Some links on this page are monetized by affiliate programs - see disclosure for details.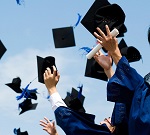 Graduation is one of the most important times in a young adult's life. Graduation symbolizes many things: success, hard work, and the first step to becoming an adult. After graduating from school, many young men and women pursue jobs, go away to college, or live on their own for the first time. Graduation is symbolic of growing up and becoming a responsible man or woman. This is why so many high school graduates are thrown parties by their family and friends.
Graduating is a time for celebration for this milestone achievement. If you are attending a graduation party, bringing a gift is customary. While many guests may just provide money, this may seem too impersonal for some. If you want to give a gift to the new graduate but you just don't know what to purchase, read on for some great gift ideas for the special person in your life.
Here are 10 Unique Gift Ideas for the New Graduate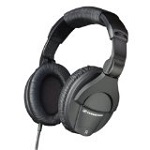 These headphones are great for tuning out noise in a loud dorm room while cramming for finals or even just for listening to music.
These high-quality headphones are comfortable, have no sound leakage so you won't disturb others around you, and are compatible with most devices, including tablets, laptops, cell phones, and more.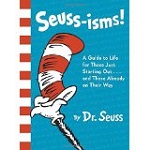 Dr. Seuss isn't just for kids. This book, written in Dr. Seuss' trademark whimsical style, is perfect for the new graduate, providing advice and words of wisdom on a variety of topics.
This is a very affordable gift that can be combined with other gifts or even a gift card if desired.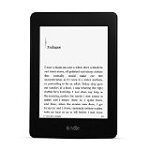 A college student is always opening textbooks and may not have time (or space) for novels, but with this e-reader, it's easier than ever to tote around an entire library. This Kindle e-reader uses Paperwhite technology, which mimics the look of real paper. It's easy to read in any light, and it's very small, lightweight, and slides easily in a purse or backpack.
The graduate can easily download the latest bestsellers, mystery novels, and other literature with just the push of a button on this device.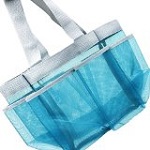 The college-bound student will get great use out of this shower caddy. With no metal parts, they won't have to worry about rust. The mesh design drains water and dries quickly, a must when bringing it in the shower or locker room, and it has tons of compartments for all bathroom essentials.
Make this gift even more special by loading it with their favorite products like shower gel, bars of soap, shampoo, conditioner, shave gel, toothpaste, and a toothbrush with protective holder.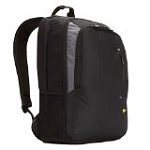 This backpack is great for a new college student. It has a dedicated pocket to protect a laptop, plenty of space for books and other supplies, and a dedicated space for easy access to a cell phone. This backpack has a basic design, so it's always in style, and it's extremely affordable. It is also backed with a 25-year warranty – one of the best in the business.
You can also add new school supplies inside to get them ready for their first day of college with things like notebooks, loose leaf paper, binders, pencils, and other college must-haves.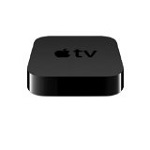 Cable TV can be very expensive, so for a college student moving out, the Apple TV box gives them instant access to great programming. They can watch their favorite TV shows and movies from streaming content provides like Hulu, Netflix, and YouTube. The convenient remote makes it easy to scroll through options without even leaving the couch.
With Apple TV, a struggling college student won't have to worry about shelling out hundreds of dollars for cable or satellite TV, yet doesn't have to miss out on all of the current new release movies and TV series.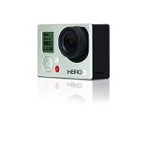 This pocket-sized camera is just right for catching all of the excitement in a new grad's life. From moments with friends and family to vacations to everyday life in the dorm, this camera can capture it all. It records in high-definition video with audio, has a waterproof case so it can be taken to the pool or on the beach, and it also takes 5 MP still photos.
It's easy to use, simple to set up, and provides crystal-clear photos and videos with just the push of a button.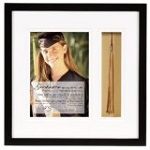 This shadow box is a great way to remember this momentous occasion. It has a 5×7" photo opening for a picture of the graduate, as well as a space for their tassle. This is a gift that can be hung on the wall along with a high school diploma to celebrate the grad's accomplishments.
Enclose a handwritten note telling the graduate how proud you are to make this a truly personalized gift.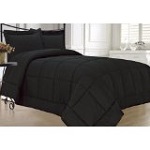 Dorm beds aren't very comfortable, but you can make it seem more like home with this affordable down alternative set. It is soft, fluffy, and perfect for those with allergies. It has the same feel of an expensive down comforter without the high price tag.
Basic black looks great in any dorm room, and this set comes with one comforter and one standard pillow sham. If you want to give them the total package, you can also purchase a matching set of sheets and a new fluffy pillow to provide ultimate comfort every night.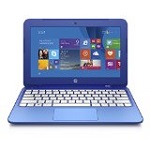 This laptop is ideal for a new graduate, whether he or she is searching for a job or heading off to campus. It has an 11-inch screen, Intel HD graphics, a 32 GB SSD, 2 GB SDRAM, and it's available in your choice of three bright colors. It is also very competitively priced when compared to other laptops.
This is a great laptop that can be used for work or play, at an affordable price.
How To Choose The Best Graduation Gift That They'll Love in 2020
Before you start shopping and splurging, keep a few things in mind. First, think about your budget. You don't have to break the bank to give a graduate a great gift. In fact, with a little ingenuity, you can get a great gift for a price that's easy on the bank account. Consider pooling your money with other guests for one large gift, or comparison shop to make sure you're getting the best deal.
Next, if you aren't close to the graduate, ask a close friend or relative of the grad what he or she needs and interests so you can better choose a more personalized gift. Finally, if all else fails, get a gift card to one of their favorite stores so they can purchase what they need. Good options include clothing stores, electronic stores, and home décor and home improvement stores.
What Makes a Great Gift for a Graduate?
Shopping for a graduate gift may be difficult. At this age, it can be hard to determine what is an age-appropriate gift, as well as a gift that's appropriate for the occasion. Before you shove money in a card or just pick out the first thing you see online or in the store, consider a few key points to find out what exactly makes up the best graduation gift.
Something useful
This may sound boring to you, but this is actually something you should seriously consider. After graduating, many students move out, whether it's to an apartment near their near job or to a dorm room at college. Because they have lived at home until this point, these grads don't have everything they need to fully live on their own.
There are a lot of things that could be useful for a young adult that has just graduated. A new bedding set for a dorm room or even a laptop computer for keeping up with courses are two ideas for the college-bound student. A graduate that plans to work and live on his or her own may appreciate functional household items like furniture, a microwave, or a new TV.
Think about your relationship with the recipient
This may make it a little easier when shopping for a gift. If you're not very close to the recipient, a generic gift may be okay. However, if you are very close to the graduate, you definitely want to put more thought into your gift.
You don't just want to pick up the first thing you see on a shelf and present it to them. Instead, get a gift that shows that you care and that you're proud of their accomplishments. You may even want to spend a little more on a gift for a close friend or relative.
A gift of memories
If the grad is going away to college or moving to another city for a job, they'll be homesick for a little while after leaving. Let them take a piece of home with them by making them a gift they'll treasure forever. Put together a photo album with candid shots of you and other close friends and family members.
If you have enough time, you could create a scrapbook with photos, mementos, and notes and letters from yourself and other friends and relatives. Doing something like this is truly priceless, and let's them remember all of the good times you've have together.
Help them make new memories
Instead of dwelling on the past, help them on the path to creating great new memories. Consider purchasing them a lightweight point and shoot camera that they can tote around campus or while backpacking over the summer to capture the most exciting moments.
You can also get a small, handheld video camera for recording memories in high-definition.
Types of Gifts To Consider
Housewares
If the new grad will be moving out after the summer, they will need plenty of new things for their home, apartment, or dorm room. There are plenty of things you can purchase at all different price ranges. Dishes, cookware, sheets and pillowcases, bedding sets, towels, a hot plate, and a stereo are just a few of the things a graduate will appreciate having in his or her new place.
Electronics
This generation has seen an influx in technology, and many new grads can't live without it. Desktop computers, cameras, television sets, streaming video boxes, and music players are just a few of the electronic devices a graduate may like to receive.
A new ride
If you're the parent of a high school graduate, there's no better gift than a new (or new to them) car. This is certainly on the more expensive end, but this is actually a common gift, particularly for graduates who made excellent grades and who will need a reliable car for college. If the graduate already has a nice car, consider giving it an upgrade with new tires and wheels, a new stereo system, or even a paint job to make it look like a new car without the high price tag.
School supplies
If the graduate will be taking the summer off and then heading off to college, consider purchasing things he or she can use for his classes. This includes a high-quality backpack, a laptop, graphic calculators for math, finance, and business courses, or even a new back to school wardrobe that's more sophisticated and designed for an adult, not a high school student.
Conclusion
Graduating from high school is one of the first milestones in a young adult's life, and it's certainly one of the most important. When a person graduates from high school, he or she is on the path to success, and it is certainly something worth celebrating.
If you've been invited to a graduation party or you have a child or close relative that recently graduated, show them how proud you are of this big accomplishment with a well-thought out gift that they'll enjoy through every new milestone.