Some links on this page are monetized by affiliate programs - see disclosure for details.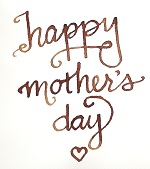 Mothers are, simply put, just amazing. From going through nine months of pregnancy to giving birth to a baby and raising a child from an infant to an adult, a mother's job is probably more difficult than any other.
Despite everything they do for years, even after a child is grown, mothers don't get paid, even though they wear many hats: chauffeur, cook, nurse, counselor – just to name a few. While moms don't receive a weekly paycheck, they do receive pay in the form of kisses, hugs, and "thank yous" throughout the years. While mothers around the world should be celebrated often, there's one day devoted to these wonderful women who sacrifice and give so much to their children, and that is Mother's Day.
Mother's Day isn't just about the gifts, but presenting your mother with a thoughtful gift that shows your appreciation is something that she will cherish all throughout the year.
Here are 10 Gift Ideas the Mother in Your Life Will Love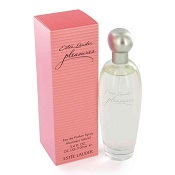 Perfume is always a great gift, and if your mom is running low on her favorite, she'll appreciate a new bottle. If you don't know what she wears or she's the type to always try something new, Pleasures by Estee Lauder is a pleasant scent favored by women of all ages.
This daytime fragrance combines a variety of exotic blossoms like lillies and violets to create a sweet and feminine scent that's not too heavy and perfect for any occasion.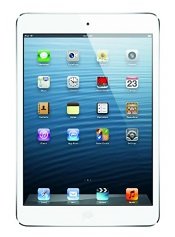 This tablet is one of the most popular for good reason. It's lightweight, small size tucks easily into a purse so it can be taken just about anywhere. Your mom can capture memories with the front or rear-facing camera, talk with her friends and family on Twitter and Facebook, or have face to face conversations with her loved ones using apps like Skype.
The iPad is great for listening to music, watching videos, keeping up with current events, or just for playing with fun games and apps. This is a gift that the tech-savvy mom will appreciate receiving on Mother's Day.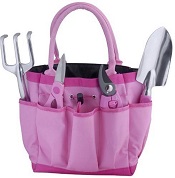 If your mom's pride and joy other than her children is her plants and flowers, get her a gardening set that makes the difficult tasks much easier. This cute set comes with everything she needs, and the pink handles and bag give it a fun touch.
This set comes with a pink gardening bag, stainless steel shears, a pruner, trowel, and cultivator to keep her garden looking its very best.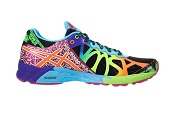 The active mom will love getting a new pair of running shoes for Mother's Day. This pair by ASICS uses its patented GEL technology for ultimate comfort. These shoes are perfect for running on the treadmill at the gym, plowing through a 5K race, or even just for motoring around town running errands.
These shoes are available in 12 great color combinations, so make sure to choose her favorite.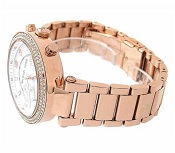 This classic watch will keep her on schedule any day of the week. This classy watch is embellished with stunning faux diamonds, giving it an elegant look. The large face is easy to read, and because it is from Michael Kors, you can expect it to last for years to come.
This watch is available in multiple colors, including Rose Gold and Rose Gold/Tortoise. It is perfect for everyday wear, including going to the office or for a night out on the town.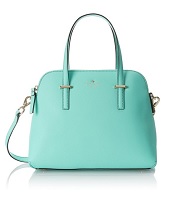 If your mom has great style, she'll love showing it off with this designer handbag. The 100 percent leather outer is designed to last through years of use, and its roomy size is just right to fit all of her necessities without being too bulky.
This stylish bag is available in nine different colors, from classic goes-with-everything Black to bold and bright Sweetheart Pink.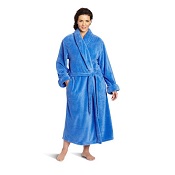 This One Size Fits All robe is soft, comfortable, and oh so cozy. It is available in 13 different colors, so you're sure to find her favorite.
If you really want to go the extra mile, add a pair of comfy memory foam slippers and a basket of her favorite bath goodies so she can relax, unwind, and take care of herself long past her special day.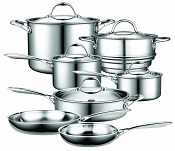 If your mom loves to cook, even after all of her kids have left home, surprise her with a quality set of cookware. This set comes with 12 pieces, and it's designed to cook hundreds of meals perfectly. This cookware is strong, durable, dishwasher safe, and can be used on any type of stove.
The stainless steel construction not only provides a great cooking surface, but it also looks modern and stylish enough for any kitchen.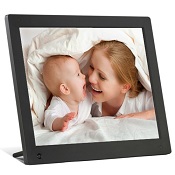 Instead of trying to decide which family picture can go into a traditional photo frame, why not add all of the most precious memories with a digital photo frame? This frame is very easy to use, and it has a nice, large size that's perfect for mounting on the wall or displaying on a table or mantle. It has 4GB of memory that holds hundred of pictures.
Before giving this gift, add all of your favorite moments through the years of yourself, your parents, siblings, family members, friends, and other loved ones for a gift she won't soon forget.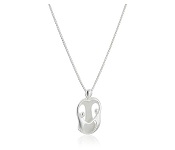 This stunning necklace is extremely meaningful for mom and it's also easy on your wallet. It is made of gleaming sterling silver and features a mother with two children design.
This necklace is beautiful, but it's also understated, so it can be worn daily. It comes with an 18-inch sterling silver chain.
What makes a great Mother's Day gift?
A great Mother's Day gift isn't about how much you spend, although you can certainly spend as much as your budget allows if you so choose. Rather, a great Mother's Day gift is one that shows how well you know your mom. A true Mother's Day gift is one that comes from the heart and has meaning, one that shows her that she is loved, cherishes, and appreciated for her years of love and devotion. Before you begin shopping for a Mother's Day gift, think about what your mom means to you and brainstorm ways that you can show her with a gift just how much she is loved.
Another thing to consider is that a gift isn't something that should be picked up last minute the day before the holiday. Instead, it should be a gift that is well-thought out that will truly touch her heart. To get you started, consider the following points that can help lead you to the perfect gift for the woman that means so much to you.
Something she would never buy
This doesn't mean that you should purchase a gaudy piece of jewelry for a mother with simple tastes, or a wild outfit that will reside in her closet for years. Many mothers do for others, but forget to take care of themselves. There are some things that a mother would love that she just doesn't purchase for herself because she puts others first. A relaxing day at the spa complete with manicures, pedicures, and massages, or maybe even a trip to a nice restaurant that she just hasn't had the time to visit. If you see her eyeing a piece of jewelry while you're out shopping, take note of her interest, and purchase it later for a surprise gift that she's sure to love.
The sentimental factor
As a child, you probably brought home handmade gifts from school to present to your mother on Mother's Day. Cards, paper flowers, homemade picture frames, and handwritten notes are just a few of the things that have made your mother's eyes well up with tears and put a smile on her face over the years. You can use this same concept even as an adult. Instead of macaroni pictures, make a scrapbook for your mom, put together a digital slideshow, or create a photo album full of family memories.
Something she can use
Most mothers probably don't want to receive a new vacuum or an appliance for Mother's Day (unless she specifically asks), but buying her something useful is something you should consider. If she has an outdated phone that doesn't have many functions, consider buying her a new smartphone to keep up with her kids, grandkids, and other loved ones. Buying her something she'll get plenty of use from is ideal for Mother's Day.
Something to add beauty to her home
While kids are in the house, it's nearly impossible to have beautiful things, like glass statues, decorative flower pots filled with colorful blooms, or ceramic vases. If your mom doesn't have young children in the house, present her with a beautiful decorative item that she can display without the worry of it getting broken by rowdy children.
Types of Gifts To Consider
Jewelry
A sparkling piece of jewelry is a great idea for a mom who likes to dress up. You can easily find pieces within all price ranges. If you have a smaller budget, look for sterling silver pieces set with gemstones. For larger budgets, consider a pair of pearl earrings, a diamond solitaire necklace, or a piece of designer jewelry, like a Tiffany bracelet. Mother's jewelry with engraved names or birthstones is also a very lovely and personalized choice.
Beauty gifts
Let your mom enjoy a day at the spa without even leaving her bathroom. Look for pampering gifts and baskets with scented bubble bath, bath gel, bath bombs, and a cozy robe and slippers to relax in afterwards. Skin care kits, as well as makeup kits, are also very popular options for mothers who need to take more time for themselves.
Electronic gifts
Keep your mom connected with the latest electronics. If she loves watching daytime TV, get her a streaming device that ensures she can always see her favorite episodes. If she wants to communicate with family that lives all across the country, a tablet or a laptop is a great gift that allows her to send emails, talk on social media sites, use instant messaging services, and surf the web for the latest news, music, videos, and more.
Home décor
Home décor can also be a great choice for Mother's Day. To make this gift more personal, choose something that matches her interior and highlights her decorating style. You can also consider personalized gifts, including monogrammed door mats and framed wall portraits featuring family names and other personalized info.
How To Choose a Present Mom Will Adore
If you remember just one thing, you're sure to pick the right gift year after year, and that is that all gifts should come from the heart. If you put thought into the gift-giving process, you'll come up with a gift idea that she'll never forget. Consider her interests, and always keep those in mind when shopping.
If she loves being in her yard, purchase her a beautiful birdbath, porch swing, or a hanging basket of fresh flowers.
If she's a fashionista, select a great accessory, pair of shoes, sunglasses, or handbag that she just can't live without. Or if she enjoys the finer things in life, consider a quality bottle of wine, diamond jewelry, or a great watch. The possibilities are endless once you really think about what your mother would love to receive.
Conclusion
When choosing a Mother's Day gift for your mom, try not to overthink it. Moms are people too. Consider her interests, her likes, dislikes, and something that she would be pleasantly surprised to see. It isn't about the money that you spend on the gift, but instead, the sentiment that is behind the gift.
Make sure that whatever you purchase also comes with a card (bonus points for one that's handmade). Express how much your mother truly means to you so she can really feel loved on her special day.