Some links on this page are monetized by affiliate programs - see disclosure for details.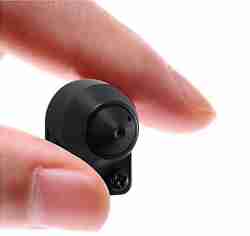 A spy camera is a useful tool that will enable you to discreetly see and record things going on in a room or area without anyone knowing that he or she is being watched. It is hard to tell exactly what goes on in your home when you are not around, but with a hidden camera you can know exactly what happens and when.
Many spy camera models are made to look like every-day items. Some of the best spy cameras function as a pen, clock or even smoke alarm while still providing quality videos or still photos. If you are looking for a less obvious way to capture a moment, why not try using a spy camera.
Comparison: The Best Spy Cameras of 2017

What Is A Spy Camera, Exactly?
A spy camera, which is also known as a hidden camera, is a type of video camera that is used to record moments in time unknowingly. It is considered to be a "spy" camera because it is typically hidden within everyday objects such as pens, alarm clocks, smoke detectors, hats, and phones.
They can either run wired or wirelessly, depending on the model, and can store its data in a memory card to be viewed on different media platforms. Some spy cameras also include audio capabilities.
What are the Advantages?
Spy cameras are often thought of as a way to breach the privacy of others, but they actually have many practical and legitimate uses. Often times, owners of a spy camera will use it as a home security surveillance camera that is not visible in plain sight. This offers many benefits in of itself, especially in the form of heightened security measures.
These devices are typically sold at a lower cost than standard video cameras, and can therefore be a reliable and inexpensive option for filming short clips for surveillance needs. Child safety and employee performance monitoring are two more primary uses for hidden cameras.
These cameras are also used for entertainment purposes that step outside the surveillance realm.
What are the Different Types?
When you are looking for the best spy camera, you must make sure you are purchasing one that will meet your specific needs. There are a few different types of spy cameras that can be used for different purposes. Determine the purpose of your spy camera before making an educated decision on which type to buy.
Nanny Cam
A nanny cam is a type of spy camera that is typically concealed in another item, such as a clock or pen. These hidden cameras get their name from their intended function, which is to monitor the safety of children while their parents are away. These cameras are nearly invisible to the naked eye.
Internet IP Cam
This camera functions similarly to a conventional camera. They are wireless and can remain relatively discreet during recording. Data is obtained in real time from these devices and can be accessed through the Internet. The data in these cameras can be stored in a USB flash drive to be viewed on a computer.
Hardwired Cam
While many of the best spy cameras run wirelessly, hardwired cameras still exist. These have a slight disadvantage to wireless cameras, as they will always have a wire running to another device, which may compromise the discreet nature of the tool. What it may lack in its hidden qualities, it makes up for in reliability. Unlike a wireless camera, this camera guarantees a perfect signal and picture as long at it is connected to its recording device.
Wireless Cam
A wireless hidden camera has no wires to connect to another device, and relies on Wi-Fi for a connection. Their signal does run the risk of being weak and unreliable during recording, but it is entirely transportable without the mess of wires getting in the way.
Motion Activation Cam
Some spy cameras can be activated with a motion detector. Once activated, it will either take still shots or video of whoever set it off. This type of device saves data because it does not remain in use while no one is around. Another benefit of the device is that it is able to remain hands-free and requires no monitoring from the user while recording.
Color/Black and White Cam
Spy cameras can either come in black and white, or color. Depending on your needs, you can most likely control what resolution and picture quality will work best for what you intend to use the camera for. You can purchase a good quality camera in black and white or in color, but it will primarily depend on your personal preference.
Things to consider
If you want to provide more security in your home, or monitor your child while you are away, a spy camera may be a great option for you. Always be aware of who and what you are filming, and be sure to use the cameras in a way that does not violate the privacy of others. These types of cameras can serve as helpful tools in surveillance if utilized properly.
The Top 3 Models on the Market
The Amcrect QCAM is a mini video camera that has a large field of view and recording capabilities of up to 10 hours. It has a motion detector that will activate its 720p high-definition camera upon something entering its range of view. It can operate on standby for over 4 months, and comes with a built-in rechargeable battery. There are many operating modes, including a voice detection mode that will record only when a voice is heard.
It has a mode for day and night, and can also be set to record only when vibration is detected. It is sleek and compact and works well for surveillance, on the go use, and custom usage.
The Aduro U-SPY is a hidden camera built within a pen. It is the smallest pinhole camera and provides high definition quality video in 720p. It can be recharged through a mini-USB cord that comes packaged with the device, and all data can be accessed with the use of a microSD card. The pen is capable of recording audio, video, and can take still photographs as well. Additionally, this spy camera is a functioning pen.
The Eyeclub Spy Alarm Clock is a motion-activated device that can record video and audio, take photographs, and function as a working alarm clock with an LCD display. It has recording capabilities of up to 12 hours on one charge. All data can be saved on a Micro SD card. The operation of this device is simple, and the camera comes with a remote control as well to maintain full control of its operation while in use. This spy camera looks like a simple alarm clock, but is capable of recording high definition video activated by motion or sound for up to 6m.
Factors to Consider when Choosing
Price – You should always consider your budget when purchasing these types of devices. Depending on your intended purpose and how much you intend to use the camera, it may not make sense to buy an expensive model that has long filming capabilities if you do no plan to film more than a few hours of content.
Video Quality – If you intend to use your spy camera recreationally, it may not matter to you how good the quality is. However, surveillance capabilities will be severely affected by how good the video quality of the device is.
Features – Motion activation is a good feature to have included on your device if you intend to leave it sitting in one place for a long period of time. Other features to consider may be related to how you want to use it, whether you intend to take it with you places, and whether you want to record audio as well.
Price
Amcrest QCAM QSD-721 Mini Video Hidden Camera
As the priciest option of the three, this model will most likely have most of the features you are looking for in a high-quality surveillance device.
Aduro U-SPY DVR Pen
This device is the least expensive option, and has many features considering its size. For occasional use, this device will serve you well.
Eyeclub Hidden Camera Spy Alarm Clock
This device is affordable and contains nearly all of the features as the more expensive camera does.
Video Quality
Amcrest QCAM QSD-721 Mini Video Hidden Camera
Not only does this camera offer 720p high definition video, but it offers a 160 degrees viewing angle used to capture the widest range of all the cameras.
Aduro U-SPY DVR Pen
For such a small camera, it may be hard to believe that you could possibly receive the same video quality, but it is true, this device operates a 720p high definition camera as well.
Eyeclub Hidden Camera Spy Alarm Clock
This spy camera can shoot video up to 1080p, which is the next step above the quality the other cameras have to offer.
Features
Amcrest QCAM QSD-721 Mini Video Hidden Camera
The Amcrest QCAM offers several features, such as motion detection, voice detection, scheduled recordings, circular or loop recording, and a day and night mode. This camera has the most features of the three.
Aduro U-SPY DVR Pen
This device lacks many of the features the other two cameras have, but is still capable of recording audio, video, and still photos, while still functioning as a real pen.
Eyeclub Hidden Camera Spy Alarm Clock
This spy camera comes with a remote control and a warranty to protect your product for an entire year. As a bonus, the device comes with its own 8GB Micro SD card and a mini DV for extra recording capabilities. It functions as both a hidden camera and an alarm clock.
Final Results: Our Spy Camera Reviews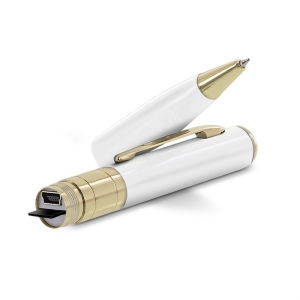 This model may not have all the features and capabilities of the other two brands, but it can provide you with high-quality video on the go. It is a sleek device that gives no indication that it actually has a camera contained within it. You can use it to record moments as they happen and have them ready for playback at your convenience. This is the best device for having some fun with your spy camera.
Pros:
It is portable, wireless, and affordable. If you are looking for a fun device that can produce high-quality videos, this is a great choice.
Cons:
It is not meant for long-term recordings and is therefore not effective for surveillance.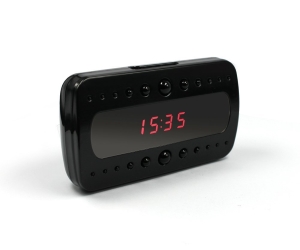 This is one of the best spy cameras and is not only affordable and well-hidden that you can buy. Easy to operate and has a wide variety of features that can be customized to your liking. It has long-standing power with recording capabilities of up to 12 hours, and has the highest quality video capabilities of all the spy cameras. Looks exactly like a standard digital alarm clock, but has so much more to offer.
Pros:
It is a high definition hidden camera with a built-in alarm clock for dual functionality.
Cons:
You must use the remote to operate the device, so if it is lost the device is rendered useless.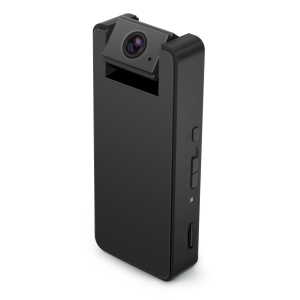 For a high-quality spy camera that can be used for surveillance, this is the device you want. With this device, you get the most features, allowing you the ability to customize your recording experience to your exact needs.
Pros:
It has a lot of features and a wide recording span that is unlike the other cameras.
Cons:
It is a bit on the pricey side, and is not as discreet as the other devices.
Conclusion
When you decide it is time to add more security to your home, or if you are just curious about what goes on when you are not around, you may want to purchase a spy camera. Determine most suitable camera for your needs, and consider the pros and cons of each option to choose the best spy camera that will work for you.