Some links on this page are monetized by affiliate programs - see disclosure for details.
You probably won't be surprised to find out that many famous actors and musicians write poetry as well. In fact, you might be even curious to hear some of their notes and love poems perhaps that will result with igniting your own poetic spark and contribute as a further motivation to write love poems.
Stay tuned because we've dug up some prose and poetry from Hollywood's finest, take a peak in our favorites.
James Franco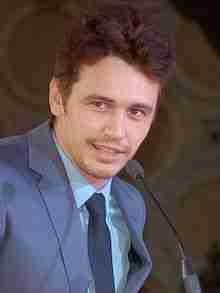 This crazy good looking actor once again proves he has It all, the looks, the acting, the poetry, the art, and what else not. With releasing his book of poems "Directing Herbert White," he has shown us he holds the gift and love for poetry too.
Although he writes for all kind of things, some of them are quite weird but exceptionally good, either way we like them not only because he is so stupendously gorgeous, it's obvious he has a true talent for rhyme and verse.
Russell Crowe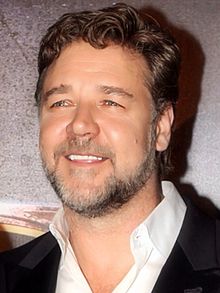 When accepting the "Actor of our Lifetime" award at the Empire film awards 2009, Russel Crowe unleashed a self-penned poem on the world as a comeback for when he recited few verses for his BAFTA appearance in 2002.
The poem draws some lines from other famous works, which are his way of sharing wisdom and talking about the importance of poetry.
Leonard Nimoy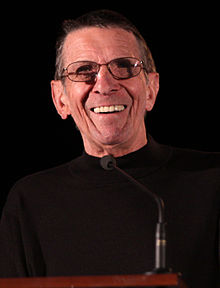 Leonard Nimoy was one of the greatest actors in the 20th century, best known for his role in the sci-faculty Star Trek which brought him international fame, leaving a legacy worth remembering.
The distinguished actor who played Star Trek's coldly logical Mr. Spock was not that cold and heartless as his role was as a Vulcan, in fact, Mr. Nimoy was very talented and a true artist indeed, excelling in numerous fields, poetry being one of them.
Ed Westwick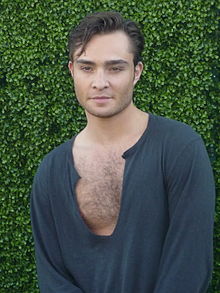 Remember the dreamy bad boy Chuck Bass from the TV show Gossip Girl? Who would have guessed he had a flair for poetry and a sensitive side. Back in 2008 for an interview with People Magazine, the actor shared some memorized verses from a poem he wrote about someone in a dress, which he claims he wrote at "like six at the morning".
Well that someone must have made quite the impression on him since he was so inspired to have made such an utterly romantic guest like writing a poem.
Britney Spears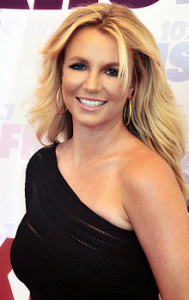 The pop diva Britney Spears has been through a lot in her career as a singer, especially because she made a boom in the 2000 pop industry at such young age and quickly gained fame. Because of her popularity she had the paparazzi breathing on her neck, as a result her private life received a blow. What better way to express your emotions than through poetry.
She wrote a poem confirming the rumors that circled about her marital difficulties, the poem was meant for her husband at that time Kevin Federline.
Ashanti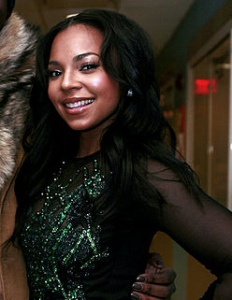 This multitalented girl is an American singer, songwriter, record producer, dancer, actress, and on top of that Ashanti released a personal collection of poems containing honest poems and vibrant thoughts about love and life from her journal.
Her book of poems called "Foolish/Unfoolish: Reflections on Love" was released in the early 2000s, in her book she explores the same themes that make her music so real for her fans – falling in love, broken heart, jealousy, letting go and moving on as well as loving life.
Pamela Anderson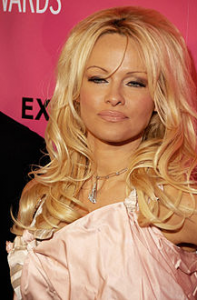 This Playboy beauty, former Baywatch actress, model, producer, and showgirl wrote a moving poem just days after she announced her split from husband Rick Salomon – whom she has divorced before.
In the poem, she shares intimate thoughts about prostitution, sex, cultural references, being desired from millions of men, and she more than hints about the problems that trouble her in her late marriage.
Kristen Stewart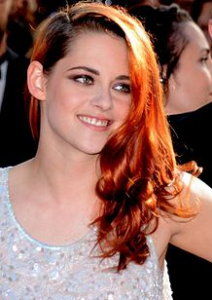 Even though Kristen Stewart's grimace and often joked acting in the Twilight series, the relationship with her co-star and the affairs brought her the attention of the tabloids, she wants to counteract the claims of her being talentless by proving herself in poetry.
She wrote a poem while on a road trip through Texas last year titled "My Heart Is A Wiffle Ball/Freedom Pole," which sounds very odd if you ask as and after reading it few times we still lack the idea of what she's trying to say, but definitely suits her style – weird, moody, thesaurus-happy poetry.
Charlie Sheen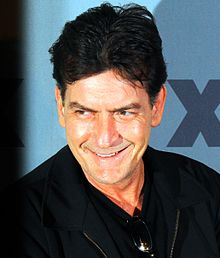 Did you know that besides being an actor and his troubling personal life including alcohol and drug abuse, allegations of domestic violence, Charlie Sheen self-published a slender volume of his own poetry in the late '80s?
This Introspective poetry about self and society is very well written, thoughtful, funny and dark, kind of reflects his life in a way, we can only say he knows his way with words and how to pour his feelings on paper.
Rosie O'Donnell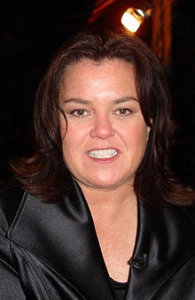 Rosie O'Donnell's poetry is mostly about things of everyday life such as butterflies, neighbors, seeing dolphins, being with her kids etc. She posts her personal poems on her blog; the strange part is the poems were written in early 2000s AIM talk. We wonder why she decided to upload them on the internet just now.
Celebrities are people as well often multi talented they can shine in numerous fields, poetry included. Explore some of their love poems, it's intriguing to learn what thoughts go through their mind, what kind of feelings they hide deep inside, last but not least what inspires and influences their writing.
Image Sources: https://en.wikipedia.org/