Some links on this page are monetized by affiliate programs - see disclosure for details.
Mom likes nothing better than a little appreciation now and then. What better way to show her you love her than by finding her that perfect gift this holiday season? With the deadline for getting your gift list checked off getting closer every minute, you might need to get a little help filling those gaps under mom's tree. This list is a mix of unique, thoughtful, and luxurious gifts that spell out your appreciation to your mom in a way that is sure to make her smile.
Ready to get this holiday wrapped up? Let's go!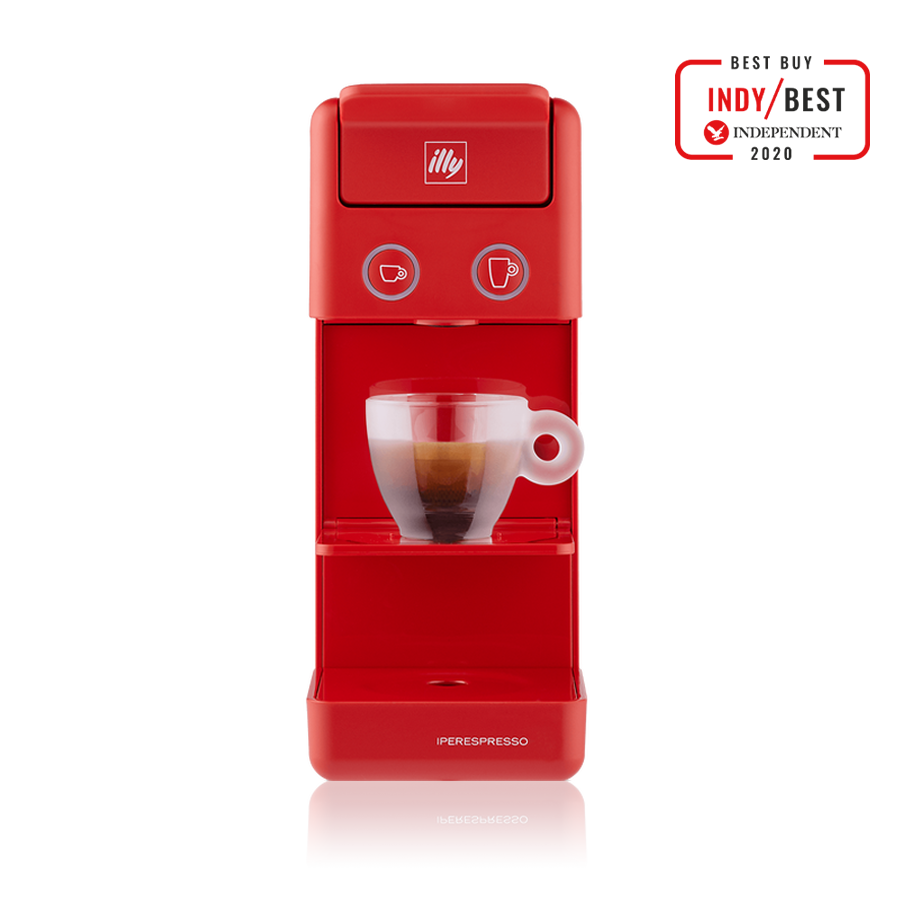 Starting this list off with a caffeine bang (just like mom starts her mornings) is the Y3.2 iperEspresso Espresso and Coffee Machine from illy Caffe. A sleek and modern design that looks fantastic but takes up very little space on mom's kitchen counter, the Y3.2 delivers espresso or drip coffee from the same patented capsule. Less mess and more versatility than other brewing systems gives mom the gift of less cleanup and more time to enjoy her morning cup.
Is mom more of a tea drinker than a coffee junkie? Share in her sipping pastime with The Special Connection tea tasting set from The Qi. The Qi's floral tea is a unique taste and aroma encounter and a relaxation ritual in one calming, relaxing experience. Give mom the holiday gift of stopping to smell (and taste) the roses, and maybe stay for a visit to sip a few flowers yourself (the Special Connection set comes with cups for two)!
Speaking of relaxation, nothing beats a good scalp massage. The Superpower Hair and Scalp Duo from Better Not Younger (catchy name, right?) contains both a serum that fortifies mom's hair and hydrates her scalp and a roller tipped comb dispenser that kneads the serum right down to her roots. The Superpower set is sure to help mom feel pampered and refreshed this holiday all in one gift.
If you think the cliche of sending mom a bouquet of flowers for holiday occasions is overdone, why not send her a bouquet of cookies? These sweet treats from Cookies by Design come in festive options for any holiday and are artfully arranged in a solid container base. Delivery is widely available in the US and Canada, but plan to order ahead to ensure that mom's gift of confections is delivered on time. Moms always appreciate their holiday gifts to show up on the right day!
Does mom still cook all of those holiday dinners out of the same pans she's used since before you were born? It might be time to upgrade. The Lima Ceramic 8-Piece Non-Stick cookware set has everything mom needs to get dinner on the stove with a ceramic coating that doesn't have the toxicity of traditional non-stick coatings. You can feel good about protecting mom's health in the kitchen and making her cleaning time easier with this gift from the GreenPan company.
Give your mom the ultimate red wine experience with the Red, Red Wine Pack of three from Wine Awesomeness. Whether mom enjoys the occasional glass or is a regular wine connoisseur, she's sure to appreciate all three dark, fruity blends from different winemakers.
Wine Awesomeness sources its wines from makers around the globe. Does mom like to know the stories behind her wine selections? Wine Awesomeness includes access to their digital Wine Cellar with each purchase, giving mom a glimpse into the artful beginnings of her wine before it arrives at her door.
Does mom have trouble sleeping or getting comfortable at night? Is her living room a little icy this time of year? The chiliBlanket from chilisleep is a weighted blanket covered in a soft, poly-knit fleece. If you want to upgrade the comfort level of your gift, the chiliBlanket can be paired with a temperature control unit so mom can rest in a nest of comfort during this chilly holiday season.
Help mom feel more confident with a Hair Regrowth Serum from ScalpMED (a word of caution: if you have never heard mom lament about thinning hair, this might not be the best way to tell her about it!). ScalpMED's patented serum provides essential hair nutrients that stimulate growth and prevent breakage. Mom will appreciate how easy the system is to use; just a quick application of the serum right on the scalp (so no nasty internal side effects)! Get mom excited about sprucing up for holiday gatherings again with a thicker, fuller head of hair.
Want to help mom protect her health through the power of vitamins but daunted by the vast number of products out there to choose from? A personalized vitamin routine from company care/of makes choosing this gift for mom easy with their online quiz that helps to personalize mom's vitamin regime to her health goals. Mom's supplements will be delivered right to her door once a month, so there's no need to make yet another store run when supplies get low.
Last, but certainly not least, share your life with mom through the power of photos and an internet connection. The Skylight Frame is a wifi-connected photo frame that allows you to document your special moments and share them with mom through email or the phone app. Especially helpful this year when many families won't be together for the holidays (thanks, covid-19), the Skylight Frame lets mom celebrate with you wherever you are this holiday season and throughout the year.
Finding the perfect gift for mom is a great way to show your appreciation for all that she's done for you over the years. Whether you'll be celebrating with her in person or virtually this year, a gift for mom is always cherished, even if it isn't always easy. As you enjoy mom's presence either at a holiday meal (seriously, she probably needs that new cookware set from GreenPan) or through a phone call, remember that what mom wants most of all is connection. We hope this gift list helped you find the perfect way to express your love for mom this season, and we wish you both a happy, memorable holiday.
Happy Gifting!