Some links on this page are monetized by affiliate programs - see disclosure for details.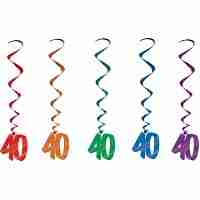 A 40th birthday is a milestone certainly worth celebrating. At 40 years old, many people have been through a lot of things in their lives, including having children, possibly having grandchildren, embarking on a career path, and purchasing a home, just to name a few things.
If you've been invited to an upcoming 40th birthday bash or you're planning one for someone special in your life, you want to make sure you have the perfect gift to show them how much they are loved and appreciated, as well as how many lives they've touched in their 40 years of life.
Here's Our Top 10 Unique 40th Birthday Gifts They'll Love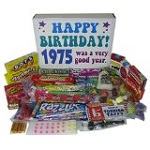 If they have a sweet tooth, they'll love this nostalgic package of retro candy. This great gift set comes with 40 different pieces of retro candy shrink wrapped in a 40th birthday gift box.
Candy that comes in this set includes Red Hots, Dots, Chuckles, and other great candy they'll remember from their childhood.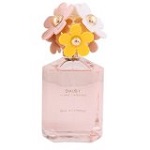 For a special lady in your life, pick up a bottle of this fragrance from the design house of Marc Jacobs. This scent is light, clean, and perfect for every occasion, especially for daytime wear. It isn't overpowering so it can be worn on a date or to the office. It's a playful scent that's excellent for women of all ages.
You can purchase the fragrance in one of several different bottle sizes, or you can spring for a gift set that includes bonuses like body lotion and shower gel.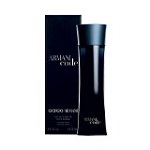 For the 40-year-old man, this cologne designed by the design house of Armani is a great choice. Apple, lavender, cumin, and other great scents mesh to create an unforgettable fragrance that can be worn anywhere, anytime.
This is a high-end cologne that will last for hours with just one spritz.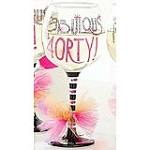 For your best girl friend, show her that no matter how old she is, she'll always be fabulous with this unique wine glass. It is decorated with glitter and tulle, and it has a fun "Fabulous at 40" design, along with "Wine brings out the fabulous in me" printed at the bottom of the glass.
Pair this with her favorite bottle of wine and a basket of cheese and crackers and you have the perfect gift for your best friend.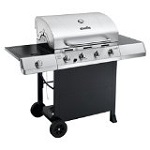 If they love spending their time entertaining friends and family, surprise them for their 40th with this propane grill from industry-leading Char-Broil. It has 4-burners and plenty of cooking space to feed a larger crowd, and it has a side burner that can be used to heat up hot dog chili, beans, and other sides without having to run to the kitchen.
It has a built in electronic ignition that makes sure it's easy to start the first time, every time. Interested in other gas grills? Check out these!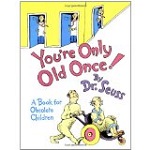 Dr. Seuss was known for his children's books, but this book is for kids of all ages, including those about to turn 40. This book features the same type of drawings and writing style that Dr. Seuss is known for, and it explores what happens as you get older.
This is a budget-friendly gift that can be paired with a handwritten note or card to make it extra special.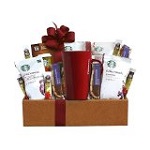 If they just can't start their day without a cup of coffee, they will appreciate this gift box featuring delicious Starbuck's coffee they can enjoy right in their own kitchen. This set comes with four different varieties of Starbuck's coffee, a mug, instant coffee, and biscotti.
This is a very affordable gift you can give to any loved one celebrating a 40th birthday.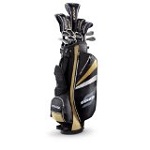 If the man in your life loves to spend his spare time on the links, he'll up his game with this set of quality clubs from Callaway. This set comes fully equipped with woods, irons, and hybrids for the tee-off, chipping, and putting on the fairway or in the rough.
This golf set comes with a stylish and lightweight golf bag for easy portability around the green.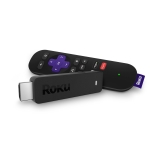 This Roku streaming media box is ideal for the TV junkie in your life. They will never miss a single episode of their favorite show and can access all newly released videos with just the push of a button. This box hooks up to a TV and wireless network in just minutes, and it's instantly ready to watch.
They can enjoy their favorite music, videos, and much more using apps like YouTube, Hulu, Netflix, and HBO Go.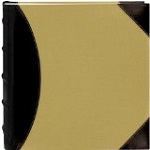 Remember all of your greatest moments together by putting them in this photo album. It hold up to 500 4"x6" photos so you can include all of your most special moments together, along with memories of other friends and loved ones.
This book looks fabulous on a shelf or even placed out on a coffee table so he or she can always reminisce about the great times they've had throughout their 40 years of life.
What Makes a Great 40th Birthday Gift in 2020?
In order to buy the perfect gift for a 40 year old, there are a few things you need to consider. You don't want to just purchase any old gift that doesn't have special meaning or reflect his or her interests. You want to put careful thought and planning into your gift to ensure they'll have a wonderful birthday.
Before you even start browsing for birthday gifts, keep these considerations in mind to pick out the right gift for the special person in your life.
What type of relationship do you have?
If you've been invited to a co-worker's 40th bash and you don't have a relationship out of the office, it is more acceptable to purchase a gift card or other generic gift if you don't really know each other well. However, if you do have a close relationship with the person being celebrated, you want to make sure that you put careful thought into your gift choice. You cannot just simply buy the first thing you see because it fits your budget. Instead, buy something that you know they need, have been told they want, or something that they will use.
Make sure a gag gift is okay
Many people like to joke that turning 40 is a sign of getting old, which is why there are so many gag gifts on the market If they have a great sense of humor, a gag gift may be perfectly acceptable, although you should also get a serious gift as well. However, if they have not been looking forward to this birthday or have a more serious personality and would be embarrassed by a gift like this, you should avoid purchasing one at all costs.
It's not about what you spend
A great gift is something that you pick with love just for the recipient. You want to use this opportunity to show how much the person means to you by selecting a gift that reflects his or her interests and personality. Whether this means you buy an inexpensive photo album and fill it with years of memories of the two of you or you go all out on a stunning piece of jewelry, the price doesn't matter as long as it fits within your own personal budget and is something that the recipient will truly appreciate.
Think outside of the gift box
The gift you give doesn't necessarily have to come wrapped in a gift box with a big red bow on top. Instead, think outside of the box to come up with a birthday idea that is truly unique and unforgettable. If they've expressed interest in wanting to be more daring, book them a flying lesson or other daring adventure. Maybe they have a favorite singer or band and you spring for tickets to their next big show. If you're buying for your spouse or someone very close to you, you may even spring for a vacation to a location they've always expressed wanting to visit.
Types of Gifts To Consider
Food and beverage
Who doesn't love to eat and drink? This category leaves you lots of options for a great 40th birthday gift. If they like creating new dishes in the kitchen, give them a new small appliance or a set of kitchen tools that make cooking more fun. If they enjoy drinking wine, buy them a favorite bottle or a nice bottle of fine wine you think they may enjoy. You can also purchase wine glasses or an electric cork opener. If they prefer dining out, take them out for a night out on the town at their favorite restaurant or a top-rated local restaurant the two of you have never visited before.
Precious memories
If you are celebrating a person with whom you've been close for years, remember the past, present, and future with a gift that celebrates the years of your relationship. Get a leather-bound scrapbook and add photos, quotes, stickers, and mementos. This may be a project that requires planning and takes some time to complete, but the end result will be well worth it. You can also put together a photo collage in a great collage frame to display in their home to showcase years of great memories.
Home décor and furnishings
At 40, most people have begun to decorate their own apartments or homes. However, many people find that the interior of a house is always a work in progress, and they can always rearrange furniture and pictures and add new pieces to the mix. If your loved one enjoys decorating, consider purchasing a piece of fine art, a statuette for display on a shelf, a rug, or even a piece of furniture they have been eyeing. Make sure that anything you purchase fits their own decorating style and complements other items in their home.
The latest tech gear
If they like keeping up with the latest technology, you can surprise them with a new electronic gadget. There are many different things to choose from, including flat-panel TVs, Blu-ray players, MP3 players, and smartphones. If you're on a stricter budget, a portable Bluetooth speaker, headphones or earbuds, or a wearable fitness tracker are all budget-friendly gifts.
How To Choose The Right Gift
You'll be able to easily pick out an exceptional birthday gift by remembering three key points. The first thing to remember is that you should buy something that you could see them buying for themselves, either because they like the way it looks, would get lots of use out of it, or would wear it often.
You want your gift to be an extension of the things they like, even if it is completely different from your own personal taste. Next, take the time to plan out your gift. From deciding on your budget, saving money if you need to, and brainstorming different ideas, you need to show them that you put time and effort into choosing a gift that they'll love.
Finally, it's important to remember that the price isn't everything. You want to buy something great, but you don't want to spend beyond your means. Make sure that you buy something that you can easily afford and that you picked for them because you know they will love it, not simply because it is very expensive.
Does The Gift Need To Be Sentimental?
For someone's 40th birthday, many people opt to purchase highly sentimental gifts, but you don't necessarily need to.
Sentimental gifts are best for people that you know the best. Less sentimental gifts that are more functional can be a better choice if your relationship with the person isn't deep enough to understand which sentimental things they value the most.
If you know the person like a brother, however, you should probably try to put at least some sentimentality in it. You can always combine a more functional gift with a sentimental card if you want to get the best of both worlds.
Remember, a person only turns 40 once — but if you're not a big part of their life, don't try to pretend that them turning 40 is a massive milestone for your life rather than for theirs.
Conclusion
Turning 40 doesn't have to be painful, and neither does buying a 40th birthday gift. With careful planning, a set budget, and knowing the interests and likes/dislikes of the celebrated person, you'll be able to pick out a gift that is truly memorable.