Some links on this page are monetized by affiliate programs - see disclosure for details.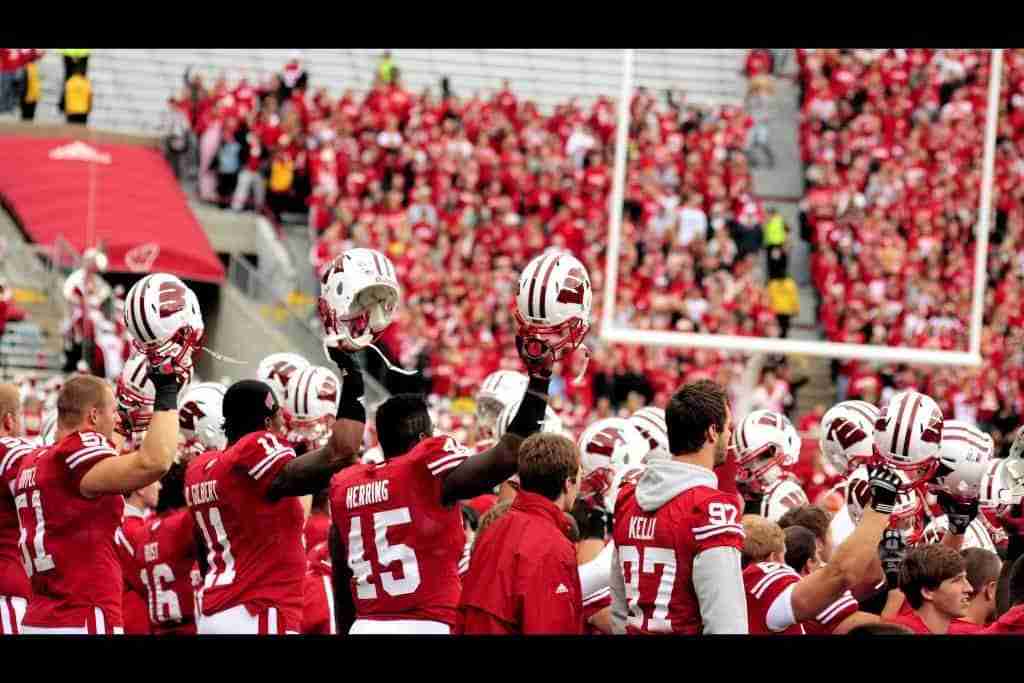 Ah, college. There's nothing quite like it. While school itself can be undoubtedly exhausting and frustrating, the time spent away from classes and studying can be some of the best times you have in your entire life. There are a number of great college towns throughout the United States. Each of them affords students different luxuries. Here are the top 10 best college towns.
1. Athens, Georgia
Home of the University of Georgia, Athens, Georgia is loaded with restaurants, bars, and hangouts that are perfectly suited to college students. In fact, the city hosts more bars per capita than any other city in the country. 80 bars can be found with a single square mile, and all of them are within walking distance from UGA's campus. Throw in the city's iconic music scene, and you'll be hard pressed to find a better town for college students anywhere.
2. Madison, Wisconsin
The capital of Wisconsin, and home to the University of Wisconsin-Madison, Madison, Wisconsin is a city practically designed for college students. Loaded with dive bars, cheap, quirky restaurants, and a generally youthful spirit, it's a wonderful place to take in the college experience. If your birthday is coming up, stop by the Nitty Gritty for an endless supply of complementary alcohol. You'll drink for free as long as it's your birthday.
3. Boulder, Colorado
Filled with top-notch music venues, excellent restaurants, beautiful nature, and a festive college atmosphere, Boulder, Colorado is a safe haven for college students. Home to the University of Colorado, the campus is surrounded by some of the most awe-inspiring scenery you'll ever come across by a college campus. Steep, dominating, green mountains span for miles, always bringing a dose of nature into the city limits. Only 30 minutes from Denver, this town has something for every kind of college student.
4. Tempe, Arizona
The home of of Arizona State University, Tempe, Arizona has everything a college student could ever need. Year-round warm weather makes it one of the most livable campuses in the country, allowing for outdoor partying at all times. The 6th largest campus in the United States, it's home to well over 50,000 students. Loaded with great bars, restaurants, and a fine public transportation system, Tempe's perfectly suited for undergrads.
5. Ithaca, New York
Ithaca, New York plays host to both Cornell University and Ithaca College. With a population of around 30,000, the upstate New York town allows for plenty of space to move around. It's surrounded by beautiful lakes and mountains, giving it an atmosphere that can hardly be beat. Many of the town's residents get around via bike. Home to both academics and bohemian types, it's a beautiful and peaceful place to go to college.
6. Cambridge, Massachusetts
Home of prestigious schools like Harvard University and MIT, Cambridge Massachusetts is just northwest of Boston. A charming town with a unique identity, it plays host to a number of different establishments. From musical venues, to college bars, to interesting restaurants, there is no shortage of places for Cambridge's various student bodies to go.
7. Columbus, Ohio
While it's the 15th biggest city in the United States, Columbus, Ohio is also a superb college town. Though it's home to many college campuses, its primary campus is The Ohio State University campus which hosts 58,663 students; the 2nd largest campus in the country. With an extensive bar scene and an almost irrational love for Buckeye football, there's almost always something for students to get into.
8. State College, Pennsylvania
Home to the Nittany Lions and Penn State University, State College, Pennsylvania is a town that was essentially created for college students. Home to one of the best football fan bases in the country, State College grows four times larger on game days, making it the fourth biggest city in Pennsylvania on those days. When football isn't happening, the town plays host to great ice cream, great restaurants, and fun alcohol establishments.
9. Charlottesville, Virginia
Home to the University of Virginia, Charlottesville, Virginia is located in the beautiful Blue Ridge Mountains. But it's not just a rustic wonderland. The town also sports a fun and attractive downtown area. With a university founded by president Thomas Jefferson, it's nearby to Jefferson's old home, Monticello. To put it simply, there's no atmosphere quite like the one in Charlottesville, Virginia.
10. Ann Arbor, Michigan
Located west of Detroit, Ann Arbor, Michigan is home to the University of Michigan. The town is equal parts urban and rural, allowing you to get your drink on in a bar right after tubing down down the river. Filled with a number of top-notch late-night eateries, there is no shortage of places for drunk college students to satisfy their post-party hunger. It also plays host to downright decent live music scene.
Image Courtesy of Flickr User Phil Roeder