Some links on this page are monetized by affiliate programs - see disclosure for details.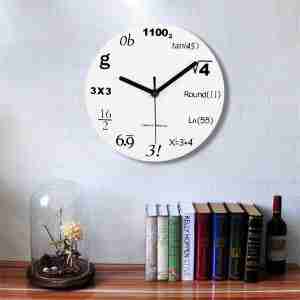 Do you know an engineer who is about to have a birthday or otherwise needs to be given a great gift? While engineers are often incredibly smart and masters of STEM subjects, they're also not always easy to shop for. Fortunately, we're here to help!
We've found 10 of the best gifts to give an engineer – suitable for practically any occasion. Plus, our complete guide will help you personalize your present so the recipient is sure to be thrilled and delighted.
You'll find a great gift faster than an engineer can recite 10 digits of pi (and that's pretty fast). Here's what you need to know:
May the caffeine be with you! This 12-ounce coffee mug is sure to help any engineer power through even the toughest workday. But this is no ordinary cup. When hot liquids are added, lightsabers "magically" appear from the hilts.
Thirteen different lightsabers appear, each featured in the Star Wars mythology. You'll see classic lightsabers from Luke, Obi-Wan, Yoda, Darth Vader and many more. While not every engineer loves Star Wars, those that do are sure to also love this color-shifting mug.
Plus, pretty much every engineer will be fascinated by the mug's thermochromatic properties. Mug is 100% ceramic. Note that this mug is not dishwasher safe. You'll need to wash it by hand to retain the color-changing properties.
Engineers are often known for being whizzes in STEM subjects but somewhat clueless in others. This mug pokes hilarious fun at that stereotype. It reads "I'm an Engeneer" and various other crossed-out misspellings of the word until the bottom of the mug finally declares "I'm Good at Math."
Mug is made of high-quality ceramic. Includes a large, easy-to-grip handle. Although the cup is both microwave and dishwasher safe, hand washing will be the most effective at preventing text fade. Message is printed on both sides. Mug is 3.25 inches in diameter.
Engineers typically spend a lot of time sitting at a desk. Aside from use as a drinking mug, this gift can also be used to hold pencils and pens. Plus, the message is sure to elicit laughs from the other engineers in the office.
Engineers typically work around chemicals, machines, lasers and other potentially dangerous substances. Eyewear is often a must. But just because you have to wear safety glasses doesn't mean they need to be awkward or uncomfortable.
These safety glasses feature metal frames in a stylish aviator style. Lenses include side shields and are coated with a superior scratch-resistant coating. Additionally, they protect up to 99% harmful UV rays.
Plus, they're easy to use. They're secure when worn but can also be quickly taken on and off thanks to the use of traditional earpieces instead of an elastic strap. These are a step above most safety glasses engineers are provided with at work.
Engineers often have an interest or even an obsession with robots – and this robotic arm is sure to be both entertaining and educational. Simple to operate but surprisingly versatile in function, this is another high-quality robotic device from OWI.
The robotic arm swivels, bends at the elbow, rotates at the base and more. The gripper opens, closes and even lights up with an included light. Grip has a vertical reach of 15 inches, horizontal reach of 12.6 inches and a lifting capacity of 100 grams.
Also includes a USB cable and software. Safe for kids ages 10 and up but fun for anyone of any age – especially engineers fascinated with physics, robotics and machines. Runs on four D batteries and requires no soldering or complicated setup.
These multi-colored magnetic building blocks combine physics and engineering with creativity and play. Sixty different magnetic tiles can be combined to created 3-D and 2-D structures. Plus, tiles are see-thru but also one of four different primary colors.
A great diversion to keep on your desk for when you need a playful break from the day's work. While anyone can easily build shapes and structures, engineers with an understanding of physics and mathematics can really create elaborate and intricate creations. A fun, creative outlet for any engineer.
Sophisticated and elegant, engineers will love this unique decanter set. Includes four glasses and a large 850 ml spherical decanter. All glass is hand-blown and etched. The entire set sits in a wooden base with a classic ship-in-a-bottle design.
Decanter fits your drink of choice including a full bottle of wine as well as 750 ml bottles of vodka, whiskey or other liquor. A fitted glass stopped seals in flavors and aromas. The four curved bar glasses fit into impressions on the wooden base.
Engineers will love the intricate design, smooth movements and nautical themes. A tasteful, sophisticated addition to any home bar.
Earning an engineering degree requires a lot of math. This clock replaces the regular numbers with different math problems. For instance, nine o'clock is written on the clock as "3 X 3" – and other times are much more complicated.
Adds a certain geeky coolness to any room. Plus, the clock is easy to install. Operates on one AA battery and requires no cords or wires. Simply hang the clock on the wall using any small nail or picture hanger.
Whether around the house or at home, engineers sure seem to have a persistent need to fix, repair and tinker. This 440C stainless steel multitool from Grand Way is both portable and versatile. Includes pliers, wire cutters, a folding knife, bottle opener, screwdrivers and more.
This multitool is equally useful when tinkering with a computer, car and more. Tough, corrosion-resistant and requires no sharpening. Also includes a heavy-duty Cordura fiber sheath which attaches to a belt loop for easy carry.
Mechanical engineers and many other engineers often need a tool which is easy to carry around. The Grand Way Multitool is there when needed but out of the way when not.
Practically every engineer knows and respects Nikola Tesla. This Serbian-American inventor, engineer and futurist made a monumental mark on the world and STEM fields in particular. Any Tesla fan will love this set of six vintage prints.
Each eight by ten-inch print is a reproduction of a different original patent. Includes a light bulb, electric transformer and four other devices related to electrical supply. The reproductions are completely faithful to the originals down to the signatures of Tesla and various lawyers and officials.
Reproductions are printed on premium-grade photo paper with a 100-year archival rating. Understated but utterly fascination, they're a unique decoration for any home, workshop, office, garage and more. Hang up a little inspiration from one of the greatest scientists to ever live.
Engineers might not always have the most physical jobs, but they still need to stay hydrated to keep their minds sharp all day long. This white aluminum water bottle combines practicality with a bit of hilarity.
Written on the label is a faux-nutrition label with Nutrition Facts for engineers. For example, the Engineer "contains" 1000% Critical Thinking, 300% Pride and 150% Caffeine. These fun facts are printed on both sides of the bottle.
Aside from the comedy, this is also a high-quality aluminum water bottle. Holds 18 ounces of liquid; keeps hot drinks hot and cold ones cold. Bottle also contains both a carabiner clip screw-top and a sports top.
Frequently Asked Questions about Gifts for Engineers
What are the popular types of Engineering?
Engineering is actually a huge field with over a dozen subcategories. Popular types of engineering include:
Mechanical Engineering – Design and creation of simple and complicated machines
Aerospace Engineering – Spacecraft, satellites and other identified flying objects
Chemical Engineering – Paints, plastics, medicines and more
Electrical Engineering – The largest field of engineering, involving everything from power grids to batteries invisible to the naked eye
Regardless of specific field, all engineers typically have a few traits in common. First, they've been through a lot of schooling. And engineering school involves a ton of math. Plus, most engineering jobs also typically require even more math.
What Do Engineers Like?
While engineers don't necessarily always love math, they're certainly familiar with it. Math-related gifts are typically a big hit with engineers – especially funny gifts which reference all the math engineering requires. The Math Clock on our list is often very popular among all types of engineers.
Additionally, engineers are typically very analytical. They like to take objects apart and put them back together. Puzzles, especially three-dimensional puzzles which move, are often fascinating to folks with an engineering background.
How Do I Find the Best Gift for an Engineer?
Personalize the gift as much as possible. To do so, you'll first want to consider who you're buying the gift for. Is the person a close friend or loved one? You'll likely know their interests well. Consider a gift related to a movie or TV show they like (perhaps unsurprisingly, many engineers love Star Wars and Star Trek).
What if you don't know the gift recipient well? For co-workers, acquaintances and others, consider a more generic gift like the "I'm Good at Math" coffee mug. Just make sure the comedy is good-natured. You don't want to accidentally imply a co-worker is a weirdo or social outcast.
Also, try to match the gift to the specific type of engineering field the person specializes in. For example, an electrical engineer is likely interested in a cool new gadget. However, a mechanical engineer might prefer an old-fashioned moving contraption like the whiskey decanter set listed above.
While all engineers are unique individuals, as a group it's fair to say many engineers enjoy sci-fi, fantasy and other types of "nerd culture." Action figures and other toys are often very popular among engineers.
What is an Engineer's Work Environment Like?
Engineers typically spend a lot of time working in offices and laboratories. They often work in corporate environments, usually primarily around other engineers. Offices and labs aren't usually the most visually exciting spaces, so consider a gift your engineer can use to add a splash of fun to their workspace.
Some workplace-appropriate gifts include a fun magnetic puzzle to keep on your desk or a poster for the walls. The original Tesla patent posters listed above are usually a big hit in any engineering office. Tesla left behind such a large body of work that he's admired by engineers across many different fields.
Of course, you usually can't go wrong with a humorous engineering-themed coffee cup. Caffeine is often jokingly referred to as the lifeblood of the engineering industry. A reliable and fun coffee mug can actually play an important role in daily productivity.
When Should I Give an Engineer a Gift?
Gifts are always appropriate during birthday and major seasonal holidays. But don't forget about other occasions, too. Considering sending a small present if an engineer you know gets a new job, a promotion or completes a major project.
The work of an engineer often occurs "behind the scenes," so recognizing a loved one or even a co-worker for a job well done is often appreciated.
Final Thoughts
To non-engineers, engineers can seem like they live in a world all their own. Fortunately, finding the right present for an engineer doesn't require a doctorate in gift giving. Instead, consider the personal interests of the recipient, as well as their specific engineering field. Using our guide above, you're sure to find the perfect gift for any engineer in your life!