Some links on this page are monetized by affiliate programs - see disclosure for details.
Whether you're going out to an event or having a much needed day to yourself or with friends, painting nails can turn an ordinary day into one that shines with sparkle and color. The mere act of taking care of your nails is a moment of self-love and care that we don't want ruined by worries about whether the polish is unsafe. However, traditional nail polish often contains lots of harmful chemicals. Luckily, there exist safer non toxic nail polish options.
Is Nail Polish Toxic or Bad For You?
Studies show that your body can absorb harmful chemicals through nail polish, according to an article in HuffPost and a post in the Harvard Health Blog. It is unclear, however, whether the quantity absorbed is enough to have negative health effects. Nonetheless, for those who paint their nails frequently or are nail technicians working with nail polish every day, the amount of toxins you breathe in and absorb could be concerning. That's where a good non toxic nail polish comes in.
The top toxic chemicals often found in traditional nail polish are dibutyl phthalate (DnBP), toluene, and formaldehyde, according to an article in WebMD. DnBP has been connected to birth defects in studies that involve lab animals, as well as to other issues such as diabetes and thyroid irregularities. Toluene has also been connected to birth defects and developmental problems. Other effects of this toxin also include eye irritation and kidney damage. Lastly, formaldehyde is a known carcinogen. However, these are not the only chemicals to be wary of. Other harmful toxins that can be found in traditional nail polish include formaldehyde resin, camphor, triphenyl phosphate, xylene, lead, and more. Ultimately, it is important to be able to read the list of ingredients used in the brand.
Is Nail Polish Vegan and Cruelty-Free?
Most nail polishes are not vegan and some are still not cruelty-free. According to a blog post in Vegan Society, animal-derived ingredients found in most nail polish can be easily replaced with vegan ingredients. The non-vegan ingredients often found in nail polish include guanine, which is made from the scales of dead fish; carmine, made from scale insects; and keratin, a protein obtained from cattle, horses, rabbits, and other animals. Some brands and companies still conduct cruel and unneeded tests on animals. After rubbing product on their bare, raw skin, dripping it into their eyes, or making them ingest or inhale it, the animals are often killed. For those who not only care about whether the product is safe for you but also about the humane treatment of animals, vegan, cruelty free, and non toxic alternatives are for you.
What Should I Look For in the Best Non Toxic Nail Polish?
Non toxic nail polish brands often use terms such as "5-free" or "10-free" to describe itself. 5-free nail polishes do not contain the top five toxic ingredients commonly used in nail polishes: dibutyl phthalate, formaldehyde, formaldehyde resins, toluene, and camphor. However, some nail polish brands go even further and are 7-free, 8-free, or even 10-free. 10-free nail polishes are free from not only the five chemicals mentioned, but also from additional toxic ingredients such as ethyl tosylamide, triphenyl phosphate, xylene, parabens, and tert-butyl hydroperoxide. Ultimately, it is important to do research into the brands you use to see what ingredients are listed.
What Are the Top Non Toxic Nail Polish Brands on the Market?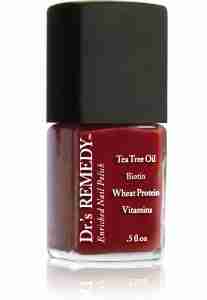 Dr.'s Remedy nail polish is vegan and cruelty free. It is also 10-free, and its list of ingredients can be easily found on its website. The nail polish is formulated by podiatrists, and Dr.'s Remedy says the polish lasts about a week. We also like that it contains natural ingredients like biotin and tea tree oil, which can help strengthen nails and make them more healthy looking.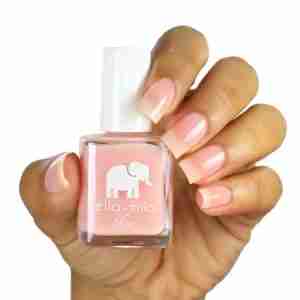 Ella + Mila is also vegan and cruelty free, certified by PETA. It is 7-free, and you can easily read its full list of ingredients on its website. However, some reviews say Ella + Mila is not as long lasting as other brands. Still, we like the wide range of chic colors that the brand offers.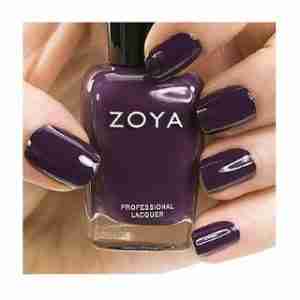 Another vegan and cruelty-free nail polish brand is Zoya. Zoya says it is a 10-free formula and also lasts long. The nail polish brand can most often be found in professional non toxic nail salons, making this a trustworthy brand to use at home too.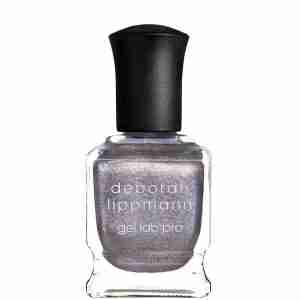 Also cruelty free is 7-free Deborah Lippmann, which is a celeb favorite. The nail polish brand is made with biotin and green tea extract, among other ingredients, which can be easily found on its website. However, Deborah Lippmann is not 100% free, as it does contain keratin.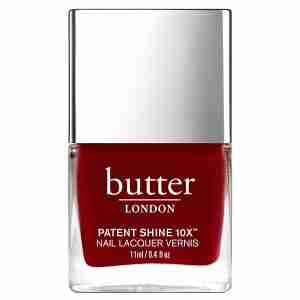 Butter London is cruelty free and vegan and says it lasts up to 10 days. Some of Butter London's nail polishes say they are 10-free and others say 8-free. Some of its ingredients are tea tree oil, calcium, vitamin E, and bamboo extract to help strengthen nails.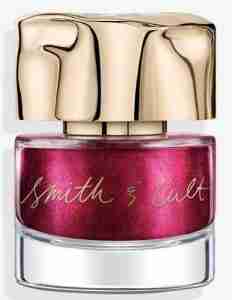 Smith & Cult is 8-free, vegan, and cruelty free. The nail polish brand claims to last two weeks. It is also gluten free. You may have seen the brand's pretty bottles on social media too, as the luxe nail care brand is a favorite of beauty influencers.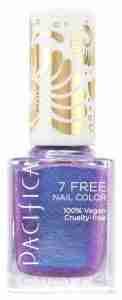 Pacifica's polish is a 7-free formula that is vegan and cruelty-free. Its ingredients are easily discoverable on its website. This non toxic nail polish goes on easily and is long lasting.
Our Best Non Toxic Nail Polish Reviews Are In:
The best non toxic nail polish is not only 10-free, vegan, and cruelty free, but is also transparent in the ingredients it uses. Dr.'s Remedy Enriched Nail Care doesn't just meet all four expectations but also goes the extra mile by using lots of natural and organic ingredients and being formulated and recommended by doctors. With over 40 shades that last for about a week, Dr.'s Remedy Enriched Nail Care is a great non toxic nail brand to bring some glamour to your nails.