Some links on this page are monetized by affiliate programs - see disclosure for details.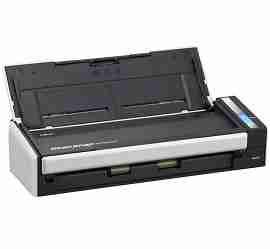 Going paperless benefits the organizational capacities of anyone, from business owners to people simply trying to preserve their family photo albums. Receipt scanners are great means to achieve this end, but not all scanners are created equal.
Getting the highest level of both quality and utility out of scanned documents requires precision technology to do it, and some devices simply don't make the cut. This guide presents three of the finest examples on the marketplace and explores their individual merits.
See: The Top Ten Best Receipt Scanners of 2019

Reviews: The Best Receipt Scanners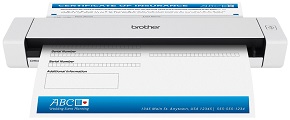 The RDS620 achieves the basic goals of any document scanner: it digitizes physical documents, photographs, and cards. It is a little weak on the exporting and software side, and inconsistently inserts in captured information into its own software, but if one simply wants to store their documents and photographs somewhere safe, this scanner will get the job done. For its price, the RDS620 performs admirably, but its nature as a low-cost device is consistently evident during its usage.
Pros:
Good reproductions of documents, cards, and images
Efficient scanning speed
Cons:
---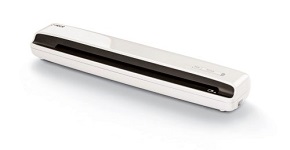 The Mobile Scanner is a device that is focused on receipts and documents, but for individuals who don't need to back up pictures, its software suite provides great utility for managing and using data in a way that is both intuitive and efficient. With its variety of exporting tools and overall processing speed, the Mobile Scanner removes a great deal of responsibility from users and keeps everything neatly organized in its digital filing cabinet.
Pros:
Phenomenal organizational tool
Fully functional software suite
Cons:
Poor image reproduction
Requires some oversight
---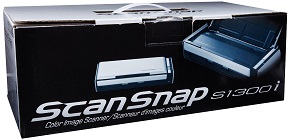 The ScanSnap is equal parts document scanner and organizer. It excels at both tasks, replicating pure images and documents in their original form, or arranging information in new ways through its digital filing cabinet. For any use, personal or professional, this compact and highly portable device is the perfect addition to one's organizational arsenal. It does everything it needs to and more, with very little need for fine-tuning.
Pros:
Pure reproduction and digital reformatting
Includes Rack-2Filer Smart, a premium third party software
Very lightweight and compact
Cons:
No integration with other tax and money management software
---
What Is a Receipt Scanner?
Receipt scanners are a type of document scanner that is mobile and easy to use. While they aren't required to be used on the go, their compact sizes make it a simple process for people who don't want to have to wait until they're at home or in the office to get their physical documents digitized. Document scanners are built with varying levels of precision and overall usefulness, with prices to match.
What Are the Advantages of Owning One?
The modern world is very much digital, and for good reason. Digital pictures and documents are substantially easier to store, navigate, and access than photo albums and storage bins, no matter how good one is at keeping track of either. Digital scanners don't force people to throw away their physical copies but make it easy to share and read their important files whenever they need to. The simplified process they offer is considerably more efficient and less stressful than keeping only paper copies.
In the event of a natural disaster, fire, or other unexpected circumstance, digital files stored in the cloud are perfectly safe and can be salvaged and reproduced anywhere.
What Can a Receipt Scanner Do?
Versatility is the name of the game here. Receipt scanners are useful in both the home and the office.
Scanners can help increase the efficiency of your business. You can quickly create accurate digital records for inventory, sales and more. Plus, scanning documents helps free up space, because you don't have to store as many paper records.
At home, these scanners help you easily digitize family photos. Even better, software can automatically color correct photos by removing yellowing and other signs of age. You can see old photos in a whole new, clearer way.
Scanners are an environmentally-friendly choice, too. Digitizing documents helps reduce paper consumption. Sending documents digitally instead of shipping by post also consumes fewer resources.
What Are the Contenders for Best Receipt Scanner?
The RDS620 is a basic document scanner that can scan up to eight documents per minute in color and black and white. It can fit most documents from ID cards, receipts, and full 8.5″ by 32″ pages, accessible from the device by USB. It doesn't feature many additional storage or accessibility options but for getting documents from paper to a digital form, does the job just fine.
NeatReceipts' Mobile Scanner is a focused device ideal for businesses and individuals during tax season. The scanner itself is great, but its finest feature is its software. The included Neat software suite makes it very easy to export documents into numerous formats and programs, directly into Microsoft Office or into tax software. The Mobile Scanner can pick out the important information embedded in every document and give users a clear and concise look at the things they want to see.
The S1300i is sleek, compact, and highly portable for scanning virtually anywhere. It automatically tunes itself to create the clearest reproductions of scanned documents, and includes several software tools to aid in organization. Files created with the S1300i are consistently easy to read, access, and search within.
Features to Consider
As an organizational tool, the most important aspect of a receipt scanner is how consistently helpful it is. Scanners need not only be capable of reproducing documents, but able to aid users in sorting and accessing important information. With this in mind, the software options of a scanner are just as crucial as the abilities of its hardware. The best scanners find a balance in both and provide consistently effective assistance.
Scanability
The quickness and clarity at which a document scanner reproduces paper files is its number one attribute, albeit not always the most important one. So long as a scanner is able to clearly replicate documents, more things are possible with the digital files. Users should consider the quality of the scanner's hardware before getting into what that scanner can do on the software end; otherwise, the digital copies are essentially useless.
Exporting
Different file formats have different functionalities. Individuals should look for scanners that can export scanned documents in the formats they use, such as Excel, PDF, or additional software tools. Basic scanners will only replicate documents as images, but advanced devices will export in these and many other formats.
Software
Software included with individual scanners are the primary means of interfacing one has with their scanned documents. Good programs are versatile and frequently updated to provide the most utility for individuals with a lot of files to manage. If a scanner's companion software is of a strong enough quality, one will never have to turn to multiple other third party programs for assistance.
Additional Features
Every receipt scanner is unique and includes its own individual strengths. Depending on the user, these nuanced features will benefit some better than others and are important to consider when shopping around. Even a great scanner loses value to a person if it is inconvenient for them to use.
Scanability
Brother Printer RDS620
The RDS620 is fairly quick at eight pages per minute and is open to documents of many sizes. It reproduces documents, ID cards, and photographs with decent clarity in full color. In terms of pure scanning, the RDS620 does everything it needs to though its lack of extra features diminishes its overall value. For people who just need to digitize some of their files and handle all the sorting themselves, Brother Printer's scanner is an essential low-cost tool.
NeatReceipts Mobile Scanner
NeatReceipts' Mobile Scanner is a multi-purpose tool but is significantly better suited for receipt and document scanning. Visual clarity is lacking in the scanner's digital replicas. The real strength of the device is its ability to incorporate text-based media into virtually any computer program. The Mobile Scanner is better suited for people who want to do away with their paper documents completely, not so much for those who want to preserve photographs and files that derive all of their value from their visuals.
Fujitsu ScanSnap S1300i
The ScanSnap can handle virtually any document under 34 inches long, which accounts for just about any kind of file one needs stored with room to spare. Its lightweight build makes it one of the most mobile scanners, usable anywhere one can set up a laptop. Visually, its reproduction is top notch. It's a viable tool for preserving documents and photographs alike, and anything in between.
Exporting
Brother Printer RDS620
The RDS620 is lacking in terms of exporting capabilities. Documents and photographs scanned with the device are replicated as is in a handful of formats. It exports in the most documents universally popular formats, including PDF, but the scanner's ability to pick up information is sometimes lacking. If a person's documents are generally uncomplicated or they simply want to scan photographs and organize them with their own outside software, the RDS620 gets the job done. However, it lacks any extra possibilities to win buyers.
NeatReceipts Mobile Scanner
The Mobile Scanner exports well across multiple platforms. It can automatically fill in Excel spreadsheets and money management programs like Quicken and Turbo Tax. Or export files to searchable PDFs closer to their original format. The process isn't perfect but effective where it counts. Users are able to save a substantial amount of time updating their books and sheets with the Mobile Scanner than they would by hand. Instead of entering all data manually, one need only double check the exported files for errors and missed information. The editing process is much more efficient than starting from scratch.
Fujitsu ScanSnap S1300i
The ScanSnap exports into the popular formats: word, excel, pdf, and others. Its scanned documents are easily customized to be searchable, with an automatic highlighter tool along with the benefits of certain file formats. As such, it is equally useful whether one wants to use the S1300i's included software or manage their files closer to their original format. Either or both options can be selected easily at the press of a button.
Software
Brother Printer RDS620
The RDS620 is compatible with three software programs. The document and business card programs come with the scanner for free while the receipt scanner software must be purchased separately. The software is consistently reported as the devices weakest link. Not only does it leave users to fill in blanks that the scanner missed, the extra receipt software is hard to install in the first place. The RDS620's software isn't broken, but it isn't automated either.
NeatReceipts Mobile Scanner
The Mobile Scanner's included software package is incredibly efficient for storing and managing data, with the option to export scanned documents into third party programs. One can scan hundreds of receipts while paying very little attention to the device as it works. One will need to check the scanner's work as it goes along, but the process of editing its mistakes is significantly more efficient than entering data firsthand.
Fujitsu ScanSnap S1300i
The S1300i includes the powerful organizational software Rack-2Filer Smart, which serves as a fantastic digital filing cabinet. Users can create unique binders that are easy to identify by selected pictures, and further personalize their documents by adding digital sticky notes. Separate folders that contain like information can be linked by keywords for easy access, giving users less restrictions on how they sort their information.
Additional Features
Brother Printer RDS620
Unless one counts the extra purchase of the receipt scanner software, the RDS620 has nothing extra to attract buyers. It attempts to sell itself only on its price and basic functionality, and in these regards is a useful device. The RDS620 isn't the most impressive scanner in the world, but it does what it is intended to do well.
NeatReceipts Mobile Scanner
Neat's software suite comes with the scanner, or purchase a low-cost subscription to its cloud service. Then securely store and access files from anywhere. Owners can rest assured that their spreadsheets will always be up to date and safe.
Fujitsu ScanSnap S1300i
The S1300i is a total package. It has filing tools as well as clear and simple scanning capabilities, along with extra options to aid in either. The device helps with several tools, including its intelligent scan correction for accuracy. Additional organizer and business card software and the ScanSnap Connect app aid as well.
In Conclusion
Good organization doesn't require an OCD personality and constant work. With a good mobile document scanner, people can take full control over their finances conveniently and efficiently. Whether one just wants to back up photographs, or both, there are plenty of scanners on the market. Scanners of a unique level of quality, such as the Fujitsu ScanSnap, are even capable of doing both with precision.