Some links on this page are monetized by affiliate programs - see disclosure for details.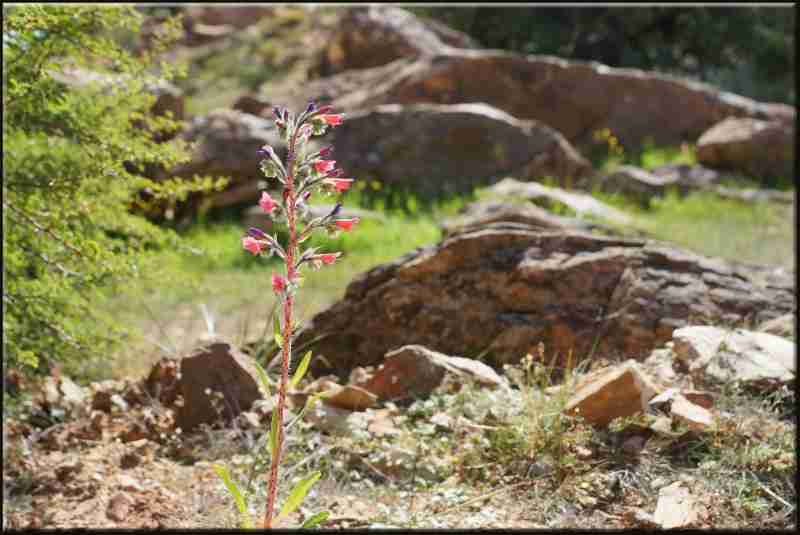 In the history of music, there have been songs written about almost everything. Seeing as spring is arguably the most beautiful season, it should come as no surprise that there are a number of great songs written about it. These songs come from all different genres, from rock, to rap, to folk, to jazz, and more. Here are the top 10 best songs about spring.
1. What a Wonderful World – Louis Armstrong
While the word spring isn't used even once in the song, it's hard to imagine that Louis is singing about anything else other than the bright, inviting season. With lyrics like, "I see trees of green, red roses too, I see them bloom, for me and you," the song perfectly captures the essence of spring. After all, spring is a season destined to make you feel good, and this song achieves that in spades.
2. From the Morning – Nick Drake
Again, this Nick Drake classic never once makes mention of spring, but its overall atmosphere and feeling conveys the season exquisitely. As Drake sings, "A day once dawned, And it was beautiful, A day once dawned from the ground, Then the night she fell, And the air was beautiful, The night she fell all around," you become immersed in a calm, crisp spring day. The soft acoustic guitar played behind Drake's voice does even more to add to this atmosphere.
3. Springtime in New York – Jonathan Richman
Jonathan Richman's 'Springtime in New York' is virtually a love letter to the feeling that the Big Apple gives him after the sun has come out and the snow has begun to melt. A mid-tempo number with flamenco-style guitar flourishes, it truly produces the feeling you get when you're walking through the city at 65 degrees, the sun beating down softly upon you.
4. The First Days of Spring – Noah and the Whale
This slow, moody, but overall beautiful song by Noah and the Whale uses spring as a metaphor to represent what it's like to move on after a broken relationship. The opening lines, "It's the first days of spring, and my life is starting over again. The trees grow, the river flows, and its water will wash away my sins," describe a painful, but necessary truth of life. At some point, you've just got to move on and renew yourself.
5. April Come She Will – Simon & Garfunkel
With their lush two-part harmonies, Simon & Garfunkel are a band practically designed for spring. Their best spring-inspired tune is April Come She Will; a song about a love gained and then quickly lost. Throughout the song, the lyrics explain the evolution of a young relationship which starts in the calm, beautiful days of April and ends in the coming cool of September.
6. Here Comes The Sun – The Beatles
There are few more hopeful and feel-good songs than George Harrison's 'Here Comes The Sun.' Lyrically, it's about as simple as they come: "Here comes the sun. Here comes the sun, and I say it's alright." But it's that simplicity that makes the song effective. Contentedness is one of the most basic and simple feelings is there is. It's about comfort and joy and relishing what's right in front of you. That's what this song represents.
7. Sunshine On My Shoulders – John Denver
While people often like to rain criticism on John Denver, the truth of the matter is that he wrote a number of timeless classics. One of these classics is 'Sunshine On My Shoulders,' a song about simply enjoying the calm and presence of nature. "Sunshine on my shoulders makes me happy. Sunshine in my eyes can make me cry," sings a completely contented Denver. If that line doesn't evoke the beauty of spring, then what does?
8. It's a Beautiful Morning – The Rascals
There nothing like waking up in a good mood and walking out your door to a beautiful, sunshiney day, and that's the feeling that this song by The Rascals conveys so well. "It's a beautiful morning. I think I'll go outside for a while, and just smile. Just take in some clean fresh air," sings Rascals lead singer Felix Cavaliere. It's a simple, laid-back, feel-good song about the merits of a beautiful day which makes you long for spring regardless of when you listen to it.
9. Spring Again – Biz Markie
Though his song, "Just a Friend," is Biz Markie's magnum opus, another one of his classics is the 1989 tune 'Spring Again.' A simple enough song about the end of winter and the beginning of spring, Markie reminisces on his old spring days, rapping, "cause when I was little we used to go to Coney Island. We used to eat a lot of stuff like cotton candy. Cause back then it was like fine and dandy." It's arguably hip-hop's best song about the spring season.
10. Walking On Sunshine – Katrina & The Waves
This new wave classic was not a huge hit in its time, but has grown to become a universally-known tune that perfectly sums up the merits of new love. The narrator of the song compares the start of her new relationship with the phenomenon of walking on sunshine, essentially explaining that she's so elated that she can't escape the sheer life-giving joy of the sun.
Image Courtesy of Flickr User Mhobl