Some links on this page are monetized by affiliate programs - see disclosure for details.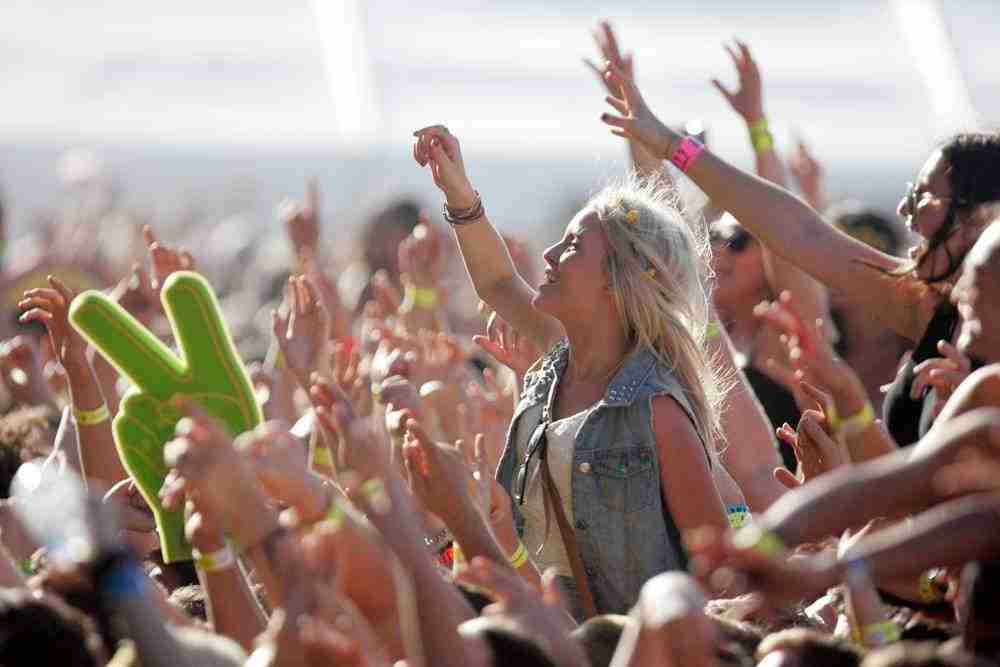 We're inching our way towards warm weather, and with warm weather comes a variety of different things. One of the most popular things that warm weather brings is music festivals. People from all over the world flock to specific areas just so they can join in the gloriousness of music, entertainment, and community. 2017 is packed with a number of top-notch music festivals. Here are the top 10 best music festivals of 2017.
1. Coachella
The Indio, California music festival is back for its 19th time, taking place on two separate weekends on the dates of April 14-16 and April 21-23. This festival has a bit of everything, from rock, to folk, to hip hop, to electronic, and more. Headliners include Radiohead, Lady Gaga, Kendrick Lamar, Lorde, Bon Iver, and Father John Misty. There will also be large art installations from the likes of Gustavo Prado, Obscura, and Robert Bose.
2. Bonnaroo Music and Arts Festival
Located halfway between Nashville and Chattanooga in the small town of Manchester, Tennessee, the Bonnaroo Music and Arts Festival is back for its 16th iteration. A festival containing many different musical styles, this year's festival is headlined by The Red Hot Chili Peppers, U2, The Weeknd, and Chance the Rapper. It will take place on four straight days from June 8 to June 11.
3. South By South West
The longstanding South by Southwest festival has been around since 1987. This year, it occurs on the dates of March 10 through March 19th. Taking place in Austin, Texas, the festival is far more than just a music festival. It also features technological exhibitions, keynote speakers, and more. Musical headliners of this year's festival include the Avett Brothers, Weezer, Wu-Tang Clan, and a variety of others.
4. Sasquatch! Music Festival
Sasquatch! Music Festival has seen some fairly rapid growth over the last few years. If features musical acts from all different kinds of genres, from rock, to electronic, to hip hop, to R&B, and more. This year's headliners include Twenty One Pilots, Frank Ocean, and Chance the Rapper, with appearances by tons of other bands. The festival takes place over three days at the Gorge Ampitheatre in George, Washington from May 26 – May 28.
5. Ultra Music Festival
Back for its 19th iteration, the Ultra Music Festival in Miami, Florida is taking place from March 24 to March 26. One of the most popular music festivals going, last year's was host to around 165,000 attendees over 3 days. This year's headliners include Major Lazer, Ice Cube, Chase and Stats, Cypress Hill, The Prodigy, Underworld, and more. For fans of electronic music, this is the festival to attend.
6. Lollapalooza
The popular and long-running, Chicago-based music festival is taking place in Chicago's Grant Park over 4 days from August 3 to August 6. Always host to an eclectic lineup of acts, this year's acts have not yet been released. However, 4-day passes are going on sale within the next week should you want to get them at their cheapest price point. Regular, general admission 4-day passes will be available for $335.00.
7. Electric Forest
Located in the small village of Rothbury, Michigan, Electric Forest is an 8-day, two weekend long festival that plays hosts to a variety of different musical genres; electronic music and jam bands are their M.O. This year's festival is taking place from June 22 to June 25 and from June 29 to July 2. Headliners include The String Cheese Incident, Bassnectar, Flume, My Morning Jacket, Above & Beyond, and more.
8. Hangout Fest
Located on the beach of Gulf Shores, Alabama, Hangout Fest is back for its 8th edition, taking place from May 19 to May 21. The festival hosts a number of different musical genres, from rock, to hip hop, to electronic, and more. This year's headliners include Twenty One Pilots, Mumford & Sons, Frank Ocean, Chance the Rapper, Weezer, Major Lazer, and more.
9. Governor's Ball
The Governor's Ball Music Festival is back for its 7th time, taking place in Randall's Island, New York from June 3 to June 5. Featuring musical genres of all types, the festival most typically hosts rock, hip hop, and electronic acts. This year's lineup includes Chance the Rapper, Lorde, Flume, Childish Gambino, Wu-Tang Clan, Tool, Cage the Elephant, and more. 3-day general admission passes are on sale now for $305.00 plus fees.
10. Newport Folk Festival
One of the longest-running and most renowned music festivals, the Newport Folk Festival has been around since 1959. While it once only featured folk acts, it now features acts from country, indie folk, and folk punk genres. Taking place in beautiful Fort Adams State Park in Rhode Island from June 28 through June 30, this year's lineup includes Fleet Foxes, Drive-by Truckers, John Prine, The Head and the Heart, Angel Olsen, and more.
Image Courtesy of Flickr User Global Panorama