Some links on this page are monetized by affiliate programs - see disclosure for details.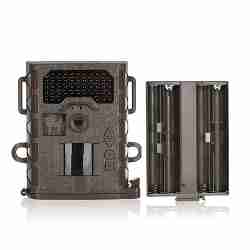 For modern hunters and nature observers, trail cameras alleviate the need for traditional scouting methods, like hiding in trees for hours waiting for animals to cross by. These indispensable tools completely transform how people are able to observe and interact with the natural world by making it easy to determine the patterns and behaviors displayed by wildlife.
Trail cameras come in a wide variety, with different prices and features for every individual. This guide will walk buyers through these various advantages and present the most attractive cameras available.
Guide: What Is a Trail Camera?
Trail cameras are unmanned cameras placed in natural environments where they can record the activity of wildlife unnoticed. They use motion detectors as a cue to automatically snap pictures, and after a period of recording, one can easily identify the frequency and times at which certain animals visit an area.
By moving a camera around an area over a span of several days, one can accurately map out what regions animals hunt and eat at and plan accordingly. They are built to be rugged and weatherproof so that they can remain outdoors for extensive periods.
What Are the Advantages of Owning a Trail Camera?
Traditional hunting requires a great deal of patience, as hunters must hide as carefully as they can to study the habits of a region's wildlife and stay hidden for hours at a time. Even after a day-long observation period, if someone picks the wrong spot, they'll come out of it with nothing to show for it.
Trail cameras perform this painful task automatically, freeing up individuals to make other preparations. Scouting is the first and most important step to hunting or simply just interacting with wildlife, and there is no more efficient scouting tool than a trail camera.
What Are the Contenders for Best Trail Camera?
The A5 is the definitive low-cost trail camera, with reasonable features and a decent picture quality to entice buyers. Designed primarily to meet basic needs, it accomplishes everything a respectable trail camera needs to with no extra fuss. It lacks certain convenience tools found in superior models, but for taking easily discernable pictures during the day or at night, the A5 serves users well.
Browning's Strike Force camera is as compact as it is powerful, producing great quality photos and video with visual depth and clarity only possible through its 100-yard flash. The Strike Force is compatible with multiple outputs and has expandable storage through SD cards. It is certainly one of the most feature-laden cameras at its price range but makes a few sacrifices to account for its size.
The Trophy Cam's lightning fast shutter speed and broad detection range make capturing every incident in picture or video a near certainty. Its glow-preventing black LED flash delivers high-quality images even at night. The Trophy Cam's impressive feature set places it in a class above the rest, the perfect trail camera for the modern outdoorsman.
Considerations for Choosing the Right Trail Cam
The value of a trail camera lies in its overall efficacy. It needs to be able to produce good quality pictures, but also needs range in its detection and flash so that it knows when to take those pictures. Equally important is the trigger speed and how many photographs the camera can take in rapid succession. When all of these factors are optimized, a trail camera is practically omniscient for whatever area it faces.
Detection Zone
The width and range at which a trail camera detects changes in heat and motion in the area in front of it is its detection zone. The bigger the camera's detection zone, the more likely its user is to get more pictures of wildlife. Low-end cameras with shorter detection zones often miss fauna that just happen to walk outside of their range, often giving inaccurate understanding of where they travel.
Picture Quality
Trail cameras give users a uniquely candid perspective on a region's wildlife. Completely beyond notice, they snap pictures of anything that moves and are completely inanimate themselves. For general purposes, it is simply nice to have higher-quality pictures that one wouldn't be able to get anywhere else. For hunters, good trail cameras can produce enough detail that one can identify if an animal is pregnant.
Trigger Speed & Recovery
Trigger speed refers to the amount of time that will pass between an object entering a camera's detection zone and it taking the picture. If it reacts quickly, one will rarely have to worry about just missing an animal. In the event that multiple fauna are crossing in front of the camera, its recovery speed determines how many chances it will get to capture all of them.
Flash
The range and type of flash a camera uses have much to do with how it performs at night. Trail cameras tend to use either traditional white light or infrared. The former allows cameras to take clearer pictures with color while the latter is less likely to startle animals. However, infrared photography produces images at a significantly lower quality.
Detection Zone
Moultrie A5
The A5's detection zone is actually wider than the field of vision of the camera itself, so while it is certain to snap a picture when an animal is in the area, that animal isn't always going to be in the final image. This gets a little problematic for people who don't want to sort through a lot of useless files, but the volume of pictures still provides a decent measure of how much activity there is in an area. Naturally, it also produces plenty of pictures visibly featuring animals, though it sometimes doesn't catch smaller creatures. Its range maxes out at 50 feet but averages closer to 40, which is limiting in more open environments.
Browning Strike Force
The Strike Force compliments its effective detection range of 50 feet by wielding a very wide degree of observation. It is very likely to get images of anything that enters into its scope, and the camera has little trouble identifying small, slow moving targets. In terms of overall span, the Strike Force's range is on par with many cameras in its price range, but works within its detection zone with an efficiency typically reserved for higher-priced models.
Bushnell Trophy Cam
The Trophy Cam's 55-degree detection angle and 60-foot range are in a class above its competition. The extra distance and space makes one much less likely to miss any wildlife that just happened to be barely out of the average 50-foot range, which means the Trophy Cam produces more images with meaningful content. For objects big and small, the camera performs accurately, capturing anything from large beasts to small birds.
Picture Quality
Moultrie A5
The A5's daytime photographs are fairly typical of a camera in its price range. One can identify wildlife featured in them, but certain details are lost or out of focus at a distance. The A5 is a relatively utilitarian camera that produces pictures of a respectable quality. However, at night, this quality dips slightly. Its flash lacks much in the way of range and brightness so while animals are still identifiable, they often appear ghostlike and without detail.
Browning Strike Force
The Strike Force's camera performs with fantastic stability, producing clear images at high resolutions. Images can be enlarged substantially without diminishing their quality, allowing observers to pick out even the most minute details. The camera's day time pictures are crystal clear, and it takes full advantage of its impressive flash capabilities at night. It can also be set to record videos up to two minutes long in stunning 720p.
Bushnell Trophy Cam
The Trophy Cam's images are of the highest quality in either day or night, with especially vivid colors before dark. At night, the camera makes use of Bushnell's unique flash setup, which provides impressive clarity even in pitch-black conditions. In its hybrid capture mode, the camera can take still images and record video at the same time, or it can be set to a time-lapse. One of the most appreciated features of the Trophy Cam is that it features an internal display monitor, so one doesn't have to go all the way back to a computer to check its footage.
Trigger Speed & Recovery
Moultrie A5
The A5 touts an exceptional trigger speed for its price: a swift 1.16 seconds. This is more than enough speed to capture most animals that pass by it, even up close. However, its recovery time is an incredibly slow 62 seconds. Long recovery times typically prevent cameras from taking several pictures of the same animal, but the A5's minute long delay borders on unacceptable in a busier region.
Browning Strike Force
The Strike Force's firing power is one of its finest attributes, and built-in customization tools allow users to decide just how the camera will perform. At the core level, its trigger speed is 0.67 seconds with a recovery time of 2.3 seconds. This is more than enough to detect and capture several unique animals at a time. Users can also elect to use the multi-shot mode for up to eight pictures shot every three seconds, rapid-fire for six pictures taken at a 0.3-second interval, or time-lapse, which will simply take continuous footage over a period of time.
Bushnell Trophy Cam
With a trigger speed of 0.6 seconds, the Trophy Cam is quite possibly the quickest on the market. Its recovery is an equally impressive 2.9 seconds, more than enough to snap plenty of pictures so long as there is something worth recording. In addition to its time lapse mode, it can be set to take three rapid succession photographs, or snap pictures while recording minute long videos. As an observational tool, the Trophy Cam has all the resources it needs to catch virtually anything one might want it to, and a little more.
Flash
Moultrie A5
The A5's 12 infrared LEDs don't generate enough light to create a glow, but enough to get passable black and white images within a 30-foot range. Compared to more expensive cameras this isn't very impressive but will do a decent job giving attentive hunters a vague concept of an area's activity at night. The infrared flash is very discreet and is unlikely to alert any animals to the camera's presence.
Browning Strike Force
The Strike Force's flash range is actually longer than its detection at 100 feet. It uses subtle infrared light to take clear images without disturbing wildlife. The long range of flash proves most useful when exploring some of the camera's other features, such as its time-lapse mode. The Strike Force's night pictures are still subject to the limitations of infrared photography but are not so grainy that finer details are beyond perception.
Bushnell Trophy Cam
The Trophy Cam uses 32 glow resistant black LEDs that provide flash that is completely invisible to animals. Everything within a 60-foot range is clear as day through Bushnell's unique choice in lighting, significantly less grainy and obscure than most infrared photographs usually are. Users can customize the camera's shutter speed and anti-blur settings to fit their environment the best, giving them full control over the brightness and clarity of night images.
Conclusion: Our Trail Camera Reviews Are In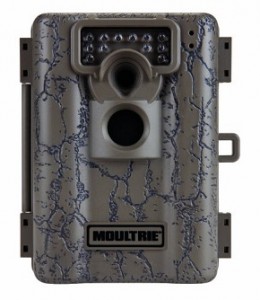 The A5 is not without its many flaws but produces decent images during the day and workable black and white pictures at night. Its features work together to keep the overall quality of the camera at a respectable average level, but can only be called "good" in the sense that it is a strict improvement from hiding in trees. The A5 is a useful tool in the right hands, if not a very impressive one.
Pros:
Decent picture quality
Wide detection range
Cons:
Low flash and detection distance
Poor night time quality
Long recovery delay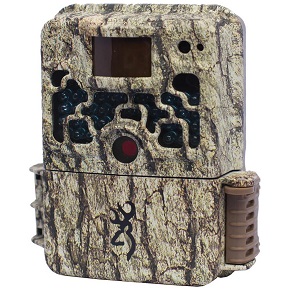 Browning's Strike Force camera is one of the most cost-effective devices in circulation, with a great number of impressive features for the price. It has an adequate detection range, superb trigger speed and recovery, and a plethora of different photography modes to get the most out of every use. The camera's flash covers a substantial amount of distance, giving its lens the opportunity to perform at its best whether it is day or night. The compact device is easy to setup and use and comes with Browning's own software for easy interfacing.
Pros:
Fast trigger speed and recovery
Multiple photography modes
Good picture quality
Cons:
Average distance detection range
Small and difficult to use while wearing gloves
Infrared images are still grainy and colorless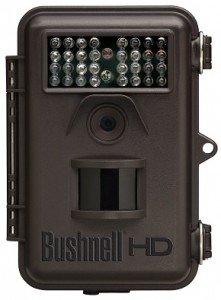 The Trophy Cam is a professional grade camera with all the necessary features for dedicated wildlife observers. It boasts a solid detection range, snaps pictures in rapid succession thanks to its hair trigger and fast recovery, and comes loaded with plenty of customization options to determine how that media is collected. Day or night, still image or video, the Trophy Cam lives up to its name by delivering consistent quality for every shot.
The Trophy Cam's highest points are its user-friendliness, its ability to multi-task, and the sheer quality of its night images. Where many cameras flounder, the Trophy Cam performs with flying colors.
Pros:
Superb night images
Internal monitor
Numerous features
Cons:
Occassional false triggers
In Conclusion
Trail cameras take hunters and nature observers out of the tedium of unguided exploration to where the wildlife really is. Their value goes beyond their basic functions: they completely enhance how people are able to understand nature. With plenty of options available, one can get a device with basic utility for fairly cheap, or make the worthwhile investment in a high-quality camera to really expand their perception.