Some links on this page are monetized by affiliate programs - see disclosure for details.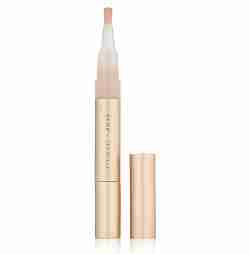 A long night out on the town or cramming for finals can really put a toll on your skin. You may notice that your skin looks duller than usual, has lost its glow, and just doesn't look refreshed. The next morning, you may wake up from a few hours of sleep and see dark circles under your eyes that make you look very tired.
You don't want to show up at an important meeting or an early morning appointment looking like you didn't get a wink of sleep, so what can you do in a hurry to erase the sleeplessness from the night before? Invest in a great under eye concealer, and you never have to worry about it.
10 of the Best Under Eye Concealers of 2020

What is an Under Eye Concealer?
Under eye concealer is a beauty product that is designed to be used underneath your eyes. This product can effectively cover dark circles when used in the right color and applied to the right areas. Whether you didn't get a lot of sleep the night before or dark circles are just part of your genetics, concealer, when used with other makeup products like foundation and powder, can erase those circles with ease, giving you a well-rested look, even when you're not.
What are the different types of Under Eye Concealers?
Like other types of cosmetics, you'll have many types of concealers to choose from. The main differences between the products are the consistency and formula. From thinner liquids to thicker creams, here are the different types of concealers available that you can choose to give your dark circles a complete makeover.
Liquid concealers – These are good for almost all skin types except for very dry skin. These are easy to blend. However, they may crease more easily or show in fine lines and wrinkles throughout the day.
Cream concealers – This type is ideal for heavier coverage, especially for those who have severe dark circles that are hereditary. Because these are much thicker, they may be more difficult to blend and can look too heavy if not blended properly.
Stick concealers – These offer full coverage and are good for use on most skin types. Because they are in stick form, they are easy to apply. However, because these contain additional ingredients that keep them in this form, they may lead to clogged pores and breakouts, so it's not a good choice for acne-prone skin.
Cream to powder concealer – This goes on as a cream and sets into a powder, so it has staying power. However, the powder finish does not do well on very dry skin, and it can lead to breakouts.
What are the Advantages of Owning Under Eye Concealer?
There are times when we always want to look our best. Whether it's just going to our job, going to a job interview, or meeting friends for lunch, we want to look well-rested and presentable. Whether you were out on a late-night date, tossed and turned in your bed, or just have dark circles due to genetics, under eye bags and circles can really have an effect on how you look, making you look more tired or even sick.
While plenty of rest is the key to getting rid of these circles in most cases, sometimes, you just need something to help you get through the day after a long night, and a concealer designed to be used under the eyes does the trick. It effectively hides these dark circles so you'll look great and like you had a full night's rest, even if you didn't. These products are easy to use, come in a multitude of shades, and some can even be used to hide red spots, scars, or breakouts.
Who are the contenders for Best Under Eye Concealer?
Maybelline New York Instant Age Rewind Eraser Dark Circles Treatment Concealer – Turn back the hands of time and erase those dark circles once and for all with this great product, which comes with a very affordable price tag. This concealer glides on smooth and easy for complete coverage of the darkest circles. It comes in a variety of shades designed to match all skin tones, and it even has a blend of ingredients designed to help ease puffiness.
Coastal Scents Professional Camouflage Concealer Palette – No matter what type of skin issue you're facing, this great palette is designed to conceal it all. You'll have your choice from multiple colors all in one palette that can be used alone or blended to create the perfect color for your skin tone. You can use this affordable palette to cover up dark circles, redness, blemishes, and more. This all comes packed in a black compact that's easy to slide into your purse for touch ups on the run.
It Cosmetics Bye Bye Under Eye Full Coverage Waterproof Concealer – If long-lasting is what you're looking for in a concealer, you can't go wrong with this product. It helps brighten your eyes, reduces puffiness, and, of course, helps conceal those dark circles. This product is boosted with collagen to reduce the appearance of fine lines and wrinkles.
Considerations for Choosing the Right Concealer For Your Skin
Now that you've decided you want to add this type of product to your makeup bag, it's time to make the choice for the right product for you. Since there are so many different skin tones, colors, and severity of dark circles, there are many products on the market, and you may not know which one is right for you. To help narrow down your choices, look for these four features in every product you consider purchasing.
Price
Concealers range in price from a few dollars to close to $100. Several factors play into the price, including the quality of the product, longevity, ease of use, and the brand name. Look at all other features before deciding based on the price. This includes making sure you pick the right color, the right formulation, and a great price that accurately reflects the quality of the product.
Colors
The key to picking a concealer is to pick one that is slightly lighter than your foundation. You should make sure that you purchase the right color to prevent the space under your eyes from being too light or too dark after application. Look for brands that have a wide range of colors in light, medium, and dark skin tones.
Type
As mentioned, there are several types to choose from, and you'll want to ensure that you pick the one that's best for your skin. If you want heavy coverage, pick a cream concealer. If you are prone to breakouts, avoid these types. You don't want to create another problem with your skin by trying to solve the problem of under eye circles.
Other uses
If you want to use your concealer beyond just the under eye area, purchase a versatile concealer that can be used on blemishes, other dark spots, or redness on your skin.
Price
Maybelline New York
With a low price tag, this is one of the most affordable concealers you'll find that offers maximum coverage.
Coastal Scents Palette
This palette retails for a bit more, which is an exceptional value for a palette that contains multiple colors for complete customization.
It Cosmetics Concealer
You should expect to pay a higher price tag for this high-end cosmetic product.
Colors
Maybelline New York
This comes in six different shades, including Fair, Light, Medium, Honey, Neutralizer, and Brightener.
Coastal Scents Palette
You'll receive 10 light and dark shades that can be used alone or mixed to create a custom color.
It Cosmetics Concealer
You can choose from four different colors for the perfect match. Color choices include Light, Neutral Medium, Tan, and Deep.
Type
Maybelline New York
This is a liquid concealer that comes with a special applicator for even distribution and blending.
Coastal Scents Palette
All 10 of the colors included in this palette are cream concealers.
It Cosmetics Concealer
This is a concealing cream that blends much more easily than less expensive products.
Other uses
Maybelline New York
This is designed for use strictly in the eye area to reduce puffiness and the appearance of dark circles.
Coastal Scents
With this versatile palette, you can blend multiple colors to hide flaws including redness, blemishes, scars, and more.
It Cosmetics
This product is designed to conceal dark circles, discoloration of the skin, and blemishes.
Conclusion: Our Under Eye Concealer Reviews Are In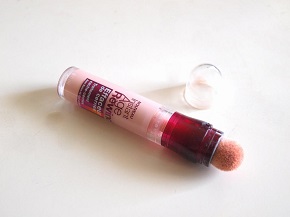 Cosmetics can be expensive, and if you're on a tight budget, you want something that works without breaking the bank. This product from Maybelline, a world leader in makeup, is effective enough to tackle minor or severe dark circles without costing a fortune, priced at less than 10 dollars.
Not only does this product effectively correct dark circles, but the combination of the formula as well as the Micro-Corrector Applicator helps fill and smooth out fine lines, giving you a more youthful appearance. This product blends easily, comes in multiple shades, and also helps reduce puffiness.
Pros:
It is affordable. Easy to apply. It blends easily. Helps reduce puffiness and can help erase signs of aging while it's being worn. It comes with its own applicator.
Cons:
It takes a while to get the fluid to come through the applicator. Not ideal for dry skin. It can irritate sensitive eyes. It does not come in very dark colors.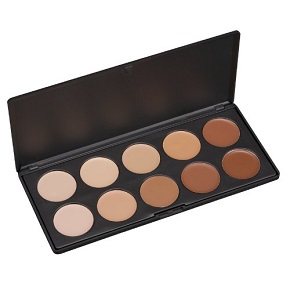 Sometimes, just one concealer won't do the job or you may have a difficult time finding a product that matches your skin tone. You can personalize your own shade of concealer with this palette, which comes with ten different creamy shades for complete customization for hiding blemishes, dark circles, evening out your skin tone, and other applications.
These cream concealers are easy to mix and blend easily into the skin. They offer maximum coverage, and they all come packaged in a convenient compact that's easy to take with you anywhere you go. It is also an excellent choice for those who want to contour their faces to emphasize and enhance certain features while minimizing or covering others.
Pros:
It comes with a great variety of ten shades. It goes on easily with a concealer blush. It's easy to mix and blend. Not a lot is needed to cover large areas of the skin, so it lasts a long time. It offers full coverage to cover even the darkest circles. Can be used for coverage of blemishes, redness, and more. It is long lasting.
Cons:
Because it is thicker, using too much can make it appear too heavy and be very noticeable. It is thicker, so it may not be the best choice for acne-prone skin.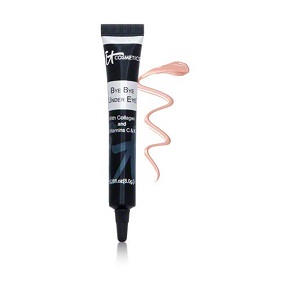 Say "bye bye" to those dark circles when you apply this great concealer. This product goes on smoothly, easily, and looks natural when blended into the skin. It isn't just reserved for dark circles, though. It also covers blemishes, redness, and other imperfections. Glides on and stays on all day long. It's even waterproof, so it's a great choice when you need something that's long lasting.
In addition to its coverage, this product is also infused with Vitamin K and collagen, so it helps increase the elasticity of your skin and helps minimize the appearance of fine lines and wrinkles for a more youthful look. It is very pigmented, so a little goes a long way, it's easy to blend, and it evens out your skin tone for a natural, beautiful look.
Pros:
It comes in a wide range of colors. A little goes a long way. It helps smooth fine lines and wrinkles. Dries quickly. It works for all skin types. It has long-lasting coverage. Helps hide even the darkest circles.
Cons:
It is a bit thick, so using too much can result in a caked-on, heavy look. It creases in high heat and humidity. Blending can be a bit tricky because it is thicker. It is more expensive than other concealers.
All in All
You don't have to let a long night out or a night of insomnia keep you from showing your face the next day. You can look well-rested and fresh faced with the use of a great concealer that helps hide puffiness, dark circles, and other imperfections. If you want a quality concealer that provides great coverage, try Bye Bye Under Eye Concealer from It Cosmetics. Just a dab of this concealer will keep away your dark circles all day long, and it can even help battle signs of aging, making you appear more youthful and radiant even if you've been up all night long.