Some links on this page are monetized by affiliate programs - see disclosure for details.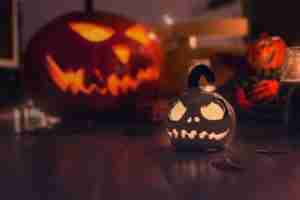 As Halloween approaches for the year 2020, many of us are wanting to celebrate this season in more fun and creative ways than ever before. Whether Halloween this year may look different from the rest of the years, that shouldn't stop us from wanting to dress up and spend time with friends to celebrate (safely and with precautions, of course).
Here are some fun couples and group costume ideas for 2020 this year.
Here's Our Top Funny and Creative Halloween Costume Ideas for Groups and Couples 2020
What more relevant and funny costume can two people be this year than to be the reason 2020 turned into a complete and utter disaster? Unfortunately, Corona the beer company didn't have much luck with the pandemic's virus being named after it. However, the beer company can now be turned into a funny costume with friends and partners.
2. PowerPuff Girls
There's nothing more fun than bringing back childhood cartoons back to the modern day. With a group of girls, PowerPuff Girls is a fun, creative, and easy costume to DIY with your friends. 
1. ScoobyDoo Characters Costume
ScoobyDoo would be a great costume for individuals, couples, or groups! Here are some costume ideas on key characters from the well-loved TV show.
With Halloween right around the corner, it's exciting to be able to get together with small groups of friends this year to celebrate.