Some links on this page are monetized by affiliate programs - see disclosure for details.
Earth day is upon us again this Thursday, and every year we see social media posts that inspire us to rethink how our purchases have an everlasting impact on our environment. We realize how we have the power to make a difference with our buying choices. The most impactful way we can personally help our planet is by making informed and sustainable purchases from eco-conscious brands. It's fun to celebrate one day of the year to feel responsible, but after all the celebrations and frills, what exactly does "earth day" mean, where did it come from, and why do we celebrate it every year?
What is Earth Day?
The first Earth Day was on April 22, 1970. Leading up to this day, Americans had been using a lot of fossil fuels through their inefficient cars while other industries were spewing tons of smoke and other harmful carbon emissions into our air. The philosophy and movement of Earth Day continue to grow and are practiced outside of its single day. Many recognize Earth Week, which is April 16th through April 22nd. However, there are many who simply embrace the idea of sustainability and environmental change in their daily lives. Likewise, there are many brands and companies out there that do their part on a regular basis to reduce their carbon footprint on the world. Here are 15 brands that practice the principles of Earth Day and continue working towards creating a healthier world. 
15 Sustainable Brands to Support This Upcoming Earth Day 2021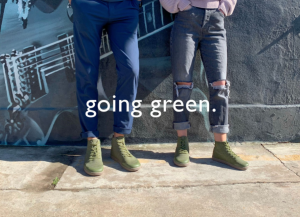 If you've gone through 8 bottles of water recently, then they may have been reincarnated—I mean, recycled into a pair of SUAVS Shoes. In honor of Earth Day, consider picking up a pair of shoes from a company that does its part in creating a sustainability loop out of 100% vegan materials. Plus, going green with these shoes (pun intended if you go with the olive green) will leave your feet both comfortable and prepared for nearly any terrain or outing.
The shoe is designed with a wide, natural toe box allowing your toes to wiggle and move freely as nature intended. Its moisture-wicking insoles work with socks and just as well without them if you're going for a more natural feel. These kicks are made from 100% post-consumer recyclables meaning you are doing your part in going green and helping reduce unnecessary waste.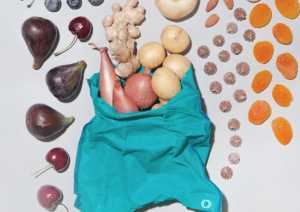 Etee is having its annual Earth Day Promo offering a range of household essential products. Etee's wares have all been produced with sustainability in mind. Source materials are 100% biodegradable as well as naturally derived for both the product and its packaging. Even products that may seem harmful to the environment—shampoo, cleansers, soap—are backyard compostable meaning it can break down safely without harming their natural environment.
Continuing with the products Etee offers, you can find items in dental care, body care, food storage, face masks, and other household products. In honor of Earth Day, you can get up to 60% off on products and free shipping on orders over $50.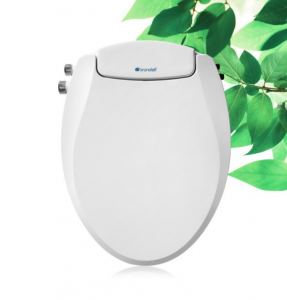 Shop with Brondell now to see a tree get planted. For their Earth day promo, each bidet sold results in a tree being planted. Aside from bidets, Brondell has other water and hair-based products as well: heated toilet seats, shower filtration, air purifiers, and water filter systems. Choosing to get a bidet can help eliminate excess toilet paper use as well as promoting good hygiene. Brondell offers a variety of bidet options so you can find a model that's right for you.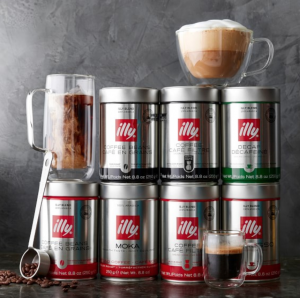 Illy Caffe has continued its sustainability practices since branching out from its Italian origins. Today, Illy continues to look for ways to reduce the environmental impact of its entire production process. From cultivation to packaging & shipping, Illy does its part to be an eco-friendly coffee brand. To do so, Illy has maintained personable and long-lasting relationships with farmers that practice ethical and environmentally sound harvesting. Illy has taken the time to acknowledge and award prizes to the best coffee farms throughout the world. In 2019, Illy awarded 9 different farms located in Rwanda, India, Honduras, Nicaragua, Guatemala, Ethiopia, Costa Rica, Colombia, and Brazil.
Illy is mindful of their own practices as well. Once the coffee is harvested and brought to their facilities, Illy does its part to exercise sustainable practices. Their production facilities use ultra-low emissions. Smoke is discharged at just 0.05% of the legally permitted limit. Illy is committed to reaching Carbon Neutrality by 2033. Illy has been certificated and recognized by ISO 14001, 50001, and 9001 as well as Qualité France and the EMAS registration due to their efforts in reductions to environmental impact, seeking environmental improvement, systematic approaches in energy management and monitoring, optimal consumer satisfaction, and adherence to strict quality requirements.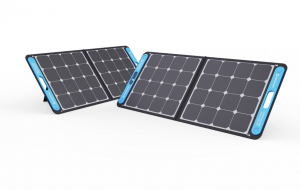 Generark offers power supply units for your home that serves as a backup in case there's ever an emergency or power outage. Right now, Generark is offering an Earth Day promo that will save you a great amount of money when purchasing either their HomePower ONE bundle. The HomePower ONE is a portable emergency power supply that offers 1,002Wh (278,400mAh) on a single charge, which can simply be charged beforehand using an AC outlet or their own solar panel power generator, the SolarPower ONE. Generark's Earth Day promo is $300 off their $999 HomePower ONE bundle and $398 off their $1499 bundle.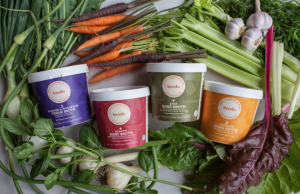 Starting from a window, Brodo was started with the simple idea of offering a simple takeout of delicious bone broth for the go. Now, Brodo offers a variety of broths that are readily packaged awaiting to be shipped out to you.
Choose from bone broths of chicken, beef, or hearth as well as their 100% vegan seaweed and mushroom broth. Brodo offers subscription services if you want the broth to keep on coming. The packaging has been made from fully recyclable corrugated cardboard and the insulating foam keeping the soup warm is made from US grown, non-GMO Cornstarch. The foam can also be composted, dissolved in water (and fed to your plants), or safely and cleanly burned in your backyard fire pit.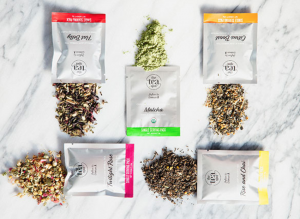 Right now, The Tea Spot is offering 20% off on their outdoor gear, which includes reusable containers and bottles in an effort to move away from single-use plastics like water bottles, which are extremely damaging to your Earth.
As the name suggests, The Tea Spot is a great place to get your fix of tea. They offer a huge selection of teas including white, green, oolong, black, pu'erh, yerba mate, herbals, and more as loose-leaf or pyramid sachets. The Tea Spot also carries tumblers, mugs, infusers, teapots, and other products that will be sure to up your tea drinking game.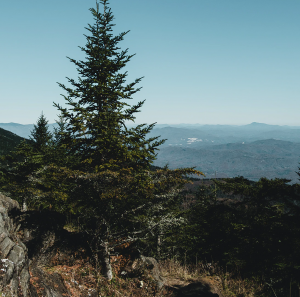 If you've recently been thinking about planting a tree or an entire forest but didn't know where or how to start, then look no further. Ecologi is offering a promotion for Earth Week in which they will plant an extra 100 trees in your forest! But what does this mean? For less than $2.75 a week, you can help grow your own forest. The "Helper" plan costs $10.50 a month, which consists of 12 trees being planted every month. If you are feeling more green, then you can upgrade to either a "Booster" or "Mega" plan, which plants either 24 or 48 trees every month. Your contributions can be seen in international endeavors or right here in the US.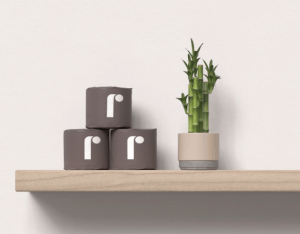 Reel Paper is tree-free and 100% bamboo paper in the form of toilet paper and paper towels. Reel Paper chooses bamboo as their source because of extremely fast growth rate, hardiness, and structure. Bamboo can grow 3 feet in just 24 hours while consuming 30% less water than hardwood trees. Also, bamboo is structurally softer than many of the other recycled paper toilet companies as well as stronger too due to its unique composition. Shop with Reel Paper now to receive their Earth Day promotion for 25% off your first order. Reel Paper is also partnered with SOIL, a non-profit group that has been working in Haiti to transform waste into useful resources since 2006.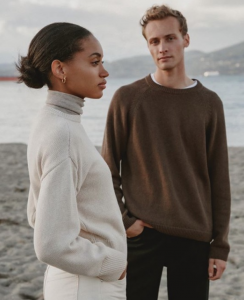 Kotn is on a mission to impact both the world and the people on it by creating sustainable clothing. For Earth Week, Kotn is donating 50% of its proceeds to the Slow Factory Foundation, an organization that works towards creating positive environmental and social changes via education. Kotn offers womenswear, menswear, and bedding such as duvet covers and sheets. Kotn is very transparent with their factories and laborers valuing community and fairness while producing their goods. Visit their site now to learn more about their process and what they are doing to improve the world.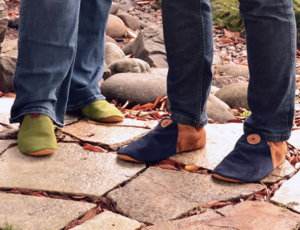 Softstar Shoes are committed to sustainable and green practices. First, their materials are carefully sourced in ways that are both environmentally and ethically responsible that's safe for both employees and customers. The packaging is made to have zero waste because they're designed to be shipped back to Softstar Shoes (free shipping label included)! Softstar Shoes' workshop is very green itself. They compost their lunch scraps and coffee grounds in their backyard garden, they use low wattage lighting and use low-flow plumbing and, naturally, have an electric vehicle charging station—they practice what they preach. As for the shoes themselves, Softstar Shoes has a variety of both adult and kid shoes: athletic, casual, flats & sandals, moccasins & slippers, boots, and more.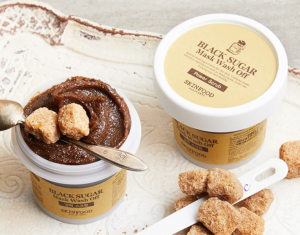 Skinfood is offering an Earth Day promotion of $10 Off $50+ products. Skinfood sources the highest quality ingredients in an eco-friendly and sustainable way. With these ingredients, Skinfood produces skincare, body & hair, and makeup products for you.  Established in 1957, Skinfood has grown into a company that values consumers' health and happiness along with the planet's well-being. Their products are natural and wholesome in accordance with positivity. Their ingredients are primarily made of known and popular healthy foods such as honey, cucumbers, egg whites, avocados, pomegranate, and rice, but this time around, it's not going into your mouth.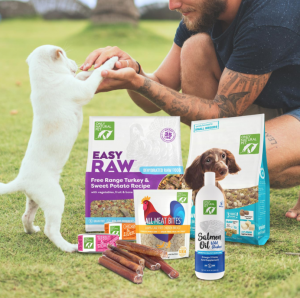 Only Natural Pet is a brand that looks to be eco-friendly and sustainable when it comes to pet products for your dog or cat. Only Natural Pet offers a variety of natural foods, health & wellness products, and flea & tick control for either your cat and dog. One of their "greener" products is their sustainably made plush meds comprised of 100% non-toxic hemp fibers. These beds, as well as other products, are made carbon neutral in an attempt to better our environment. eco-friendly hemp pet products (really wants to promote the hemp beds)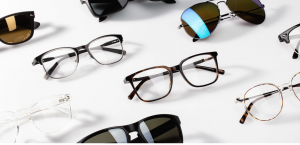 Revant Optics saw a problem and wanted to solve it. Many eyewear brands avoid services to replace broken lenses because they're banking on consumers to buy new frames as well. Naturally, this creates waste as a perfectly good pair of frames will be thrown away. Revant offers customers simple options to easily replace a broken lens rather than tossing out both the broken lens and the perfectly fine frames.
Revant Optics also does its part to operate in a sustainable manner. They practice a low-waste manufacturing process and recycle any excess plastics, which typically find a "new life" as a phone case, toy, playground equipment, or a tennis ball. Revant Optics carries popular and well-known brands such as Oakley, Adidas, Nike, Prada, and Ray-Bans so they will definitely have the look you're looking for.

Earth Class Mail helps manage your postal mail. Instead of you having to hassle with paper mail, Earth Class Mail will organize, digitize, and recycle your mail so you don't have to. Additionally, Earth Class Mail will know to deposit your checks online and safely destroy physical copies and will keep digital copies that you will need. Earth Class Mail offers a way to go paperless even if those around you are not. Earth Class Mail can also link your data automatically to any cloud storage provider or proprietary systems such as dropbox, Google Drive, quickbooks, and more.