Some links on this page are monetized by affiliate programs - see disclosure for details.
Knowing what we put on our bodies is important. Likewise, knowing where these products come from is equally valuable to us consumers. In 2021, we should be mindful and aware of what we use on our bodies as well as where and how these products came to be. The term "clean beauty" comes with a lot of other buzzwords like green, organic, sustainable, cruelty-free, non-toxic—but what does it all mean? Clean beauty products aim to do better than other beauty products in the industry that choose expedient ways to create, test, package and sell their products. Overall, clean beauty implies a beauty product that does its part to be safe for both you and the environment.
What does clean beauty mean?
There isn't a single definition for Clean Beauty. Simply put, Clean Beauty is a movement in the beauty industry aiming to be conscious of the planet and its people's health. A clean product means there are no toxins harmful to humans. Similar to eating, people avoid processed foods that are loaded with preservatives like that of a fast-food chain. If we're mindful enough to avoid putting bad things into our bodies, then the same should be considered when putting things on our bodies. Some of the recurring words associated with Clean Beauty are green, sustainable, cruelty-free, and non-toxic. Here's a breakdown of what each of those terms means:
Green
This term implies that the production life of a product does not negatively impact the environment. An example of this would be using recyclable material for the packaging or maybe that same packaging is biodegradable. It's important to note that this term can be used loosely by companies. Although one aspect of their production may be "green," other steps in the process may not be friendly for the environment.
Sustainable
Sustainability is similar to "going green." Having a sustainable clean beauty product implies that it does not leave an impact on the environment. Consider the life cycle of a beauty product. It gets made from either raw resources or synthetically in a lab. Then, it gets packaged and shipped to retail stores, which will eventually end up on you and then washed off down the drain while the packaging goes on the trash. It's important that this process is not harmful to the environment as it should be ethical in both its sourcing and production. Ideally, the packaging is either biodegradable or recyclable and the product itself is safe to be washed down the drain as it will come into contact with both our water and environment. 
Cruelty-Free
A clean beauty product that is cruelty-free means that the product was never tested on nor derived from animals at the cost of their well-being. Overall, the product should be ethical in its production similar to the concept of sustainability. Not to be confused with being "vegan-friendly" because a product can be vegan and not necessarily cruelty-free. Likewise, a product can be cruelty-free and not be a vegan product. 
Non-toxic
Technically, anything consumed in high dosage can be considered toxic (even water and oxygen). In the context of clean beauty, non-toxic insinuates a product does not contain any harmful ingredients that can damage our bodies based on the use and amount being used in said product. These products being non-toxic have to be vetted through 3rd party agencies that regulate and monitor the manufacturing of beauty products within the industry. 
What types of clean beauty products are there? 
There's a lot to choose from, which is why we took the time to make this list. The major groups associated with Clean Beauty are skincare, makeup, haircare, and body care. Within these groups, there are products you're probably already familiar with: lotions, shampoo, conditioner, foundation, mascara, exfoliators, and more. 
What are the benefits of Clean beauty?
Clean beauty prioritizes the safety of its consumers meaning that the ingredients are safe to use whether it be natural or synthetic. This will lower your risk of any health concerns such as breaking out, irritated or damaged skin, and the risk of cancer—some beauty products are known to contain carcinogens. Aside from the absence of potential toxins, the active ingredients in clean beauty products can enhance your well-being. Aside from feeling good based on looking good, clean beauty products can create healthy skin, which leads to a healthier immune system. Again, looking good makes you feel good as there's a correlation between skin health and mental health. 
Top 10 Best Clean Beauty Skincare Brands 
Darci, Stacy, Sheilagh, and Nicole are four lovely moms who noticed that most skincare products on the market are designed for women, so they came together and founded Stryke Club. The brand aims to bring effective products that target men's skincare needs. Besides, Stryke Club is one of the few clean beauty skincare brands available on the market today. It formulates its products without the use of paragons, sulfates, and phthalates, which are known to over-dry the skin and may cause irritation and rashes for people with sensitive skin. They are also cruelty free, meaning that the products are not tested on animals. Stryke Club's skincare products have powerful
ingredients that are safe, healthy, clean, and effective.
Mediheal is a Korean brand founded in 1969 with an original focus on men's hair care and cosmetics. Since then, it has grown greatly in the last 10 years including export to other countries such as the US, Taiwan, Malaysia, Singapore, Australia, and Canada as well as global partnerships with LPGA (Ladies Professional Golf Association) and K-Pop group BTS. Mediheal prides itself in social responsibility as well as touting science-based skincare. As far as clean beauty, Mediheal offers a Tea Tree Biome Cica moisturizer, exfoliator, toner, and cleanser. Mediheal offers each individual or all together as a convenient set.
Both a make-up artist and cosmetic dermatologist founded W3LL PEOPLE. This provided both the credibility, experience, and understanding needed to create and maintain a Clean Beauty brand. Over 35 of their products have been vetted and verified by the Environmental Working Group (EWG), which is an American activist group that specializes in research and advocacy in the areas of agricultural subsidies, toxic chemicals, drinking water pollutants, and corporate accountability. W3ll People focus on using nature-based ingredients such as turmeric, pomegranate, broccoli seed oil, green tea, and more. They also carry a handful of vegan products, which they clearly label. 
Summer Fridays aim for "effortless beauty for modern lives." Founders Marianna and Lauren have been connoisseurs of beauty products for some time and found success after making their first product, Jet Lag Mask, a multi-tasking product for the go. Since then, they have continued their work to produce clean beauty products based on simplicity and accessibility for their customers. Summer Friday offers clean vegan, cruelty-free, and non-toxic skincare in a variety of forms: balms, cleansers, exfoliators, masks, and more.
Versed Skincare boasts a strong clean beauty game. Aside from offering a wide range of clean beauty products, Versed shares their process on sustainability, a guide on how to properly dispose and recycle their beauty products, a glossary of skincare terms, and both a hotline and online chat for any of your beauty care based questions. Another interesting and useful feature on their site is shopping by concerns rather than category. For instance, if you're dealing with dry skin, you know where you can look, which will save you time or maybe help you encounter a new product that you didn't know you were looking for.

Live Botanical's goal is to incorporate both beauty and nature into your daily skincare routine. Most of their products derive from fresh herbs as opposed to pre-dried herbs. Albeit expensive, it is to ensure the quality and high standards of their products. Similarly, any used ingredients like oils, butter, and waxes are GMO-free and unrefined. Additionally, Live Botanical opts for organic products. Those that do not still follow organic guidelines or are ethically harvested following the parameters of United Plant Savers. Live Botanical carries skincare products as well as bath, body, and apothecary products.
Indie Lee skincare, founded by Indie Lee, was founded after being diagnosed with a life-threatening brain tumor. After learning that it may have been derived from skincare products, Indie Lee made it her mission to create her own product as well as educate and empower others on how to live their healthiest life. Indie Lee offers a huge catalog of products such as cleansers, toners & mists, peels, serums, moisturizers, masks, and more. Also, the ingredients in these products come from a plethora of natural sources, which are all listed on their website. 
Inspired by their Grandmother's story at sea, OSEA utilizes marine-based ingredients for their products. With an emphasis on seaweed, OSEA has been making quality, sustainable, vegan, and gluten-free products since 1996. OSEA blends wild seaweed of Undaria Pinnatifida, Gigartina Skottsbergii, and  Marcocystis Pyrifera with essential oils, which has eliminated their need to use animal-derived resources such as lanolin, beeswax, carmine, and more. Both owners Jenefer and Melissa Palmer are known to actively lobby and campaign for safe skincare. In 2002, OSEA became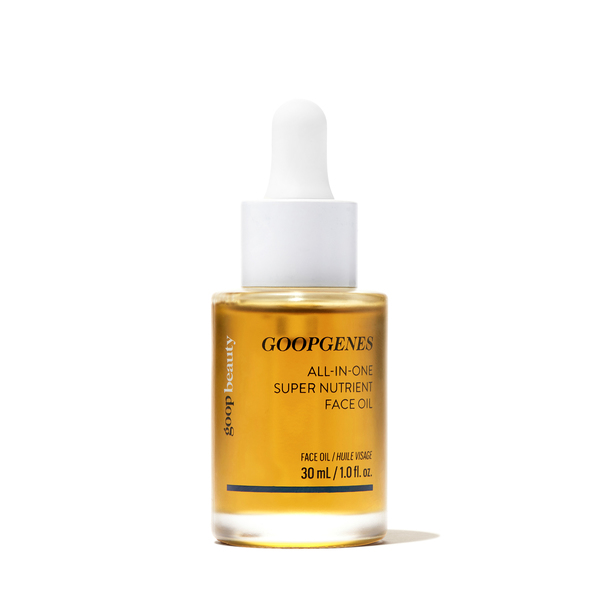 Out of this list, Goop may be the one brand you've already heard of. Founded in 2008, actress Gwyneth Paltrow (the "G" and "P" of Goop) started Goop in her own kitchen. Since then, the clean beauty brand has grown towards worldwide recognition. Goop Beauty aims for beauty, wellness, and fashion while avoiding toxicity. Goop extends its clean beauty products into other avenues such as traveling, cooking, and listening to a Goop podcast. 
Founded in California, Karen Behnke took an interest in personal care products as she went through her first pregnancy at the age of 40. Natural hormonal changes began to affect her skin, which motivated her to seek out healthy skincare solutions that would be safe for both her and her unborn child. Juice Beauty was officially founded in 2005 and grew with the research and collaboration with PhD chemists, physicians, and microbiologists. Juice Beauty places an emphasis on antioxidant and vitamin-rich botanical juice bases as opposed to other common beauty care products such as petroleum or water.
Soko Glam defines clean beauty as "a trend suitable for your lifestyle." Soko Glam's products are free of potentially harmful ingredients such as artificial coloring, artificial fragrances, parabens, and sulfates. The latter two on that list, parabens and sulfates, are known ingredients in certain clean beauty products. Paraben is a preservative that helps prevent the growth of mold on the product, but paraben may have a link with breast cancer according to a 2004 study by the University of Reading. As for sulfates, they help create the foam and bubbly action of beauty products, but they also can cause negative skin sensitivity and irritation. Luckily, Soko avoids both of these ingredients.