Some links on this page are monetized by affiliate programs - see disclosure for details.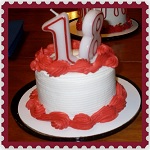 An 18th birthday is a huge milestone for any young man or woman. Once a person turns 18, he or she is legally considered an adult. They can vote in elections, go to 18-and-over clubs, and in many cases, are preparing to get a job or attend college. It's an exciting time in life, and this is why many parents, family members, and friends get together for a party celebrating this milestone birthday.
Whether you're throwing a party for the young person in your life or you're attending one for a friend or loved one, it's important that you pick the perfect gift for the occasion. Shopping for an 18-year old can be quite tricky, as many gifts are either too childish or too grown. You don't want to show up with a toy or a leather briefcase or anything else that's not age-appropriate. By keeping the person's interests in mind, as well as scoping out the latest and greatest gifts, you'll be sure to give them a gift that they'll love to celebrate this momentous occasion.
What Makes A Great 18th Birthday Gift?
There is not just one great birthday gift. What one person may love is something that another may not want at all, which is why it is important to shop specifically for the birthday boy or girl, not just make a purchase based on the general likes of this age group. A great birthday gift is one that is well-thought out, within your own budget, and may even hold sentimental value.
While shopping, think about your relationship with the recipient. If you're very close, make sure that you get a gift that reflects how well you know them and how much you care. If you're only acquaintances, pick a nice gift that most people their age would enjoy. But if you're really stuck on what to purchase, a gift card is always a great gift idea. When picking the ideal gift for an 18-year old, consider the following points.
Sentimental value
For your child, a close friend, or a beloved relative, consider purchasing a gift that they will treasure for a lifetime. This could be a personalized piece of jewelry, an engraved jewelry box, or even a photo frame or album with pictures that lets them relive some of your best memories together. You don't have to spend a lot of money, although you certainly can if you so choose. Just make sure that whatever you select is meaningful to you and the recipient.
Usefulness
The 18-year old in your life will soon be on new adventures, from attending college to going to job interviews. In most cases, these young adults will be venturing out into the world for the first time alone. Those who are just starting out may not have the money to buy some of the more expensive yet useful things they may need while out on their own. Something useful for their dorm room or a mobile electronic device for communicating while away at college are useful gifts that most 18-year olds will appreciate.
A reflection of their personality
Show how much you know the recipient by purchasing them a gift that shows off their style. Are they a music junkie? Surprise them with an MP3 player or a gift card for music purchases. For teenagers who have great fashion sense, consider a hat or sunglasses for a male, and a scarf, jewelry, or trendy shoes for a female.
Think outside of the box
A gift doesn't necessarily have to be a wrapped box that you present on the recipient's birthday. A concert or short trip together or even a dinner at their favorite restaurant (your treat) all make great gifts. Consider their interests and do something fun with them. Even if you don't have a lot of money, there are a lot of budget-friendly options available. You can even purchase them something they would never think to buy themselves, like a day at the spa for ultimate relaxation or private flying lessons that let them see the world like they never have before.
Types of Gifts To Consider
Electronics
We live in an age where technology reigns, and most 18-year olds are well-versed with the latest technological gadgets. Laptops and cell phones are a bit expensive, but they're great gift ideas for kids who will be going away to college and need to communicate with their family. A nice flat-panel TV for a bedroom or dorm room is also a great gift idea. If they already have a TV, help them save money on a cable subscription by presenting them with a streaming video device that hooks up in minutes and provides them with the latest movies and TV shows.
Jewelry
Jewelry is a great idea for 18-year old girls. At this age, most girls just have a jewelry box filled with inexpensive costume jewelry. Present her with a beautiful, classic piece that she can wear through the years, such as a pearl necklace or diamond stud earrings. For guys, a great watch that matches their personal style is a good option. Choose a water-resistant sports watch for the teen who's always outdoors. For the aspiring businessman, choose a classic stainless watch from a top watch designer like Seiko or Citizen.
Musical gifts
Most teenagers love tuning out the world and listening to some good music. An MP3 player allows them to carry around their music anywhere they go. If they already have an MP3 player, a great pair of sound-reducing headphones lets them listen to music and block outside noises while they're cramming for exams.
Outdoor gifts
If the teen in your life loves the great outdoors, consider gear that they can use on their next adventure. From a high-quality backpack used during hiking to new running shoes to a great bicycle they can use for exercise and to jet around campus, there are lots of possibilities in all price ranges for the outdoorsy teen.
How To Choose a Gift They'll Love
The most important step to choosing an 18th birthday gift that's sure to be a hit is to consider the recipient's interests and personality. This not only shows that you know the person well, but it also gives them something that you know they'll use. For sporty teens, a new soccer ball, tennis racquet, or baseball glove is a good choice. If they love singing or performing, a high-quality USB microphone that works with their laptop, a new guitar, or another instrument is a great choice.
Outdoor-types will enjoy tents, backpacks, hiking boots, or fishing poles. Techies may enjoy receiving computers, tablets, or other electronics. For a scholarly student, a collection from their favorite writer or an e-reader makes a thoughtful and useful gift.
Gifts You Might Want To Avoid
Many of the benefits afforded an 18-year-old are a bit, well, weird. Legally, 18-year-olds are adults, which means they can buy tobacco products, buy lottery tickets, get a tattoo and enroll in the armed forces. None of those lend themselves to particularly great gifts.
In most cases, giving cigarettes or lottery tickets as a gift is a bad idea, even as a joke. You probably want to avoid giving tattoo parlor gift certificates as well, unless you're the parent or know the recipient's parents will approve.
Also, make sure the gift is family friendly. Many 18-year-olds still live at home with their families. While a gift with some risqué humor can be okay depending on the situation, avoid anything too outrageous.
Here's 10 Gift Ideas The 18 Year Old In Your Life Will Love

The Kindle Fire is a best-selling e-reader that's perfect for reading the latest bestseller or even looking over a textbook. This edition comes with a stunning, crystal-clear HD display, rear and front-facing cameras, Internet browser, and millions of movies, TV shows, songs, books, and apps that can be downloaded directly from Amazon.
It's the perfect tool for reading, enjoying music, playing games, and communicating with friends and family through apps and social media.

Your teen can block out outside noise and pump up the volume with these great headphones, created by Dr. Dre. These can be used for killer sound with an MP3 player, tablet, laptop, or even a cell phone – you can take calls while you're listening to your favorite music.
Pick the recipient's favorite color from choices like Red, Pink, Hunter Green, and Black. These headphones are comfortable, cool, and built for ultimate performance and durability.

Welcome the special girl in your life to adulthood with a high-quality designer bag. The Michael Kors Signature Tote is roomy enough for a cell phone, tablet, wallet, and her daily necessities, and it's stylish, as well.
Classic colors like Brown, White/Navy, and Vanilla will keep her carrying her belongings in style from season to season.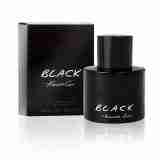 When a teenager becomes a man, it's time for him to ditch the overwhelming body sprays and try a classy and elegant cologne.
Kenneth Cole Black is a great choice that takes him from class to a job interview to a night out with friends.

From relaxing after a hard week of midterms to going for a daily jog, this iPod is small and portable enough to go anywhere. With a price tag well under $100 for a 2GB model, the 18-year old in your life can have hundreds of songs available with the push of a button.
The iPod Shuffle is available in a rainbow of different colors.

This great watch has a sporty design that is ready for any adventure that a young man is planning. This classic watch is shock-resistant, water-resistant, and has an easy-to-read LCD display that has features including moon and tide graphs, a world clock, and a backlight.
This model is designed for a man, but ladies watches are available, as well.

Watch a young lady's eyes light up in amazement when she receives her first pair of diamond studs. These beautiful studs are made with conflict-free diamonds, are K/L color and I1/I2 clarity, and boast a dainty size and an affordable price tag.
If you have a larger budget, you can opt for better color and clarity, or you can select a larger pair depending upon the tastes of the recipient.

For the college-bound teen, this shower tote is a great addition to any dorm room. The mesh design allows it to drain easily if it goes in the shower, and no metal parts means no rust. It's perfectly portable, lightweight, and carries a variety of bathroom accessories. It is ideal for college showers, gym locker rooms, camping, and vacations. Make it extra special by loading it with their favorite body and hygiene items like shampoo, soap, toothbrushes, toothpaste, and deodorant.
This is a very useful gift that is also extremely affordable for those on a budget.

Make sure your friend or loved one always has the best media on-hand with this small, lightweight streaming media player. Connect it to a laptop, tablet, smartphone, or TV for streaming audio, video, and photos. They can access all of the most popular streaming apps like Pandora, Hulu, Netflix, and so much more, all at a price that's easy on your wallet.
This is ultra-portable, so it can be used just about anywhere for premium viewing options 24 hours a day.

This is the perfect gift for any 18-year old. Whether they are going to college or staying at home, this laptop is great for communicating with friends and family all around the world. It is also great for doing research and college courses, listening to music, or just watching videos, TV shows, and movies.
This affordable laptop is equipped with an 11.6-inch touchscreen, A speedy Intel Celeron processor, a built-in webcam, and so much more. It is the ultimate gift for anyone celebrating their first birthday as an adult.
Conclusion
An 18th birthday is an occasion that many people will never forget. While gifts aren't everything, it's always a nice gesture to provide the birthday boy or girl with a thoughtful gift. You don't have to spend a fortune to get a great gift that the recipient will love.
Instead, focus less on your budget and more on choosing a gift that reflects their true personality and interests. You'll make this milestone birthday even more special with a gift that the celebrant can enjoy for years to come. With the best 18th birthday gift, number 18 will be the happiest one yet.