Some links on this page are monetized by affiliate programs - see disclosure for details.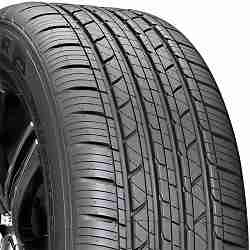 Tires are one of the most important components of your car. Aside from being necessary if you plan to actually drive anywhere, they also greatly affect a car's handling and how safe you'll be in less-than-perfect driving conditions. There are certain car components and accessories for which you can usually get away with simply buying whatever is on sale, but the tires are definitely one of those areas where extra research time and expense are well worth it.
This guide was designed to help you with that research. We'll cover the important considerations when buying an all-season tire, then give you our recommendations for the best budget option, the best all-around value and quality tires on the market.
Comparison: The Top Rated All-Season Tires of 2020

Our All-Season Tire Reviews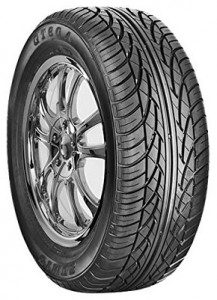 The Sumic GTA is a very solid choice, especially for the asking price. You get a good value in overall mileage and they're an especially good choice for conditions that are frequently wet, but don't often get cold enough to turn to snow and ice.
Pros:
Excellent water displacement
Designed to distribute wear evenly
Smooth ride
Cons:
Not the best for ice and snow
Lower tread wear rating than the other models
---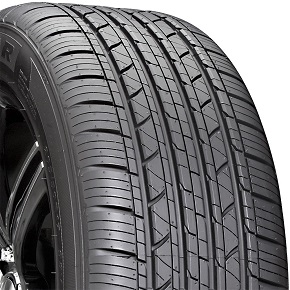 The Milestar MS932 is our pick for overall punch for your money. They outperform the Sumic tires on most counts, as well as most of the rest of the field in their price range. They're also a great value in terms of overall life span.
Pros:
Very long warranty distance
Extremely quiet
Great performance in water
Cons:
Balancing them properly is an absolute must with some vehicle types
---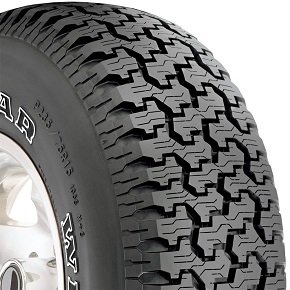 The Goodyear Wranglers are the priciest of the group, but also our top overall pick. The price is still very good compared to comparable tires from other manufacturers and they offer excellent performance for the money.
Pros:
Best performance of the group under all circumstances
Good warranty protection from Goodyear
Cons:
May be a little noisier than the other tire types
---
Guide to Shopping for the Best All-Season Tires
The best all-season tire is the one you use in just about every condition except for winter storms (In this case, you are best accommodated by tire chains). If you live in a more mild climate where you don't get snow and don't get much ice, you might leave your all-season tires on all year long. They're usually the stock type of tire that a new car comes equipped with.
That doesn't mean that all-season tires can't be used in snow and ice. In fact, one of the selling points we'll look at is how well they perform in wet and snowy conditions. Good all-season tires should be able to handle the occasional bout of snow and ice, but if you live in an area where it's fairly certain you'll get plenty of frozen conditions all winter, it's better to switch to a winter tire for those months.
What are the different types?
Standard all-season tires will fit most vehicles, but if you're interested, there are a couple of upgrades.
Performance all-season tires
These are usually rated "H" or "V", which indicates the top speed they can safely be operated at. "H" is up to 130 MPH, while "V" is up to 149 MPH. They obviously won't be pushed to those limits by most drivers, but performance tires also usually have better grip and provide better handling than standard tires at the expense of tread life.
Ultra-high performance all-season tires
These tires are intended almost exclusively for high-end sports cars. They're the best available for grip and handling in both wet and dry conditions, but they're also usually weaker in snow and ice than regular all-season tires.
What are the advantages of owning All-Season Tires?
If you own a car, truck or SUV, you're pretty much required to own a set of these. If you live in a desert climate that's very dry and warm all year long, you might want to leave summer tires on your vehicle instead, which have specialized tread patterns to optimize dry pavement grip at the expense of responsiveness in any kind of wet condition. But for the warm months in the rest of the world, you're likely going to want all-season tires.
If you live in a very cold climate, is it worth switching between all-season and winter tires as the snow comes and goes? Unless the snow and ice is constant, it's probably going to be economical to switch back to your all-season tires when the winters aren't absolutely necessary. All-season tires are designed to have more even tread wear and last longer, and they can really extend the time needed between replacements of pricier winter tires.
What are the Signs I Need New Tires?
Tires inevitably wear down. If your tires become too worn, you won't be safe behind the wheel. Not all signs of wear are obvious. Here's what to look for:
First, check the wear on the tires. It should never fall below 1/16 of an inch. If you don't have a tire gauge handy, stick a penny (head-down) in the tread. If you can see all of Honest Abe's head, it's time to get new tires.
Aside from tread issues, pay attention to any unusual or prolonged vibration when driving. It could be an issue with the tire, the alignment or even the brakes. Try to pinpoint the location of the noise and visit a mechanic as soon as you can.
Who are the contenders for Best on the Market?
Sumic's tires are manufactured in Japan by Sumimoto Rubber Industries, and products coming from that plant generally enjoy a very good reputation for durability and quality. Though these tires are priced for the budget market, the quality is better than some that are higher-priced.
Like the Sumic tires, the Milestar MS932 tires are punching above their weight class in terms of price. They only cost a bit more than Sumic tires, yet they're comparable to much higher-end tires.
Just about everyone who takes these tires out for a spin raves about them. The snow performance is particularly well-loved, yet the price is still lower than most of the tires at the top of the all-season market.
Consider before Buying
Your biggest concerns with all-season tires will be how they perform in the most adverse conditions — snow, rain and ice. The ability to accelerate and brake quickly is important as well as general handling and traction on rough roads. Road noise is also an important consideration, as the more a tire is optimized for snow and ice the louder it usually is. Finally, how long can you expect the tread to last before the tires have to be replaced?
Handling
The vehicle should feel responsive and easy to control under all conditions. There should also be good grip when things get wet and icy, and you shouldn't feel like you're constantly battling to keep the vehicle under control.
Acceleration and Braking
They'll naturally lag behind winter tires in snow and summer tires on dry pavement, of course, but all-season tires still shouldn't take too long to accelerate. And it's even more important that they not take too long to brake.
Road Noise
Winter tire users will be familiar with the almost airplane-like noise they can make when the rubber meets the road. That's due to their aggressive tread pattern. Unfortunately, usually the better the traction on slippery surfaces, the more noise you have to deal with. All-season tires should be balanced so that they still have acceptable grip in wet conditions but don't rough up your eardrums.
Tread Life
This one's simple — the longer the better. Better tread and more even wear means you have to spend money less often in replacing your tires. The tire warranty generally specifies exactly how long they're expected to last. Keeping on top of regular rotations can extend the tire life past the warranty rating.
Handling
Sumic GT-A
The 4-rib tire pattern of the Sumic is designed to provide extended lateral grooves around the circumference of the tire for better performance on wet roads and in light snow. The center channel is also designed to displace water. The symmetrical design of the tire pattern helps to improve stability and overall smoothness of the ride. High rigidity also helps the handling at higher speeds.
Milestar MS932 Sport
The wide circumferential ribs on these tires are designed to improve lateral grip and stability. The water-evacuating groove design is specifically purposed to prevent hydroplaning. Circumferential channels also improve stability and ride smoothness. The only potential issue with these tires is that if they aren't balanced properly, flat spots may develop after the car has been sitting overnight or for a similarly long period.
Goodyear Wrangler
The large tread block design provides superior handling and stability. Grip is OK on ice, but not outstanding. Outside of the worst of winter conditions, however, these tires perform like a champ with superior traction and corner handling.
Acceleration and Braking
Sumic GT-A
These tires perform fairly well in all conditions, but particularly on wet pavement thanks to the design emphasis on water displacement. You can expect very good performance in rain, but a little more difficulty when the snow and ice gets thick.
Milestar MS932 Sport
As with the Sumic tires, the design emphasizes water displacement, but to a lesser degree. They're a little better on ice and about the same in warm and wet conditions. You can expect slightly better acceleration in all conditions.
Goodyear Wrangler
Despite not really being optimized for ice and snow, these tires edged out the others in all-around performance in all conditions. Stopping on ice and snow was a little iffy in some tests, but that's to be expected to some degree with any all-season tire.
Road Noise
Sumic GT-A
Noise is reduced by the tread block sipping, which also helps to smooth out bumpy rides. The amount of noise may vary a bit depending on the tire size, but in general these are very quiet tires.
Milestar MS932 Sport
These tires are exceptionally quiet considering the wet grip they give. The only potenbesttial issue is that several tests have reported minor vibrations in the steering wheel with these tires installed, but this appears to be limited to certain types of cars as most tests did not experience this problem.
Goodyear Wrangler
Wrangler tires have typically been known to be a little noisy since Goodyear emphasizes the ability to go off-road with them, but the recent models have improved on this with their tread patterns. Some models and conditions may still be a little noisier than the other brands, but not to unacceptable levels, especially considering the superior handling you get.
Tread Life
Sumic GT-A
The symmetrical pattern on these tires not only helps with stability, but also helps to evenly distribute wear. They're rated for 45,000 miles.
Milestar MS932 Sport
The Milestar tires are excellent on this count for this price range, rated for 50,000 miles. The tires have both angled and longitudinal siping for extended tread life.
Goodyear Wrangler
This tire is unusual in that the warranty doesn't guarantee a specific mileage. They're 300 tread-wear rated, however, which usually means at least 30,000 miles with normal use. Though there isn't a mileage guarantee, Goodyear does guarantee these tires against any problems for the first 2/32″ of usable tread or 12 months from date of purchase, whichever comes first.
All in All
None of the tires we've listed here are a bad choice, but it's important to think about what your personal driving conditions are going to be like before making a choice. Price is also a factor, though not a huge one between these three tire types.
Depending on the size, there's only about a $10 to $20 difference per tire between each model. Given that, we have to give the overall nod to the Goodyear Wranglers. For a bit more money per set more than the budget Sumic tires, you can be assured of great traction and braking in whatever conditions you're up against as well as backing from a solid Goodyear warranty.