Some links on this page are monetized by affiliate programs - see disclosure for details.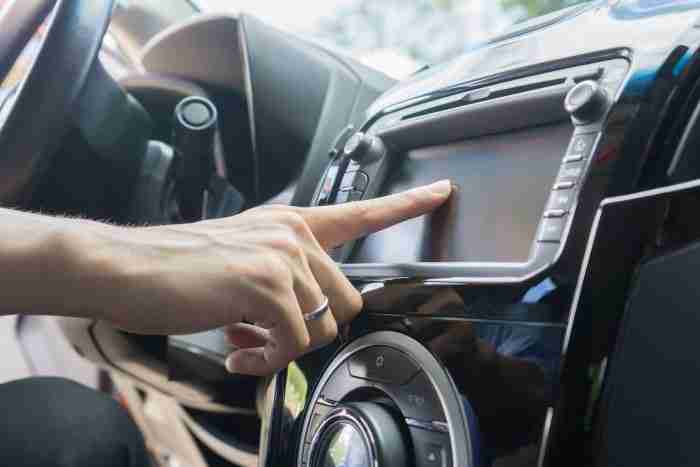 Having an entertainment unit in your car is a top priority for most people. An upgraded stereo receiver is an excellent opportunity to update your car entertainment system and improve the appearance of your dashboard.
However, most people have no idea of what to look in a stereo unit or the difference between Single DIN head units and Double DIN head units. Understanding the disparities will help you make an educated decision when purchasing a stereo unit.
What Traits Should You Look For in a Car Stereo?
Deciding on a car stereo is as essential as buying other car accessories. Here are some traits to look or in a car stereo.
Radio Options
While most car stereo receivers have inbuilt AM/FM radio, modern stereo systems now provide satellite radio and HD radio. HD radio improves the audio quality of local stations while satellite radio allows you to listen to your favorite stations no matter your location.
Smartphone Integration
Smartphones have become an integral part of our lifestyle. Having a stereo receiver that connects to other devices like Bluetooth will come in handy. Moreover, you can stream music through apps like iHeart Radio, Pandora, and Spotify.
Audio Sources
You have the option of choosing between an A/V receiver and a traditional CD player. The best part is that you can get a receiver that has an auxiliary input and a USB port.
Expandability
You need to decide on how versatile you want your car stereo to be. Choose a unit that provides different connections to other sources if you're looking for an expandable radio.
Even with single din stereos, you can make it multifunctional if it has expandable inputs. Some of the features that determine expandability include rear camera input, audio/video inputs and outputs, and microphone inputs.
Power Ratings
It's essential to look at the technical specifications of the stereo which will give you an idea of what performance to expect. Check the max power output that the stereo can produce within a short time. The RMS power output is another valuable factor to evaluate before picking a stereo.
The Design
Aesthetics are a critical aspect if you need something that is appealing and sleek. Find a style that complements the interior of your car. Some designs allow for additional space which acts as storage.
The display also determines the design of the stereo. Expensive stereos have advanced displays with an LED pixel count and the ability to adjust the color and brightness depending on your preferences.
The Differences between Single DIN vs. Double DIN
DIN stands for Deutsches Institut fur Normung. The phrase lists internationally recognized technical standards. It originated from German, and automakers and car stereo manufacturers have since used it. The International Standards Organization adopted it as ISO 7736.
Also, head units under DIN are sometimes known as DIN car stereos because the organization was the first to create these standards.
There are cars have one DIN head unit, and the others have two DIN units. The two differ in factors like:
Features
The double DIN have more features, unlike its single counterpart. With the 2 DIN head, you enjoy a large touchscreen which makes it convenient and easy to navigate, but the single DIN head has more practical features that are also functional.
Double DINS have extra space for CD players and come with a better amplifier.
Some of the features on a double DIN unit include:
Extra storage space
Advanced connectivity
Easier controls
An HD video screen
Size
Single DIN head measures 7×2 inches and is less tall than the double DIN. However, the 2 DIN head measures 7×4 inches and is twice as tall as the single DIN.
Usability
Usability in both DIN is one of the significant differences. Double DIN has lots of smart features including phone app integration and camera options; this provides an excellent user experience.
The single DIN has an easy to use control panel with a clean interface, but it has limited user experience.
Choosing a stereo system comes down to personal preference. Find a stereo that fits your dashboard. Also, you need to have it pre-wired to avoid future problems.
Which One is Better?
It's critical to note that the single DIN is not substandard as compared to the double DIN.
While a single DIN may not have all the features like navigation features and touch screens, it's cheaper and has the same audio quality as its counterpart. Double DIN has more features and an easy interface which allows you to switch things up without much fiddling. However, double DIN stereos are rare and have a detachable face. Talk to a fit guide to get the right stereo.