Some links on this page are monetized by affiliate programs - see disclosure for details.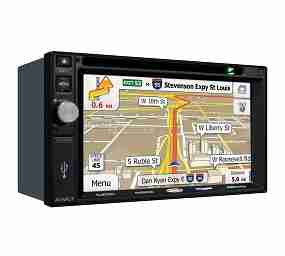 Upgrading a car's head unit is one of the most important steps to improving its audio system and overall functionality. The primary purpose of a head unit is to provide the interface for the audio system. Aftermarket devices also improve the amount of power available to speakers, how much control one has over their equalization, and what inputs are available to the car as a whole.
On top of general functions, an upgraded head unit can provide new uses for smartphones. Hands-free communication? Check. GPS navigation? Check. This guide will detail the general uses and additional conveniences of our three top options.
The Top 10 Best Double DIN Head Units in 2019

Start Here: Double DIN Head Unit Reviews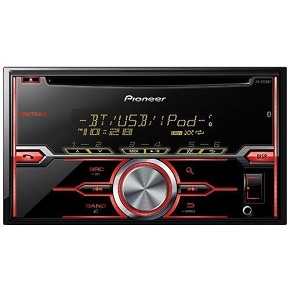 The FHX-720BT comes with enough basic functions and extra features to justify a spot at a higher price point, but its rather standard design keeps it from really feeling like a true upgrade. Something can be said for how familiar the head seems, but inadequacies in its button placement and the dimness of its screen make it a little inconvenient to use. Still, once one gets accustomed to its flaws, the FHX performs wonderfully and noticeably improves audio quality.
Pros:
Good power handling
Plenty of features
Familiar design
Cons:
Dim screen
Certain features are confusing to operate
---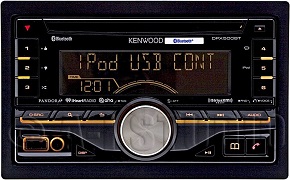 The DPX skips over more modern features and delivers the overall audio capabilities of more expensive units for a substantially lower price. In terms of sound, it delivers like no other in its range. However, these benefits are substituted for many other flaws. The DPX enforces a reliance on wires to communicate with devices, and even when plugged in, integrates superficially at best. There are no additional convenience tools, only pure sound. It is exactly what an audiophile is looking for, but the opposite for many others.
Pros:
High power
Big expandability
Simple interface
Cons:
No extra features
Relies on analog inputs
---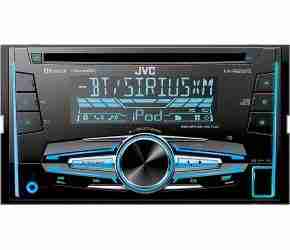 By tactfully balancing features and practicality, the KW-R920BTS stands out as a useful, intuitive, and overall enjoyable head unit that doesn't forget its primary purpose. It contributes nicely to an enhanced sound first and spends the rest of its time managing calls, accessing streaming devices, and taking commands. Its design is striking without begging for attention. Its most important features are easy to understand at first glance.
Like most new tech, the KW-R920BTS has a reasonable learning curve, but JVC doesn't over-complicate things in the head's presentation. It is a bold device, but one that is tempered by the manufacturer's near hundred years of experience with audio technology.
Pros:
Reliable power handling
Useful features
Clearest audio quality
Cons:
Sunlight can obscure screen text
---
Car Head Unit Smart Shoppers Guide
Head units are the devices in the center consoles of cars that are generally used to control stereo volume. They come in two sizes: single and double. A double DIN head is noticeably taller than the former, at roughly two inches long. They may occupy more space, but their greater size allows them room for more features.
The core purpose of a head unit is to supply power to speakers and control volume and balance. But through Bluetooth technology and various inputs, they can stream music and manage phone calls. Now they even interface with navigation applications like Google Maps.
What Are the Advantages of Upgrading a Head Unit?
Factory-installed head units are fine as general purpose devices. But with a wide variety of aftermarket units with greater functionality, no one has to settle for "fine". Upgraded head units, along with other devices such as sub woofers and 4 Channel Amps, are instrumental in improving a car's sound system. Plus many offer the chance to incorporate smartphone applications.
Online streaming apps allow people to enjoy the music they want to listen to without paying a premium for satellite radio, or they can just plug in their storage devices and music players for easy listening. Units with hands-free calling capabilities reduce the risk of taking calls while driving. The list of benefits simply goes on and on.
How to Stay Safe When Operating a Double DIN Head Unit
For those who love car audio systems, the head unit is probably the most interesting part of the car. Plus, the more features the unit has, the better. But head units pose certain risks on the road. Here's how to stay safe while still enjoying all the features of your DIN head unit:
First, only make major adjustments when you're parked. Driving down the road is not the place to adjust your bass levels, speaker power levels, and other more intricate details. Stick to the basics like picking songs and adjusting the volume when you're behind the wheel.
Also, familiarize yourself with the layout of your unit. Some of the menus on the high-end models can be extensive. Learn how to navigate your system by memory so you can keep your eyes on the road.
What Are the Contenders for Best Double DIN Head Unit?
Pioneer FHX-720BT: The FHX looks great for its price, with over 210,000 colors and 10 brightness levels to match a car's dashboard display. It can access virtually any kind of media and stream from an iPhone or Android device via Bluetooth. When paired with a phone, it can enable hands-free communication at the push of a button.
Kenwood DPX300U: The DPX features a strong amplifier and plenty of room for expansion. It is a fantastic choice for individuals in the process of upgrading their stereo system, with a number of Bluetooth capabilities to sweeten the deal.
JVC KW-R920BTS: The KW-R920BTS delivers fantastic power and media functionality in one attractive head unit. It features a strong amplifier, plentiful equalization controls, and several analog and Bluetooth inputs for an expanded range of capabilities.
Considerations for Choosing a Head Unit
There is no shortage of DIN head units to choose from, so individuals are best served by finding the one that meets their wants and needs. Being able to play the right media types is a given, but how powerful the amplifier is and how much audio customization is available is equally important. Bluetooth integration can completely change the driving experience for the better with the right set of features.
General Features
A head unit's core schematics and features can be simple or expansive depending on the unit itself. General features include a unit's power output, interface, and customization options. Each individual feature may seem inconsequential alone, but altogether they are very important in determining the overall quality of a head unit, regardless of what else it can do.
Audio Features
Audio focused head units come with a variety of equalizers, retrievers, and controllers to help individuals tailor their stereo system's sound to their precise liking. The availability and efficacy of these features presents a general idea of how much a head unit will contribute to a superior sound.
Compatabilities
All of the head units featured in this guide include Bluetooth capabilities, but not all Bluetooth connections are created equal. A head unit's ability to interact with multiple devices is a good judge of its versatility, and the method with which it interacts is a matter of convenience. For people who are planning to expand their stereo system with additional speakers or a subwoofer, it is also important to consider how many outputs a unit has.
Controls
Even the most feature-laden head unit is useless if its interface is too difficult to use while driving. This section judges how easily one can access and control a system's features without being distracted from the road. Fewer, larger, and multi-purpose buttons and knobs are often easier to access and remember than a series of small, single-purpose tools.
General Features
Pioneer FHX-720BT
The FHX takes on a broad variety of tasks and comes with a good amount of power handling. It maintains 14 watts with a 50-watt peak during heavy use, enough to allow good speakers to perform well. The head blends in nicely with the rest of any car's interior. Its variable color illumination and has a sleek, attention-grabbing design. It plays all kinds of CDs and can access USB storage, so one will never find themselves lacking for options.
Kenwood DPX300U
Kenwood makes its intentions for the DPX very clear from the start, with its 22-watt continuous average power. It is one of the best heads one can use with a set of aftermarket speakers, as the extra power provides a noticeable boost in sound quality. The heads 13-digit variable color display takes care of aesthetics, but otherwise the DPX has no frills and makes no fuss. Its only real focus is on enhancing power and sound quality.
JVC KW-R920BTS
The KW strikes a perfect balance between power and features. It has an impressive 22-watt built-in amplifier, a Bluetooth adapter, adjustable illumination, and a remote control. On the power side, its amplifier is strong enough to give a major boost to a car's stereo system. It blends well with virtually every interior with a variety of coloring options, and is clear, bright, and effective. The KW's USB port is fast and powerful, capable of fully charging a phone while accessing its internal memory for music.
Audio Features
Pioneer FHX-720BT
The FHX's Advanced Sound Retriever actively improves the quality of compressed music files, such as the commonly used MP3. Its 5-band equalizer delivers significant user choice and comes prepared with seven presets for those who enjoy multiple genres of music. Unique to the FHX is Pioneer's MIXTRAX program, which acts as a virtual DJ that smoothes transitions between songs in a playlist through DJ-inspired effects.
Kenwood DPX300U
The DPX is all about audio and delivers with its considerable power, 3-band parametric equalizer with 8 preset curves, and a low-pass filter for subwoofers. The head pairs nicely with any speaker set but is the only choice for people who have already upgraded their car's speakers. It even features a speaker settings function that allows users to set their receiver's output to match the size and type of speakers inside the vehicle.
JVC KW-R920BTS
The JVC KW-R920BTS gives speakers a generous helping of power for good sound, and a 4-channel amplifier to keep its audio balanced. For upgraded systems, the head allows individuals to fine tune their subwoofer levels and a 24-bit digital-to-analog converter manages the data transfer from source to speaker output with impressive clarity. The KW's features are simple but essential to securing a consistent, articulate sound, especially when paired with aftermarket speakers.
Compatabilities
Pioneer FHX-720BT
The FHX supports Bluetooth integration for Android and iPhone devices, and any other media player with basic Bluetooth functions. Hands-Free communication is available for any compatible phone, as is audio streaming. For newer iPhones, Siri can integrate with the FHX for completely hands-free voice dialing. One of the head's best features is its easy synchronization with the Pandora Internet Radio app, which allows users to listen to their personalized stations, create new ones, and even rate songs as they play.
Kenwood DPX300U
The DPX lacks Bluetooth hands-free calling capabilities, but iPhone users can plug in their phones directly to access iHeartRadio and Pandora stations through the head's controls. It has USB inputs for additional storage devices and music players and is compatible with SiriusXM for people who want to get their music the old fashioned way, minus repetitive songs and excessive advertisements. The DPX has 6-channel preamp outputs for front, rear, and sub speakers.
JVC KW-R920BTS
Through Bluetooth, the KW is capable of hands-free calling, music streaming, and controlling certain apps. It can remember up to five devices and keep two phones connected at all times. For voice calling, the KW has an external microphone, and voice dialing can be used for most smartphones. It has full integration with the Pandora app, and can stream music from iHeartRadio, SiriusXM, Last.fm, and others. Generally speaking, if it makes a sound, the KW has a way to make it louder.
Controls
Pioneer FHX-720BT
The FHX has a relatively simple interface and includes a small remote for additional controls. Still, most people will find themselves fiddling more with the buttons and control knob on the head than the remote, which is easy to drop or misplace. The FHX is fairly simple to navigate for basic functions, but accessing other features requires a learning curve. The FHX's dim screen is nearly invisible during the daytime, making these minor annoyances much more significant.
Kenwood DPX300U
The DPX's controls are sleek and simple, primarily because the head itself doesn't do much other than play music. It has all the buttons it needs to control audio, with plenty of size and space so the keys are easy to remember. The head's interface is as streamlined as the device itself, which is to say: very. The DPX ships with a remote to give passengers easy access to the stereo from any seat.
JVC KW-R920BTS
The KW's menu takes a small amount of time for some people to learn, but overall the buttons are very intuitively placed and prominently sized. Its general volume and playback controls are just as easy to find as its menu and higher functions. The head comes with a basic remote that's passenger friendly if nothing else, but the overall presentation of the head requires little more.
All in All
Head units have always been the heart of a car's stereo system. A good head unit can bring even an older car into the world of smartphone integration and intelligent technology. Whether one is shopping for the features or the sound, there are countless options for either and one good champion of both.