Some links on this page are monetized by affiliate programs - see disclosure for details.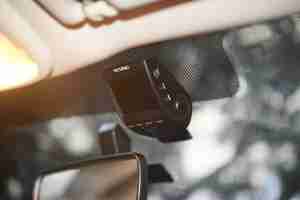 Dash cams first became hugely popular in Russia, where video footage of vehicular accidents trumps witness testimony in court. In Russia and other countries in which scam artists purposefully cause accidents to profit from the insurance payments, dash cams have become essential to car drivers.
Dash cams are valuable additions to your vehicle for multiple reasons. Nowadays, many car owners around the world have invested in dash cams for their vehicles. Whether you are considering purchasing a dash cam as a protective measure, or simply want to document a road trip, we've compiled the best dash cams currently on the market for your convenience.
The table below provides links to the top ten dash cams that we've selected. Most of these dash cams were ranked above four stars by users on Amazon. The price listed is market price, but you can often find these brands on sale or for lower prices online.
Guide: What Is A Dash Cam?
Dash cam is short for "dashboard camera." Dash cams are either attached to a car's dashboard or interior windscreen, via a suction cup mount or dash friction mount, and can even be inconspicuously and directly built into your car's rear mirror. They can be powered by batteries or by the car's own 12-volt switched power system via the cigarette lighter.
The best dash cams offer varying combinations of features: GPS, a wide field of view, recording during the daytime and nighttime, continuous looped recording, recording both at the front and rear of the vehicle, speed limit reminders, collision warnings, and much more. They come in single lens as well as in multiple lenses, and a variety of resolutions, though 1080p has become standard. The numerous features that dash cams can support make finding one that fits your needs easy.
Read the guide: Our picks for top Single Din Head Unit on the market today
What are the advantages of a dash cam?
Nowadays, investing in a dash cam makes sense for multiple reasons. The most common reason for having a dash cam in your car is to have a recorded version of events for the police in case of a driving accident. Perhaps a pedestrian recklessly stepped in front of your car, or a car scraped yours while parking. In such cases, video evidence can help you avoid post-accidental legal issues, insurance fraud, or paying for the work of car vandals.
Especially if drive professionally, dash cams could be valuable to capture questionable incidents and avoid liability. Motorcyclists and cyclists are also slowly investing in dash cams that are battery-powered to protect themselves in case of car accidents.
However, dash cams can also be a great way to record unexpected events, such as seeing an antique Bentley or a meteor strike. Many filmographers now attach dash cams to their vehicles to add an interesting video perspective to their works, as do professional car racers, and everyday people can use dash cams to record road trips and vacations.
What are the different types of dash cams?
Dash cams come in a variety of forms, and offer numerous features. Many devices can be used as dashboard cameras, including smartphones and digital cameras, but purpose-built dash cams are specially made for this purpose. There are three different categories of purpose-built dash cams, which offer a range of features for different budgets.
Basic dash cams
These are the simplest dash cams out there, and are perfect for people on a tight budget. They fulfill what most people buy a dash cam for: to continuously record while a car is on the road, with built-in or removable storage media. Basic dash cams can either be hardwired into your car's electrical system, plugged into the cigarette lighter, or run on a lithium battery. As such, basic dash cams are both convenient and affordable for the everyday person.
Advanced dash cams
A smaller number of dash cams on the market are equipped with advanced features not found in basic dash cams. These include, but are not limited to speedometers and accelerometers, GPS logging, audio recording, and uninterruptable power supply (UPS)
Dual Interior/Exterior dash cams
Dual interior/exterior dash cams actually contain two cameras: one faces outwards through the windshield in front of the vehicle, and the other records events inside the vehicle. Parents of new teenage drivers may wish to install dual dash cams to keep an eye on the quality of their child's driving and whereabouts. This particular usage of dual dash cams have been shown to reduce risky driving behaviors in teens by 70 percent.
Another use for dual dash cams, especially those that have a UPS or do not required power to record, is to catch potential hit and run accidents and theft when your car is parked. Many parking lots don't have clear and comprehensive security footage, so having your own dual dash cam is a good protective measure.
Choosing a Dash Cam
Many buyers are looking for the "best dash cam" out there but are unsure of what things to consider before purchasing one. The best dash cam for you may not be the best dash cam for your neighbor. Given the variety of reasons people use dash cams, finding one that suits your particular needs is more important than finding the absolute best dash cam on the market.
The top three dash cams on the market
Abbreviated as Z3 in the table above, this Z-Edge dash cam has been ranked as the best dash cam by The Wirecutter, a tech website. It offers HD-quality video recording, a range of resolutions, excellent night vision, automatic crash and vibration detection, looped recording (which allows older video to be erased in favor of recording new video), and 32 GB storage. These are only some of the Z3's great features. In addition, the Z3 comes with an 18-month warranty from the seller, and include the dash cam's suction mount, USB cable, and USB car charger.
Abbreviated as G1W-H dash cam in the table above, Black Box' G1W-H model is sleek, affordable, and discreet. The "H" in G1W-H stands for "hidden," which reflects its small, black, sleek design. It offers an ultra-wide 160 angle of view, LED Night Vision, automatic motion detection, a G-sensor (basically an accelerometer), and a swivel-ball suction that lets you to securely mount this dash cam. On top of these features, the G1W-H dash cam is also energy-saving.
Abbreviated as V1 Wide Angle Dashboard Camera in the table above, the Rexing V1 has been rated at 4.4 stars out of 5 by 1799 reviewers on Amazon. It has a 170-degree lens comprised of six layers. In addition, it offers looped recording, G-sensor, HD-resolution, 9 different language systems, and a 128-GB memory card. It is equipped with a UPS battery system, though Rexing advises that it always be connected to external power when possible. Finally, it works in a huge range of temperatures, from -5 to 160 degrees Fahrenheit.
Factors to consider when buying a dash cam
Price
Price is always a factor when you are investing in any new product, including a dash cam. The price ranges of dash cams vary greatly, depending on company and included features. This wide pricing range is beneficial to consumers, who, whether their budget is tight or unlimited, can afford a dash cam of their choosing.
Size
All dash cams are small relative to the size of a car. However, some dash cams are bulky compared to other dash cams on the market. If you have limited car space, or simply don't want a clunky dash cam cluttering your dashboard, opt for a more compact dash cam.
Features
Before buying a dash cam, consider what functions you want it to serve. Do you just need to have video footage while driving, as protection? Consider buying a basic dash cam with moderately high-quality recording. Are you a filmographer who needs high-quality video? Buy an advanced dash cam that will yield pristine video footage. Or do you just need to keep an eye on your teenage driver's whereabouts? Consider a dual interior/exterior dash cam with GPS logging and UPS capability.
Some features that past buyers have found especially important are the resolution of the video footage and GPS capability. Features are an important consideration in picking the model of dash cam you want.
Price
Z-3 Ultra Full HD Car DVR
The Z3 is on the pricier side of dash cams on the market, but it is definitely worth the money.
G1W-H dash cam
The G1W-H is a medium priced dash cam and considered very affordable for buyers on a budget.
V1 Wide Angle Dashboard Camera
The V1 is in the middle price range for dash cams, but is extremely affordable given its quality.
Size
Z-3 Ultra Full HD Car DVR
This model attaches to the inside of your windshield by a suction cup, and is small and inconspicuous.
G1W-H dash cam
Similar to the Z3, the G1W-H also attaches via suction cup, and is slightly bigger than the Z3.
V1 Wide Angle Dashboard Camera
Although the picture of the V1 makes it seem bulky, the V1 can fit inside the palm of your hand, and can be attached via adhesion near the rearview mirror for maximum discreetness.
Features
Z-3 Ultra Full HD Car DVR
Offering more than 8 advanced dash cam features, the Z3 doesn't lack in this department.
G1W-H dash cam
Though it offers slightly fewer features than the Z3, the G1W-H is one of the most bought, suggesting that the features it offers suit many people.
V1 Wide Angle Dashboard Camera
The V1 offers certain features that not all dash cams come with, such as audio recording, and has options for activating GPS and rear camera features separate from the main dash cam unit.
Conclusion: Our Dash Cam Reviews Are In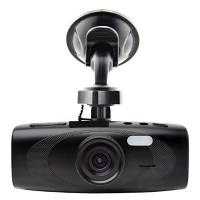 If you're on a budget, the G1W-H is the dash cam for you. With great features at an unbeatable price, the G1W-H is the most economical choice.
Pros:
The video quality is great, even in dim lighting, as is the sound quality.. The camera is small and lightweight.
Cons:
The G1W-H does not have GPS capability, and users have complained that the video recording looping feature is faulty, omitting several seconds of driving footage while the loop is being reset.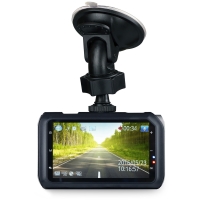 Z-Edge's Z3 is the best dash cam on the market. Although it may cost $199.99, the variety of features and high-quality video makes it worth the money.
Pros:
The video quality is excellent, with easy to use navigation systems and a responsive customer service department.
Cons:
Users have complained that sound quality and nighttime recording are only "okay", and that the instructions to set up the Z3 were vague.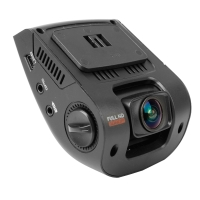 This widely-popular dash cam is the best overall choice on this list.
Pros:
The V1 is discreet, placed just behind the rearview mirror. The mount is secure, video quality is high, and you can take pictures easily with the V1.
Cons:
The V1's battery lasts a very short time, so it must be attached to external power.
The Bottom Line
Dash cams are generally legal. In fact, the video taken by the dash cam can often make the police officer's job easier at the scene of an accident. Be sure that you are not using the dash cam in a way that infringes on others' privacy, such as leaving it recording facing a window of a house. The road is public property, which means that individuals do not have a reasonable expectation of privacy. In addition, if your dash cam records audio as well as video, let your passengers know before beginning the car ride.