Some links on this page are monetized by affiliate programs - see disclosure for details.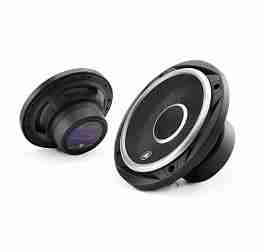 When car manufacturers put together their vehicle's stereo systems, they tend to use the cheapest equipment they can to minimize costs. However, given the sheer amount of time people spend listening to their radios and music players while they commute, these low-quality systems are extremely limited in their capabilities.
In order to really get to enjoy listening to music on the road, the only choice is to upgrade. This guide will detail some of the best 6.5-inch aftermarket speakers available.
Top Rated: The Best 6.5 Inch Car Speakers of 2018

A Guide to 6.5 Inch Car Speakers
What are the different types of car speakers?
Car speakers consist of two components, the speaker itself and its tweeter. The speaker handles most frequency ranges from high to low while the tweeter specifically produces only the high notes in songs. By splitting roles between these two components, aftermarket systems are able to dramatically improve the amount of nuance and precision their sound features. Each of these components may act in unison with each other or be managed by a crossover network to capitalize on their individual strengths.
What are the advantages of upgrading?
Standard manufacturer speakers often produce boxed in sounds and lack bass and impact even at high volumes. They make inefficient use of the power they're given and while they may not always be unpleasant to listen to, they aren't in any way spectacular either. Even the cheapest car stereo upgrades blow stock options away. For people who really want to hear and feel their music the way it was meant to be enjoyed, the only option is buying higher quality speakers.
What are the contenders for best 6.5″ speaker?
The TS-A1675R's sleek black speakers come with a long list of general improvements over manufacturer systems. Its multi-driver system presents mid-range and high notes with great precision, with a matching pair of tweeters adding warmth.
From one of the most trusted names in audio comes the GTO608C. Each speaker has a larger surface area than most of their class, allowing the high-power components to really shine. The GTO's material construction and computer-optimized passive crossover are of the utmost quality and easy to install.
The C2-650X is one of the most finely tuned 6.5″ speakers available. Its rugged construction, incredibly accurate power and output management system, and overall aesthetic brings the quality and nuance of live music to daily commutes. The C2-650X is the best choice for true audiophiles and worth every penny over its long lifespan.
Considerations for choosing the best 6.5 inch car speakers
The biggest immediate advantage aftermarket speakers have over their stock counterparts is power and efficiency. Better technologies allow them to produce more decibels (dB) of sound for every watt used and are able to consistently handle more watts during use. A speaker's material design will also affect sound quality and overall longevity, as will the presence of external crossovers.
Power & Sensitivity
Speakers are rated by their continuous average power, which states how many watts they use during a regular performance. Wattage isn't everything, but the higher a speaker's average power, the more volume it is likely to have. Sensitivity measures how efficiently speakers use power in decibels per watt.
Materials
The materials used for each component of a speaker set has a profound effect on the quality of sound it produces. Woofer cones benefit universally from stiffer materials while tweeters can be mellow or snappy depending on what they are made of.
Frequency Response
From resonant depths to bright highs, audio comes in a broad range of frequencies measured in hertz (Hz). A speaker pair's frequency response gives an estimate of the range of tones it is able to produce. The quantity and quality of a speaker's range is a strong judge of its overall value.
Crossovers
External crossovers are included with some speakers to manage which notes go to the woofer, and which go to the tweeter. A clear division of roles brings out the best in both components and makes for more efficient and effective power use.
Power & Sensitivity
Pioneer TS-A1675R
The TS-A1675R handles 5-50 watts on a consistent basis and produces 90 dB per watt. It sounds good when paired with a factory stereo, and even better when powered by an upgraded receiver or amplifier. In terms of power and volume alone, the TS-A1675R delivers much more than a factory speaker set. Unfortunately, most of the speaker set's true capabilities can only be unlocked with additional upgrades.
JBL GTO608C
The GTO consistently handles a stunning 80 watts, which delivers a long volume range for heavy listening. In terms of efficiency, the speakers are wired for 2-ohm impedance, meaning the GTO faces little resistance within an alternating circuit. Low resistance allows the speakers and tweeters to perform at a high level of efficient power, whether it is paired with a factory receiver or not. Its 92 dB sensitivity makes effective use of every watt it is given.
JL Audio C2-650X Evolution
The C2-650X can be graceful or utterly savage with its 15-100 watts continuous power capacity and 91 dB sensitivity. It peaks at an impressive 225 watts when pushed to its absolute limit, which is enough sound to virtually drown out the rest of the world. More impressively, it handles all that power with clean precision even at its highest volume levels with little to no distortion ever encountered, thanks to its digitally optimized built-in crossovers.
Materials
Pioneer TS-A1675R
Pioneer's patented multi-layer mica matrix cone is featured in the TS-A1675R. It is lightweight but surprisingly durable, producing full, nuanced sounds. The polyethylene terephthalate film used in its tweeters make their delivery bright and mellow but not as crisp as those made from harder materials. The TS-A1675R's surrounds feature synthetic rubber, which is close enough to the real thing to get the job done properly.
JBL GTO608C
JBL's Plus One speaker cone is recognized by its larger surface area, allowing the speakers to perform with better bass response and overall power. Its tweeters are mylar-titanium, significantly more durable than those of many of its competition. The GTO's emphasis on size, from its cone to its inch-long tweeter increase its potency in volume and sound quality by a significant margin. For its price point, one would be hard pressed to find a louder speaker on the market.
JL Audio C2-650X Evolution
The C2-650X's pure polypropylene cones contribute heavily to the ability of the speakers to keep their sound clean even during extreme use, as do the silk-dome materials used in the tweeters. Its surrounds are made of a highly effective butyl rubber. The C2-650X is overall sturdy where it needs to be and flexible everywhere else. No substitutes or shortcuts are taken, which greatly increases the value of each component. Across the entire spectrum of music, the speakers perform at maximum quality.
Frequency Response
Pioneer TS-A1675R
One of the TS-A1675R's most noteworthy features is its frequency range, which is a broad 35-31k Hz. With such a full spectrum of notes, the speakers are quite versatile and perform well with any genre of music. However, at the lower end of their spectrum, the lightweight cone struggles to make meaningful and impactful bass. Overall, the TS-A1675R's long frequency range is best enjoyed at reasonable volumes, but produces some noticeable distortion at higher levels.
JBL GTO608C
The GTO excels in the low end thanks to the larger surface area of its cone. It is a strong speaker for people who enjoy fast pace music that features articulate bass notes, and gives good resonance for slower genres like R&B. Its impressive tweeter covers high ranges spectacularly and is constructed from hard enough materials to sound crisp and precise. However, its mid-ranges don't stand out in any particular way.
JL Audio C2-650X Evolution
Packs a tight and aggressive 59-22,000 Hz range, and each note comes out with the utmost precision and power. Even without the use of an equalizer, the C2-650X is both heard and felt with absolute accuracy. For audiophiles who really want every note to hit clean and with tangible impact, the C2-650X's speakers set a standard for other speakers to follow. Its level of quality is only possible through strong material considerations and an effective crossover network.
Crossovers
Pioneer TS-A1675R
The TS-A1675R features no crossovers to regulate its speakers and tweeters. Consequently, it is easy for frequencies to wind up coming out of the wrong places. The lack of crossovers likely helps with the set's overall decibel output, but not in a way that is crisp, precise, and making the best use of its available components.
JBL GTO608C
The GTO ships with a computer-optimized outboard crossover that swiftly and accurately directs frequencies through the tweeter and cone for the best sound possible from either. The crossovers are specifically for the GTO608C, so there are few moments of confusion for the system, if any. The crossovers assist wonderfully with sound quality and power handling.
JL Audio C2-650X Evolution
The C2-650X's crossover network is built-in, requiring zero installation by the individual. As internal devices, the crossovers act with unmatched speed and precision, delivering each note at various levels though woofer and tweeter for maximum effect. The C2-650X's ability to recognize and distinguish voices is evident even in the busiest tracks. The overall effect of having these speakers over others is always apparent and easier to compare to a home theatre system than other car stereos.
Final Reviews: The Top Car Speakers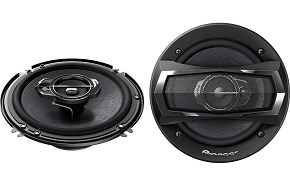 The TS-A1675R is a great choice for a basic upgrade. It functions well with factory stereo power, utilizes innovative, low-cost but effective materials, and has a striking appearance that blends well with most car interiors. For being as affordable as it is, the set is still a meaningful upgrade from factory speakers, and an untrained ear may never notice its faults. However, a lack of crossovers and non-synthetic, pure materials diminishes the overall quality of the speakers.
Pros:
Good power handling
Unique, low-cost materials imitate those of higher quality
Cons: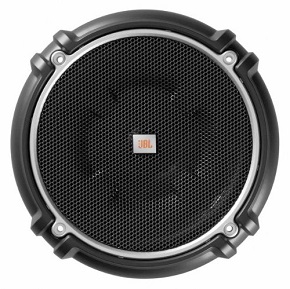 The GTO uses good quality materials, effective designs, and external crossovers to provide a truly premium sound rarely enjoyed from the front seat of a car. Each element of its construction, from the large surface area of its cone to the precision of its crossovers, works in great symphony with each other. The GTO's speakers and tweeters experience a little distortion at high volume, and otherwise perform with spectacular clarity.
Of all its features, JBL's emphasis on ease of installation is one of the set's most desirable qualities. With no amount of experience required, virtually anyone with the right set of screwdrivers can swap out their factory speakers for the GTO's in very little time.
Pros:
Large surface area
Effective external crossovers
High output
Easy installation
Cons:
Minimal distortion at intense volumes
Impressive highs and lows, average mid-range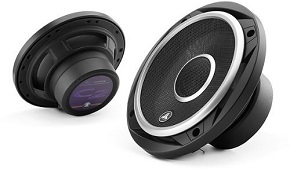 The C2-650X is in a class above the rest, with bold, precise sounds with an unyielding consistency. From classical symphonics to heavy metal, spoken word to hard hitting rap, its speakers produce audio at its finest. The source of its power is the sheer dedication to stregth and flexibility in its design. Its cone is stiff and rugged, its tweeters bright and powerful, and the built-in crossover network manages both with incredible efficiency. The C2-650X not only makes the most of every watt, it makes every decibel it produce sound like it is coming straight from a live instrument.
For very technically refined components, the C2-650X comes in a simple yet striking design that will stand out in any vehicle without being obnoxious. It is easy to fit and install, and will hold up over a great deal of time even with consistently heavy use. The C2-650X may come with a steeper cost, but it makes up for it in sheer value.
Pros:
Real, rugged materials
Built-in crossovers
Efficient power handling
Virtually no distortion
Cons:
In Conclusion
No one should have to settle on speakers, and with numerous solid options on the market, nobody has to. Whether it is just a simple uptick in quality or a complete change to concert level sound, manufacturers such as Pioneer, JBL, and JL Audio are here to meet every individual's needs. For some, a simple upgrade such as the TS-A1675R or GTO608C are more than adquate, but for those that are truly passionate about music, there is no substitute for the C2-650X.