Some links on this page are monetized by affiliate programs - see disclosure for details.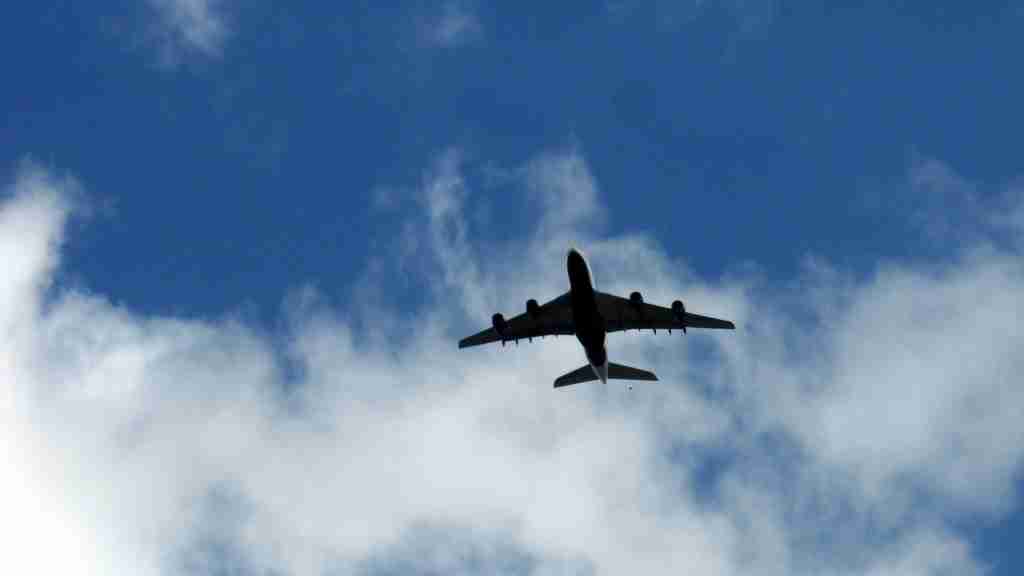 There are hundreds of different airlines in the world today, spanning every single continent except for Antarctica. It can be a little difficult to keep track of which ones are the best and which ones are not quite the best. Here are the top 10 best airlines in the world in 2017.
1. Cathay Pacific Airways
Based in Hong Kong, China, Cathay Pacific Airways is not only the premier airline in the Pacific, but also in the entire world. It has received high marks on just about everything, from on-flight entertainment, to seat comfort, to customer service, and more. It's perhaps most lauded for its impeccable cleanliness. With an incredibly high flight frequency, Cathay rarely receives a bad customer review.
2. Emirates
A Dubai-based airline, Emirates owns the largest fleet of Airbus A380 superjumbos and Boeing 777s in the world. It's lauded for its exceptional in-flight entertainment options as it allows passengers to choose a variety of movies and music on demand. It even broadcasts live sporting events, ensuring that passengers never miss important games. Emirates operates almost completely through Dubai International Airport.
3. All Nippon Airways
The largest international airline in Japan, All Nippon Airways boasts an exceptionally high number of Boeing 787 Dreamliners. With slide-forward seating as well as USB ports for literally every passenger, it caters to every customer it deals with. It also gets rave reviews for overall cleanliness, comfort, customer service, and safety. Whether you're a first class or economy traveler, All Nippon Airways will go out of its way to accommodate you.
4. Qatar Airways
Based in Doha, Qatar, Qatar Airways operates a hub and spoke type network, connecting international flights from Africa, North America, South America, and more. It possesses a fleet of over 180 aircrafts. The airline gets positive reviews for its overall comfort and in-flight entertainment. Whether you're in economy or business class, you will be afforded terrific amenities. Economy class passengers get personal USB hookups.
5. Turkish Airlines
With its primary hub stationed at Istanbul's Ataturk Airport, Turkish Airlines is the flag carrier of Turkey. It flies to over 100 countries and 200 cities worldwide, and is slowly turning Turkey into a worldwide air passenger hub. It's won the Skytrax award for best European Airline in Europe six straight times now. With comfortable seating and excellent in-flight entertainment, it's just going to keep getting better and better.
6. Virgin Australia
Co-founded by eccentric billionaire Richard Branson, Virgin Australia is the second biggest airline in Australia. The airline is unique in that it offers both low-cost, no-frills tickets, and regular cost, increased-accommodation tickets. This allows consumers to make their own choices on what they want to spend their money on. Known for its tremendous customer service, the airline has been publicly recognized by Skytrax.
7. Etihad Airways
Stationed at Abu Dhabi International Airport, Etihad Airways is the second largest airline in the United Arab Emirates. Putting out over 1,000 flights a week, it carries passengers to destinations from Africa, to the Middle East, to Europe, to the Americas, to Asia, and Australia. WIth comfortable seating and superb in-flight entertainment options, they keep their customers satisfied regardless of how much their tickets cost.
8. Lufthansa
The largest 2nd largest airline in Europe in terms of passengers carried, Lufthansa is headquartered in Cologne, Germany. It possesses the largest fleet of planes in Europe, with over 270. Flying to 18 domestic destinations and 197 international destinations, it sends flights to Europe, Africa, the Americas, and Asia. Known for its comfortable seating and top-shelf in-flight entertainment, it carries well over 100 million passengers yearly.
9. Air France
Headquartered at Charles De Gaulle Airport in France, Air France flies to 36 domestic locations and 168 international destinations, including Africa, the Americas, Asia, Europe, and Africa. Lauded for its exceptional in-flight entertainment in all classes, Air France provides fantastic customer service. It also receives high marks for overall comfort and and cleanliness.
10. Swiss International Airlines
Headquartered at the EuroAirport Basel-Mulhouse-Freiburg near Basel, Switzerland, Swiss International Airlines sends flights domestically as well as to Africa, Europe, Asia, and the Americas. Known for excellent customer service and on-flight service, the airline has been around since 2002. Previous to being named Swiss International Airlines, it was named Swissair, which was started in 1931.
Image Courtesy of Flickr User Sean MacEntee