Some links on this page are monetized by affiliate programs - see disclosure for details.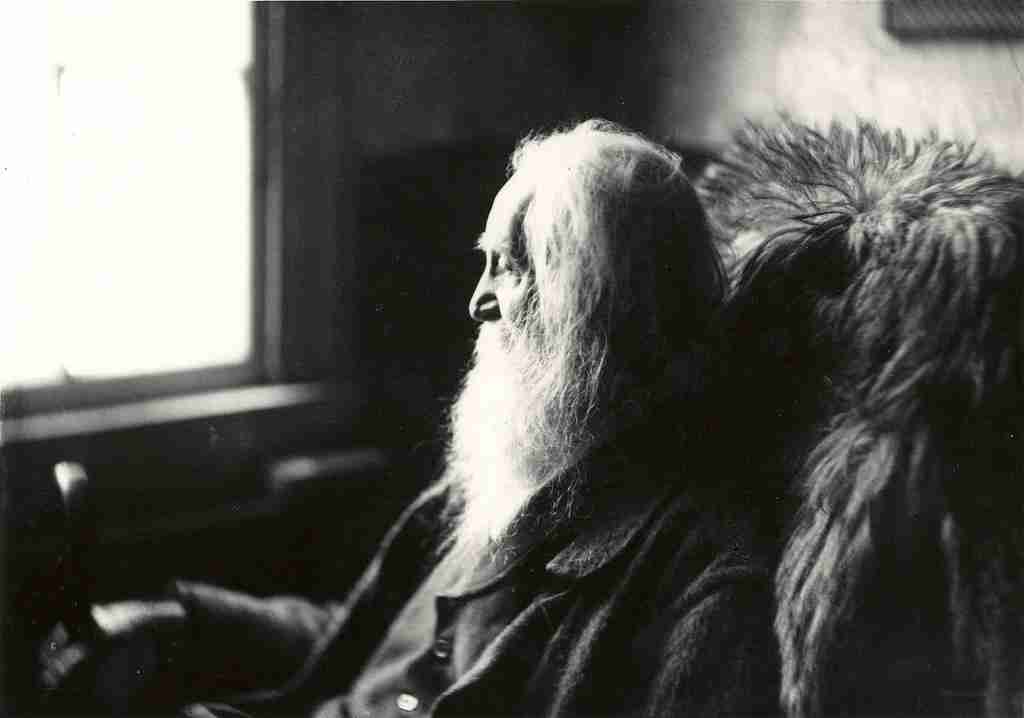 Trying to rank poets is next to impossible. Literary appreciation is completely subjective, and so almost everyone is going to have a different opinion on who's the overall best. But that doesn't mean we can't give ranking a try. Here is our list of the top 10 best poets of all-time.
1. William Shakespeare
William Shakespeare is, almost inarguably, the most important writer of all-time. He has written several of the most important literary works in the history of existence, and did it all through poetry. His most famous works include Romeo & Juliet, The Taming of the Shrew, A Midsummer Night's Dream, Hamlet, Macbeth, and more. Though he also wrote a number of sonnets that stand on their own as excellent pieces of literature.
2. T.S. Eliot
An avant-garde, modernist writer, T.S. Eliot is regarded as one of the twentieth century's premier poets. His 1922 work, "The Waste Land," is seen by many as the most important modernist poem ever written. Other important works by Eliot include "The Love Song of J. Alfred Prufrock," "Ash Wednesday," and "Four Quartets." Also a lauded critic and essayist, he received the Nobel Prize for Literature in 1948.
3. Walt Whitman
Arguably the greatest American poet, Walt Whitman's work bridged the gap between transcendental and realist work. His most famous work, "Leaves of Grass," is now regarded as influential, though in its time it was criticized for its overt sexual themes. Whitman also wrote a great many pieces about the American Civil War and its fallout, with the most popular being his ode to president Abraham Lincoln, "When Lilacs Last in the Dooryard Bloom'd."
4. Pablo Neruda
Born in Chile in 1904, Pablo Neruda was equal parts political diplomat and poet. While he's well-known for his love poems, he is also celebrated for poems which describe the conditions of the political pressures that surrounded him. Perhaps his most famous work is "Veinte poemas de amor y una canción desesperada" or "Twenty Love Poems and a Song of Despair." Neruda won the Nobel Prize for Literature in 1971.
5. Emily Dickinson
Completely unheralded in her lifetime, Emily Dickinson is regarded as one of the premier poets of the nineteenth century. It wasn't until after her death that her family found over 1,800 of her poems and worked to have them published. A near-agoraphobic, Dickinson's most famous works are contained in the collection, The Poems of Emily Dickinson. Her work is known for its unique punctuation and short lines.
6. William Butler Yeats
Known for his strong Irish themes, William Butler Yeats is regarded by many as one of the top poets of the twentieth century. Some of his most famous poetic works include "The Wild Swans at Coole," "The Tower," and "The Winding Stair and Other Poems." In 1923, he was awarded the Nobel Prize for Literature.
7. Edgar Allan Poe
As a person, Edgar Allan Poe was miserable, dark, and depressed. As a writer, he was . . . miserable, dark, and depressed. But that certainly doesn't mean he wasn't good. Poe was one of the most influential writers and poets of his day, working within the romantic idiom to help invent the Sci-Fi and mystery genres. His most famous poem is "The Raven," though he's got a variety of other great ones as well.
8. John Keats
Though he was dead at 25, John Keats left behind an undeniably stellar legacy. He released just 54 poems, but was able to work within a variety of poetic parameters. He wrote sonnets, romances, epics, and more, bringing his own content and style to each form. Perhaps his most important and famous poem is "Ode on a Grecian Urn." Though it was not praised in its time, it went on to be considered one of the most beautiful poems in all of existence.
9. Sylvia Plath
Though she lived a short and tragic life capped off by suicide in 1963, Sylvia Plath was able to release a great deal of innovative and influential poetry. Plath's poems, for the most part, deal with depression, death, and despair, though they're hardly limited to those three things. She also dealt with nature, motherhood, and other themes in her writing. Her most famous work of poetry is Ariel, which was published in 1965, two years after her death.
10. Alfred Lord Tennyson
Poet Laureate of Great Britain and Ireland during much of Queen Victoria's reign, Alfred Lord Tennyson wrote many poems having to do with the state of his country. One of his most famous works, "Charge of the Light Brigade," is about the British light cavalry which fought against Russia in the Battle of Balaclava. He is regarded by some as the top poet of the Victorian Era.
Image Courtesy of Flickr User Keith Allison