Some links on this page are monetized by affiliate programs - see disclosure for details.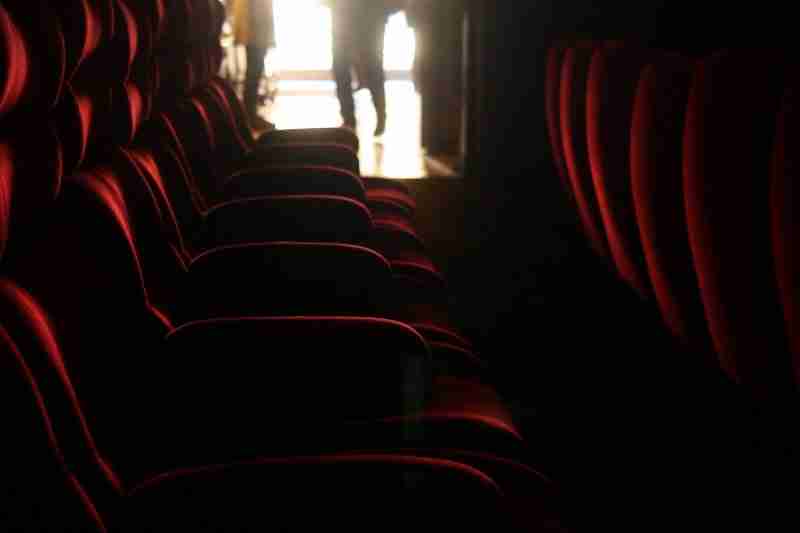 Another month, another round of movies. March is highlighted by a wide variety of films, ranging from sci-fi, to fantasies, to dramas, to comedies, to children's movies, and more. Regardless of who you are and what type of movies you're into, there is sure to be a movie for you. So, without further ado, here are the 10 must-see movies coming out this March.
1. Logan
Hugh Jackman's 17-year run as Wolverine in the X-Men series comes to an end with the film Logan. Being released in all major theatres on March 3rd, the movie is directed by James Mangold and stars Jackman along with Patrick Stewart, Boyd Holbrook, Stephen Merchant, Richard E. Grant, and Dafne Keen. For the most part, it has received rave reviews from critics, with some citing it as the best movie of the entire X-Men franchise.
2. The Shack
Adapted from William P. Young's New York Times Best Seller, The Shack is a film about struggling with faith in the face of deep tragedy. It's to be released on March 3 in all major theaters. Directed by Stuart Hazeldine, the movie stars Sam Worthington, Octavia Spencer, and Tim McGraw. It has received mixed reviews from critics thus far, but is definitely a movie worth watching.
3. Beauty and the Beast
The popular fairytale and Disney cartoon favorite are brought to life in this live action musical. Starring a mix of British and American actors, the film features the likes of Emma Watson, Dan Stevens, Josh Gad, Ewan McGregor, Stanley Tucci, and Audra McDonald. It's directed by Bill Condon. While it premiered in London on February 23, it's set to be released stateside in all major theaters on March 17.
4. CHiPs
The popular late 70s and early 80s TV show is brought to the big screen in an explosion of action and comedy. Directed by Dax Shepard, the film stars Shepard and actor Michael Pena with support from Jessica McNamee, Kristen Bell, Adam Brody, and Ryan Hansen. Released by Warner Brothers Studios, the film is yet to be reviewed by critics. It's set to hit all major American theaters on March 24.
5. Life
A sci-fi movie about finding life on other planets, the aptly named Life is the must-see fantasy film of March. It features a star-studded cast, including the likes of Ryan Reynolds, Jake Gyllenhaal, and Rebecca Ferguson. It's directed by Daniel Espinosa. The film is set to premier at the South by Southwest festival in Austin, Texas on March 18. It will then be released in all major American theaters on March 24.
6. The Boss Baby
An animated comedy film, The Boss Baby is about a suit-wearing newborn who combines with his 7-year old brother to save the day. Rated PG, it's a great movie for the whole family to see. Directed by Tom McGrath, it's voiced by Alec Baldwin, Steve Buscemi, Jimmy Kimmel, Lisa Kudrow, Tobey Maguire, and others. It's set to be released in all major American theaters on March 31.
7. The Zookeeper's Wife
Based on the non-fiction book from author Diane Ackerman, The Zookeeper's Wife is the story of Warsaw, Poland zookeepers who helped to save over 100 Jewish lives during the 1939 Nazi invasion of Poland. Directed by Niki Caro, the film stars Jessica Chastain, Johan Heldenbergh, Michael McElhatton, and Daniel Bruhl. It's set to for widespread release on March 31.
8. Ghost in the Shell
A Sci-fi, crime film, Ghost in the Shell is about a cyborg who, along with her task force, tries to stop cyber criminals. Directed by Rupert Sanders, the film stars Scarlett Johansson, Takeshi Kitano, Michael Pitt, Pilou Asbaek, and others. It is set to be released on March 31 in 2D, 3D, and IMAX 3D formats.
9. Power Rangers
The popular 90s TV show is reimagined in this full-length motion picture in which five teenagers morph into powerful warriors destined to fight evil. Directed by Dean Israelite, it stars Dacre Montgomery, Naomi Scott, RJ Cyler, Becky G, Ludi Lin, Bill Hader, Bryan Cranston, and more. With a 124-minute running time, it's set to be released March 24 in most major American theaters.
10. Kong: Skull Island
Another in a long line of King Kong movies, Kong: Skull Island follows a group of scientists and Vietnam War soldiers who come into contact with the gorilla monster on a newfound island. It's directed by Jordan Vogt-Roberts and features a star-studded lineup, including Tom Hiddleston, Samuel L. Jackson, John Goodman, Brie Larson, and others. It's set to be released on March 10 in all major theaters.
Image Courtesy of Flickr User Blondinrikard Froberg