Some links on this page are monetized by affiliate programs - see disclosure for details.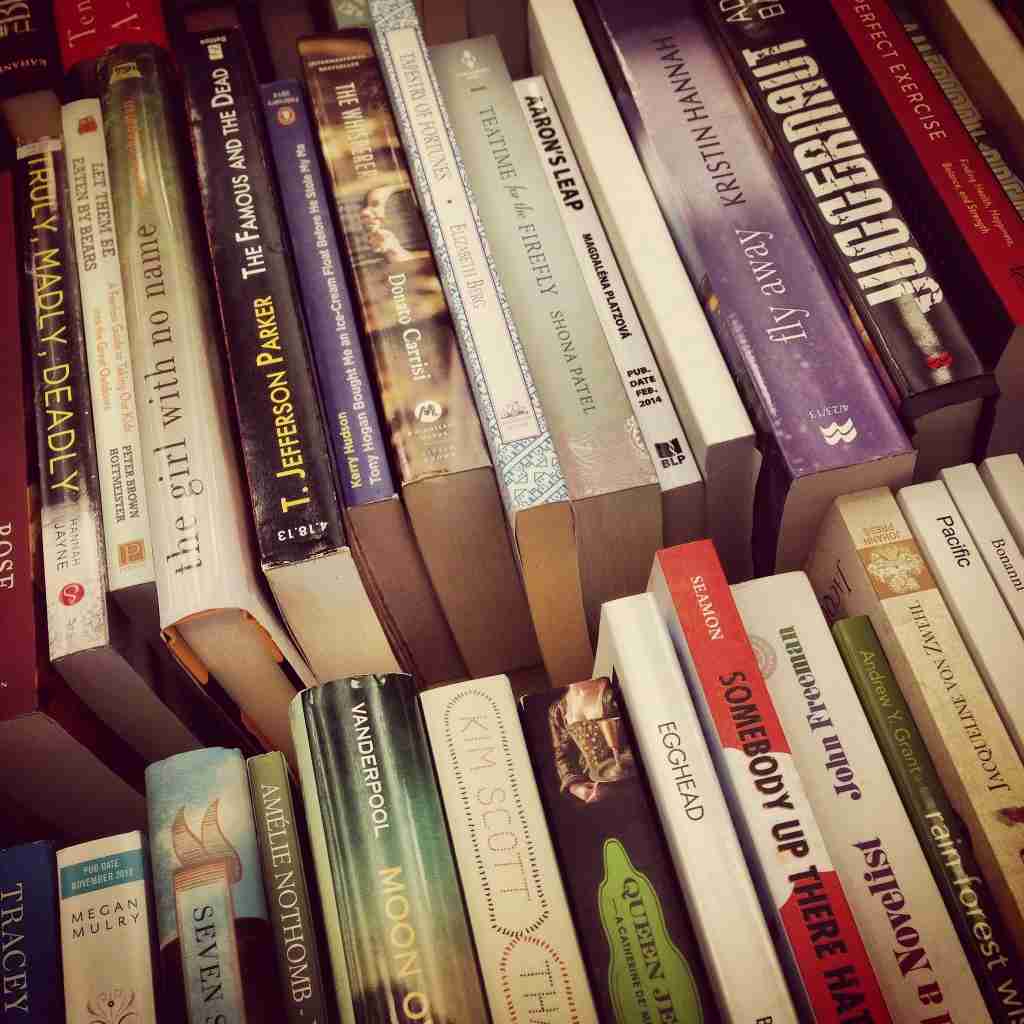 There's no medium quite like print. With so many authors in this world, there's essentially a non-stop stream of excellent literature. This affords avid readers the chance to constantly be diving into a new book. There are a number of great books coming out in the month of April. Here are the 10 best.
1. Killers of the Flower Moon by David Grann
Written by author David Grann, Killers of the Flower Moon is due to be released on April 18. Published by Doubleday, the nonfiction narrative is about a series of mysterious murders involving the Osage Indian Nation in Oklahoma in the 1920s. The book is a commentary on how poorly Native Americans were once treated in The United States, leading from event to event with mystery and suspense.
2. American War by Omar El Akkad
Set to be released on April 4, American War is a futuristic novel written by author Omar El Akkad. Set in 2074, it focuses on a Louisiana-born woman who is slowly morphed into a killing machine, destined to fight in America's second civil war. The book is a perspective on how deeply entrenched cultures and mindsets resonate through the years, resulting in a series of both negative and positive reactions.
3. Toward a Secret Sky by Heather Maclean
A story about an orphaned girl who discovers her parents were part of a secret spy agency, Toward a Secret Sky is written by author Heather Maclean. It deals with the themes of love, pride in family, and sacrifice. Published by Blink, it is due to be released on April 4. A book targeted toward young adults, it's a great book for middle school and early high school students.
4. What It Means When a Man Falls from the Sky by Lesley Nneka Arimah
A collection of stories about the things that inform people's lives, What It Means When a Man Falls from the Sky is the debut work of author Lesley Nneka Arimah. Set to be released on April 4 by Riverhead Books, it contains a total of 5 stories spanning 240 pages. Thus far, it has received mostly rave reviews, signalling the beginning to an excellent writing career for Arimah.
5. Startup by Doree Shafrir
Longtime online journalist Doree Shafrir releases her first book, Startup, on April 25. Published by Little, Brown, and Company, the book is largely about technology's relationship with human nature and the ways in which the two do not correspond. Critics have lauded it as funny and entertaining, noting its excellent delivery of themes such as ambition, youth, and love.
6. The Night the Lights Went Out by Karen White
New York Times bestselling author Karen White releases her new novel on April 11 through Berkley Books. The novel, The Night the Lights Went Out, is about a woman who moves to suburban Atlanta following a divorce from her husband. Once there, she becomes involved in the area's culture of glamour and mystique, where secrets lie just beneath the surface. Critics have given the book mostly rave reviews thus far.
7. North of Happy by Adi Alsaid
Author Adi Alsaid's new book, North of Happy, is due to be released on April 25 by Harlequin Teen. The book is about a teen who, following the death of his brother, runs away to pursue his dream of being a chef. While on his journey, he hears the voice of his brother speaking to him, urging him to continue on his path. It has been lauded by critics for its ability to keep readers glued to its pages. Every chapter is the start of something gripping.
8. No Easy Target by Iris Johansen
Due to be released April 25 by St. Martin's Press, No Easy Target is a book by author Iris Johansen. The book involves a woman who's ready to put her dark past behind her, but who must avoid outsiders from interfering with her well-being and peace of mind. A 352- page book, it has received rave reviews for its plot line and thrilling style.
9. Change Agent by Daniel Suarez
A book by New York Times bestselling author Daniel Suarez, Change Agent is set to be released on April 18 by Dutton Books. Set in the future, the book revolves around the idea of human beings being able to genetically alter evolution. Containing 416 pages, critics have noted the books incredibly studied and nuanced content.
10. The Secret Science of Magic by Melissa Keil
Written by author Melissa Keil, The Secret Science of Magic is set to be released on April 1 by Hardie Grant Egmont. The book revolves around a girl named Sophia, a young girl genius who is trying to decide what exactly she should do with her life. Critics have given it rave reviews thus far, calling it gripping, relatable, and downright likable.
Image Courtesy of Flickr User Sean Benhamh