Some links on this page are monetized by affiliate programs - see disclosure for details.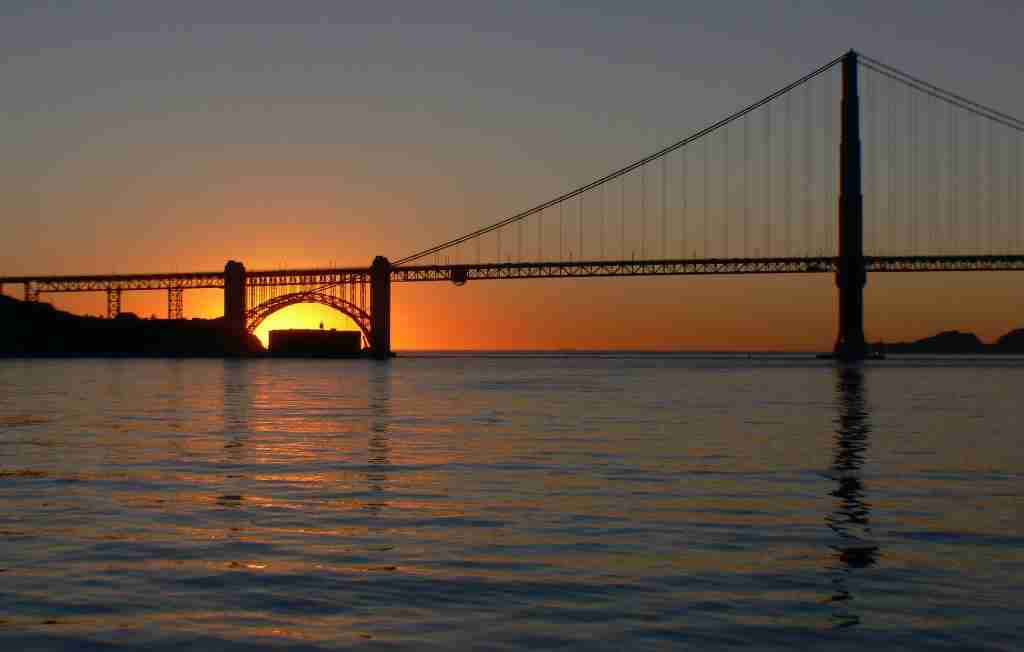 One of the great things about being in your twenties is that you're finally able to earn a fairly substantial amount of money. Having disposable income allows you to do many things that you couldn't do before. This includes going on fun and exciting vacations. Here are the 10 best vacation ideas for twentysomethings in 2017.
1. San Francisco, California
While it can be fairly expensive to live in, San Francisco, California is a great spot for twentysomethings to take a much-needed vacation. Loaded with terrific beaches, parks, bars, and hang-out spots, it has everything a twentysomething could ever want or need. Apart from the basics of drinking and hitting the beach, it is also a superb city to just explore for a while. You're bound to see tons of cool things along the way.
2. New Orleans, Louisiana
The perpetual party atmosphere of downtown New Orleans makes it a great vacation spot for bleary and work-weary twentysomethings. Filled with terrific and unique restaurants and possessing some of the most beautiful architecture in the United States, there is something for everyone in The Big Easy. The most popular part of the city for tourists is the French Quarter; the city's oldest and most decorated neighborhood.
3. Koh Phangan, Thailand
Famous for its Full Moon Party (an all-night party that take place on the beach to celebrate a full moon), Koh Phangan, Thailand is a destination that practically caters to twentysomethings. Even when the party is not going on, it possesses a party-like atmosphere, carrying a number of clubs, bars, and resorts. For those not looking to do too much partying, Koh Phangan also possesses a number of beautiful beaches.
4. Barcelona, Spain
One of the most energetic cities in the world, Barcelona, Spain is the ideal vacation spot for twentysomethings looking to visit Europe. Owner of some of the world's best beaches, it hosts a lively, never-ending party type atmosphere. There are loads of great restaurants, loads great bars, and loads of different places to explore. The city also possesses some of the most beautiful and unique architecture this world has to offer.
5. Portland, Oregon
Portland, Oregon is often regarded as the craft beer capital of the world. Need we say more? With the highest amount of happy hours per square mile, there is no better city for twentysomethings to get their drink on. When you throw in its unique and artsy atmosphere, it makes for a great vacation spot for young adults looking to unwind for a while.
6. Miami, Florida
Packed with beautiful beaches, lively nightlife, and interesting culture, Miami, Florida is just about an ideal place for a twentysomething to get away from it all for a while. South Beach, in particular, is regarded as one of the world's most exotic beaches. It can be a little expensive, but by doing a little hunting, you'll be sure to find a hotel or resort that fits in your budget.
7. New York, New York
New York City is a place that everyone has to see at least once in their lifetime. There's no other city quite like it. It's called the city that never sleeps because it seems to always be bustling regardless of what time of night it is. With a ridiculous amount of parks, bars, restaurants, and attractions to see, there's no chance that you'll ever run out of things to do. It's a great vacation spot, not just for twentysomethings, but for anyone with a pulse.
8. Sydney, Australia
Famous for its Sydney Opera House, Sydney, Australia is one of Australia's biggest and most thriving cities. Located on the Australian waterfront, it features beautiful beaches, bustling nightlife, and gorgeous scenery. It also plays hosts to a number of museums, parks, and attractions. If you've got the time and the money to make it to the land down under, this would be the trip of a lifetime.
9. Chicago, Illinois
The Windy City can get miserably cold in the winter months, but when the sun comes out and summer rolls around, it's one of the most glorious cities in the world. Located on Lake Michigan, it possesses miles and miles of beautiful sandy beaches where you can sunbathe, play volleyball, and do a number of other activities. Filled with tons of excellent parks, and specifically Lincoln Park, Chicago certainly won't leave you wanting for things to do.
10. Paris, France
Paris, France is the dream destination for many, many people, so it would be a crime to leave it off this list. Not only does Paris possess some of the most beautiful architecture the world has to offer, but it also possesses one of the most comfortable atmospheres. There are few places more pleasant to spend a relaxing vacation. The simple act of sitting in a park in Paris, France will fill you with all the satisfaction you need.
Image Courtesy of Flickr User Bernard Spragg. NZ