Some links on this page are monetized by affiliate programs - see disclosure for details.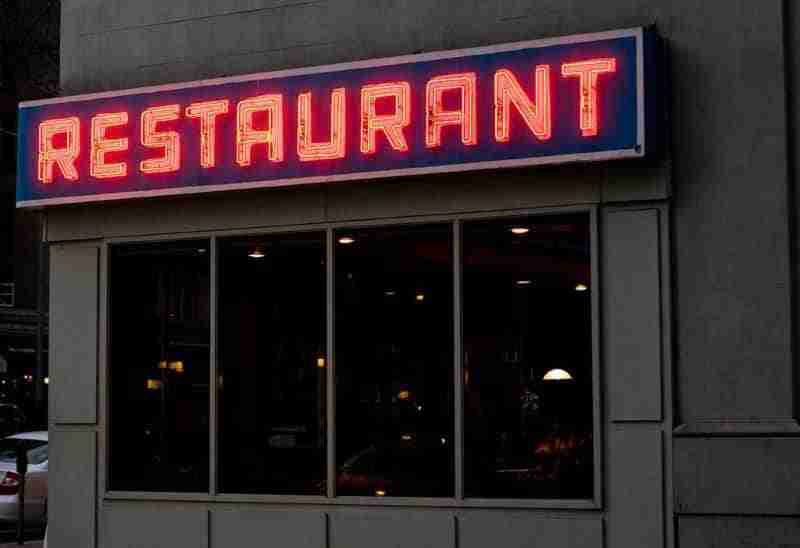 From the inception of television, there have been a number of hilariously funny tv shows. These comedic tv shows are often referred to as sitcoms. While everyone's got their own taste in television and comedy, there are a few sitcoms which can be rightfully deemed as classics. Here are the top 10 best sitcoms of all-time.
1. Seinfeld
Running for 9 seasons from 1989 to 1998, Seinfeld finished in the top two in Nielsen ratings from 1994 to 1998. Created and primarily written by Larry David and Jerry Seinfeld, the show centered around the absurdities and annoyances of everyday life. Starring Seinfeld, Jason Alexander, Michael Richards, and Julia Louis-Dreyfus, and featuring a bevy of bit and recurring characters, it's regarded by some to be the greatest television show of all time.
2. All in the Family
Featuring one of the most memorable characters of all-time, Archie Bunker, All in the Family aired for 9 seasons from 1971 to 1979. The show dealt with the controversial issues of the time, from racism, to sexism, to homophobia, and more. But in every case, it was dealt with via humor, usually at the expense of the ever-miserable, and frustrated Archie. Starring Carroll O'Connor, Jean Stapleton, Sally Struthers, and Rob Reiner, it was created by Norman Lear.
3. It's Always Sunny in Philadelphia
A cult classic with some of the best writing comedic television has ever seen, It's Always Sunny in Philadelphia is currently between its 12th and 13th seasons. Sometimes called "Seinfeld on crack," the show follows the immoral and depraved exploits of 5 sociopathic "friends" who can't help but ruin other people's lives. Usually dark, and always funny, it's still a quality sitcom even this long into its existence.
4. Friends
Running from 1994 to 2004, Friends was one of the most iconic tv shows of the 1990s. The show follows the lives and exploits of several friends who live in the same apartment complex in Manhattan, New York City. Created by David Crane and Marta Kauffman, the show starred Jennifer Aniston, David Schwimmer, Matthew Perry, Courteney Cox, Lisa Kudrow, and Matt LeBlanc.
5. That 70's Show
If you're currently in your twenties, you almost certainly tuned into That 70's Show. A show about six Wisconsin teenagers who are making their way through life in 1970s America, it aired from 1998 to 2006. Created by David Trainer, it launched the careers of several prominent actors. It starred Topher Grace, Mila Kunis, Ashton Kutcher, Danny Masterson, Wilmer Valderrama, Laura Prepon, Kurtwood Smith, and Debra Jo Rupp.
6. Cheers
Airing from 1982 to 2003, Cheers is a sitcom which follows the lives of a bar's patrons in Boston, Massachusetts. It featured a number of famous actors, and also launched the spin-off show Frasier. Created by James Burrows, Les Charles, and Glen Charles, it starred Ted Danson, Shelley Long, Nicholas Colasanto, Woody Harrelson, Rhea Perlman, George Wendt, Kelsey Grammer, Kirstie Alley, and more .
7. Married . . . with Children
When Married … with Children first aired, it was like nothing viewers had ever seen before. It involved a family in which the members almost seemed to despise each other, but who were on the same team at the end of the day. The Bundys were sharing a life of quiet and relatable misery, and viewers latched onto it completely. Created by Michael G. Moye and Ron Leavitt, it starred Ed O'Neill, Katey Sagal, Christina Applegate, and David Faustino.
8. I Love Lucy
The legendary Lucille Ball sitcom I Love Lucy first aired in 1951, continuing for 6 total seasons. It centered around the life of an eccentric woman who was continually striving to become a star, all the while getting into all sorts of crazy hijinks. Written largely in part by Jess Oppenheimer, it starred Ball, Dezi Arnaz, Vivian Vance, William Frawley, and Richard Keith. It's regarded as one of the most influential sitcoms of all-time.
9. Roseanne
There are few shows in the history of television which have appealed to middle America more than Roseanne. The show follows the life of a working class family as they struggle to raise kids, pay the bills, and make it from day to day. Created by Matt Williams, it starred Roseanne Barr, John Goodman, Laurie Metcalf, Michael Fishman, Sara Gilbert, and a number of others. It aired from 1988 to 1997.
10. M.A.S.H.
An iconic show centered around an army hospital staff in the Korean War, M.A.S.H. aired from 1972 to 1983. One of the highest-rated shows in television history, it was acclaimed for its use of humor in its dark, war setting. Created by Larry Gelbart, it starred Alan Alda, Wayne Rogers, McLean Stevenson, Jamie Farr, and a number of others. Its final episode is the most watched series finale in television history, drawing 105.9 million viewers.
Image Courtesy of Flickr User llahbocaj