Some links on this page are monetized by affiliate programs - see disclosure for details.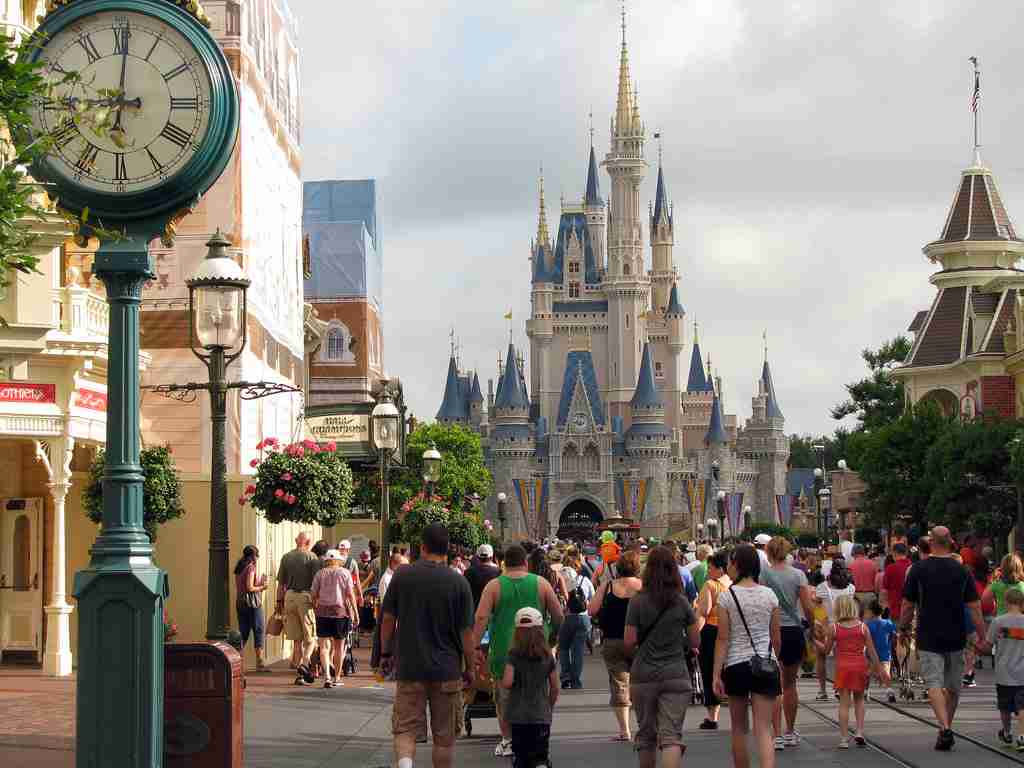 Every once in awhile, it's nice to take the family for a nice vacation; away from the humdrum life of work and school. There are thousands of different places to go, but not all places are created equally. Some destinations specifically cater towards families as they have things that directly appeal to kids and adults. These are the top 10 best vacation ideas for families in 2017.
1. Disney World
Where else? Disney World has been the premier family vacation spot for decades and decades. Whether you're looking to ride roller coasters or interact with some Disney characters, it will accommodate you. Disney World consists of four different theme parks: Epcot, Magic Kingdom, Animal Kingdom, and Hollywood Studios. It also consists of 2 waterparks: Blizzard Beach and Typhoon Lagoon. Each different park provides something different, giving your family all types of variety to choose from.
2. Yellowstone National Park
Your family doesn't have to go to an amusement park to have a good time. Yellowstone National Park is packed with plenty of awe-inspiring sites to keep you and your kids interested. With geysers, and mountains, and wild animals, this national park is located mostly in Wyoming, with some of it creeping into Montana. There are plenty of resorts in the area around Yellowstone, so there's no reason that it can't be an adventurous and exciting, yet relaxing trip.
3. Myrtle Beach, South Carolina
While Hilton Head, South Carolina and Virginia Beach, Virginia are fine destinations, no east coast beach destination beats Myrtle Beach, South Carolina when it comes to family vacations. Not only does Myrtle Beach play host to miles and miles of Atlantic Ocean coastline, it also possesses a bevy of shopping and entertainment options. There is sure to be something fun there for every member of the family.
4. Grand Canyon National Park
There's nothing quite like the Grand Canyon. It's something that every human should see before he or she leaves this planet. Why not give your entire family that chance by taking a family vacation there? Not only will you be able to hike around the canyon and gaze at its glorious wonder, but you can also go rafting through the canyon on the Colorado River. There are tons of resorts nearby that will provide you with a pleasant stay.
5. Disneyland
If you live in the western half of the United States, you might want to think about giving Disneyland a try. While it's not as big as Orlando's Disney World, Disneyland still has all the Disney characters your kids could ever want to meet. There are two parks within Disneyland: Disneyland Park and California Adventure. While the former is better-suited for children, the latter is better-suited for teens and adults.
6. Hershey, Pennsylvania
Hershey, Pennsylvania is the land of Hershey's chocolate, featuring all types of chocolate-themed amusements. You can hit some roller coasters at Hersheypark, learn about the history of Hershey's chocolate at the Hershey Museum, even enjoy some Hershey's chocolate from Hershey's Chocolate World. With plenty of resorts nearby, there is sure to be something fun for you and the members of your family.
7. Cedar Point
If your family is into roller coasters, there's nothing that beats Cedar Point. Not only does it play host to some of America's biggest coasters, but it also provides quite a few tame rides for smaller children. Located on Lake Erie in Northern Ohio, it's a great vacation spot for adventurous families. With plenty of resorts located nearby, it's good for both 1-day and week-long stays.
8. Universal Studios
Orlando, Florida doesn't just play host to Disney World. It's also home to the unique and original Universal Studios. Universal Studios possesses a number of amusement rides based around movies and television shows. There are rides of all different intensities, making it great for children, teens, and adults. Also connected to the primary park are Islands of Adventure (a traditional amusement park with rollercoasters) and the new Volcano Bay (a water park opening this year).
9. Great Smoky Mountains National Park
For those looking to indulge in some nature on the east side of the country, Great Smoky Mountains National Park is a superb choice. The country's most visited national park, it runs through a number of different towns which each possess their own identity and style. Whereas Townsend is a quiet and remote town in the park, Pigeon Forge and Gatlinburg, Tennessee are much more lively.
10. Washington D.C.
Washington D.C. is like an amusement park for history buffs. It's filled with famous monuments like the Jefferson Memorial, Lincoln Memorial, Washington Monument and also, of course, is home to the Capitol Building and White House. There are a number of great museums to see as well, from the Smithsonian to the Holocaust Museum, and more. There is no shortage of things to do in the nation's capital.
Image Courtesy of Flickr User Dave Hogg