Some links on this page are monetized by affiliate programs - see disclosure for details.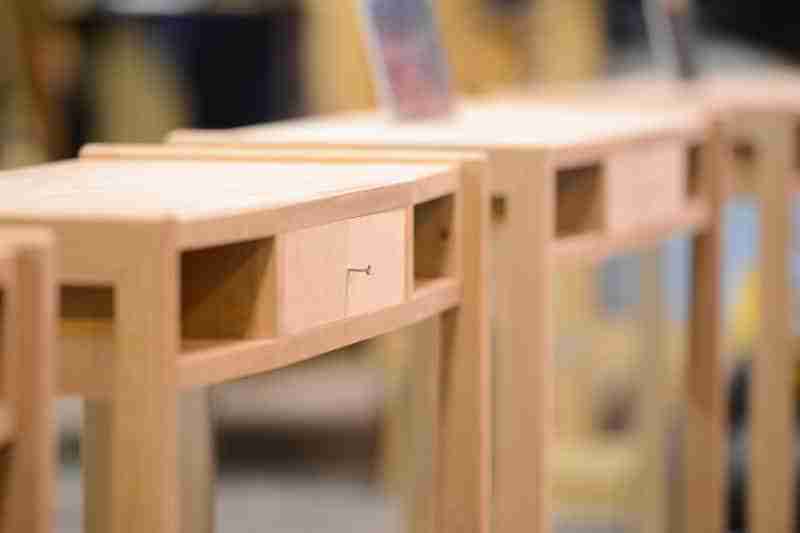 Everybody needs a hobby; something that they're passionate about. Perhaps you've taken a recent interest in carpentry. Maybe you want to try your hand at it, but aren't sure where to begin. There are a number of simple carpentry projects to get you started on the right path. Here are the top 10.
1. Metal Pipe Table
A simple, but useful and aesthetically-pleasing carpentry project, a metal pipe table is a perfect piece of woodwork for your living room. It can be used as a coffee table, or as a number of other things. And the best part is that it's ridiculously easy to make. What you'll need is a miter saw, table saw, galvanized pipe, four 2 x 10 x 8 boards, some wood stain, and screws. Detailed instructions on how to make the table can be found here.
2. Bookends
Perhaps you're a reader or a student with tons of books. If so you've got to have some place to store them all. To do this, you'll need some bookends. Making wooden bookends is one of the easiest carpentry projects you're going to find. All you need is around $10.00, some wood glue, an electric drill, some sandpaper, a tape measure, and a miter or hand saw. Making wooden bookends will help you get started on your foray into carpentry.
3. Wine Rack
If you're a wine enthusiast or connoisseur, you undoubtedly have quite a few wine bottles around the house. Why not get them all organized by building yourself a wine rack? Wine racks are easy and inexpensive items to make, making them perfect first projects for beginners. To complete the project, you will need a nail gun, a tape measure, a miter saw, plywood, and wooden screws.
4. Side Table
Another fairly easy and useful woodworking project is a side table. This project takes around 4 hours to complete, and costs around $35.00, take or leave few hours and dollars. To complete this project adequately, you will need quite a few tools. These include a miter saw, a table saw, a tape measure, a nail gun, a drill, and a few more tools. A full list of tools and items as well as the directions for the project can be found here.
5. Birdhouse
A carpentry project often undertaken by kids, building a birdhouse is a fun and fairly easy project for beginners. While you could finish a birdhouse manually, it will help to use a couple of different power tools. These tools include a hand saw and a power drill. Required materials include one 5 feet x 6 inches x 1 inch board, 1 ⅝ inch deck screws, and 2-inch galvanized finishing nails. Click here if you're interested in the project.
6. Wooden Spoons
Everyone needs a wooden spoon around the kitchen every once in awhile. To get your carpentry feet wet, why not make some yourself? The difference between spoons and the other items on this list is that spoons don't require power tools. They can be created with a gouge, a mallet, a spokeshave, a straight knife, and a hook knife. It does, however, help to use a bandsaw. As far as materials go for this project, all you need is a piece of wood.
7. Sofa Cup Holder
When sitting on the couch and watching tv, it's always nice to have something to drink nearby. One of the best ways to accommodate this is by having a sofa cup holder. If you're looking to get into carpentry, a sofa cup holder is one of the easiest projects you can do. Required tools include 8-inch clamps, a hole saw, a tape measure, a pencil, and a power drill. If you're interested in the project, you might consider following these directions.
8. Napkin Holder
Napkin holders make for practical and aesthetically-pleasing objects to place on your kitchen table or countertop. They also make for very simple beginner carpentry projects. There are a number of different styles in which you can make your napkin holder. They all require different tools and materials, so it's best to pick one idea out before going out and buying what you need. A number of ideas can be found here.
9. Candle Holder
If you own a number of different candles, you might consider making yourself a candle holder. Not all candle holders made out of wood.They can be made out of plastic, glass, granite, or otherwise. Like napkin holders, they are not all created the same way. This is why you need to get an idea as to what you're going to build before buying supplies. A list of excellent candle holder ideas can be found here.
10. Wooden Wall Art
When moving into a new home or apartment, it's usually customary to cover the walls with artwork and other decorations. While this isn't necessary, it does help to bring some personality and light to your home. Instead of going out and buying wall art, why not consider making some? Because art is subjective, this project is almost impossible to mess up. Some ideas for DIY wall art can be found here.
Image Courtesy of Flickr User WorldSkills UK