Some links on this page are monetized by affiliate programs - see disclosure for details.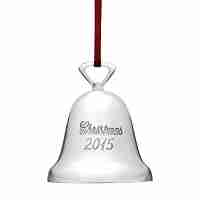 The holiday season is all about spending time with family, friends, and other loved ones, hanging and looking at glistening Christmas lights, eating huge holiday feasts, and of course, exchanging gifts with those you love the most. Most people have a long list of people to shop for: spouses, children, relatives, coworkers, friends, teachers, and others.
With such a long list of names, the shopping process can be a little overwhelming for some. You want to make sure everyone on your list gets a great gift, but you don't want to clear out your bank account.
By planning ahead and taking note of the interests and needs of your loved ones, you can easily shop for those you love the most, including the men in your life.
The 10 Elegant and Unique Christmas Gifts He'll Love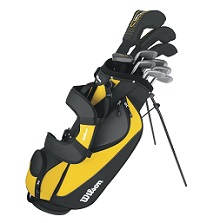 For the golf lover in your life, a new set of golf clubs makes a wonderful Christmas gift. This set comes with 14 Wilson golf clubs, including woods, hybrids, and irons so he will always make the perfect shot. The set comes complete with a backpack-style carrying bag with plenty of space for the clubs, as well as tees, balls, golf towels, and other golf accessories.
This set is available in right or left hand models. Even though these clubs are high-quality, they do not come with a high price tag.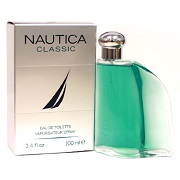 If he has a classic style, he'll love pairing it with this great fragrance from Nautica, a best-seller with men since 1992. The blend of watery florals and aromatic woods makes this a clean, refreshing fragrance that can be worn for day or evening occasions, from the boardroom to dinner out with loved ones.
This cologne is affordable, comes in multiple sizes, and gift sets are available for products like aftershave.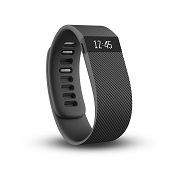 If he likes keeping track of his health, this wristband makes it easier than ever. This band, which fits comfortably around the wrist and is available in multiple colors and sizes, tracks a variety of stats, including steps taken, calories burned, stairs climbed, and minutes of activity. It can also be used to monitor your nightly sleep habits.
This innovative fitness band can receive call notifications and even be set with an alarm. It syncs easily and wirelessly to a computer or smartphone.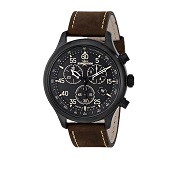 If he's not that into fitness, give him something else to put on his wrist like this watch from Timex. This affordable men's watch is the ideal combination of style and function.
This stylish watch has great features like a chronograph, skeleton hands, tachometer, indigo night light, and it's water resistant up to 100 meters.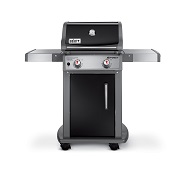 This grill is the perfect holiday gift for a man who loves spending his time out in the backyard. With this grill, you have options, including two burners, two burners and a side burner, three burners, or three burners and a side burner.
This manly man's gas grill is easy to assemble, it has plenty of cooking space for the whole family, and it is easy to start with its electronic ignition system.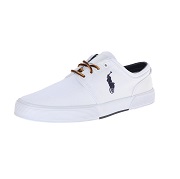 These shoes from Polo Ralph Lauren are the perfect kicks to wear for any casual occasion. The canvas style is lightweight and comfortable, and each shoe features the iconic Ralph Lauren logo.
This sylish footwear is available in multiple men's sizes, as well as great colors like Khaki, Navy, Dark Blue, and Grey.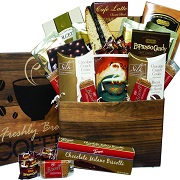 If he can't live without his morning coffee, this gift set is just the thing he needs for Christmas.
This box comes perfectly packaged and overflowing with an assortment of coffee and goodies, including Pure Colombian, Cafe Latte Mix, Tiramisu Flavored Coffee, a coffee mug, and various cookies and biscotti.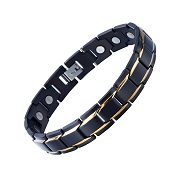 This stylish bracelet has a distinguished style that looks great on any man. It is crafted of black stainless steel and polished gold accents.
The combo of satin and polished finishes add an extra element of style, and it is embedded with magnets, which are said to naturally help with aches and pains from arthritis and other conditions.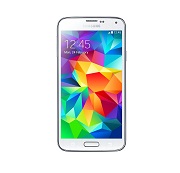 If he likes having the latest technology in his hand at all times, present him with the Samsung Galaxy S5. This Android-powered phone does more than just let him call his loved ones. It has an Internet browser, the Google Play store for downloading apps and games, email, news, weather, and so much more.
He can keep up to date with all of his favorite people as well as the world around him with this lightweight phone.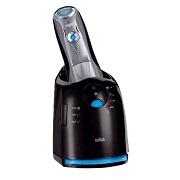 If he can't leave the house without being clean shaven, this electric razor makes the task of shaving go much more smoothly. It has three personalization modes for the perfect shave every time. It has a built-in Clean & Renew system that cleans and sanitizes the razor all on its own.
This full featured shaver is fully flexible so it conforms to the contours of the face, and it comes with a rechargeable battery and charger so it's always ready to use.
How To Choose a Christmas Gift He'll Love
Consider three things before purchasing a Christmas gift: how much money you have to spend, his interests, and what would be most useful to him. Take your time to choose a gift; don't just buy the first thing you see at the last minute. If you plan on buying an expensive gift, begin saving well in advance so you don't have to take a substantial portion of your bank account or dip into your savings. Giving a gift is much more fun when you know it's something that you can afford.
Finally, never forget the power of a gift you've created yourself. Even just penning a sentimental letter to a special man in your life is more valuable than any store-bought gift. Even if you do decide to go with a gift that you've found online or in a store, attaching a homemade card is a nice extra touch that he will appreciate.
Also read: Ultimate Guide to the Best 40th Birthday Gifts Ideas
What Makes a Great Christmas Gift for a Guy in 2015?
It's likely that you have quite a few men to shop for this Christmas. That could include your husband or boyfriend, sons, fathers, grandfathers, uncles, male friends, and male coworkers. Shopping can be a bit confusing, especially if you have different tastes or you just don't know much about buying products for men. You may be tempted to buy the first interesting thing you see, but since all men are different, their gifts should be as well. Instead of buying them all the same generic gift, use these helpful hints to help you find the perfect gift for each man on your list.
Who is the recipient?
You have to consider your relationship with the recipient before you even begin shopping. Or go all out and buy a romantic gift for your spouse or partner, but giving a similar gift to a platonic friend is unnecessary and confusing.
You might budget several hundred dollars for your dad, but less than $20 for a coworker for the office gift exchange. Evaluate your relationship with each man on your list and plan your budget for each person accordingly.
What are their Interests?
If the person has no interest in what you purchase them, it's not a great gift. You don't want to give a person who doesn't like sports tickets to a local sporting event, for example. On your list, make notes of what each person likes and his personality traits. Does he keep adding to his collection of watches? Does he like switching up his colognes often? Is he a TV and film junkie?
Once you've determined what kind of interests each person has, you can narrow down your choices.
Have they mentioned something they've liked lately?
If you've been at the mall and they've pointed something out to you that they're interested in, take note of it, even if it is months before Christmas. If you're hanging out one night and they say that there's something they really need, remember this so you can purchase it for them as a surprise Christmas gift. This is an easy way to ensure you purchase something they're sure to love. If you're really stumped for ideas, you can ask another family member or a mutual friend if they have any ideas.
Give them a gift they'll never forget
Consider unique gift ideas that they may enjoy. Take them to a special sporting event they've always wanted to attend or a high-speed car race. Give them a gift certificate for whitewater rafting or skydiving.
Even taking them out to an exotic restaurant you've both never tried before and tasting new and different cuisine can be an exhilarating experience for those who prefer to keep their feet on the ground. Add a little adventure to their Christmas by thinking about fun and exciting excursions that they'll remember for a lifetime.
Types of Gifts To Consider
Sporting goods
If they spend their spare time on the field, court, or out on the ice, consider purchasing them some high-quality new equipment. Even if they just enjoy running races and jogging around the track, a pair of nice new running shoes makes a thoughtful gift.
Make sure you're purchasing equipment for the right sport, getting the right size (if you buy shoes or apparel), and buying them a preferred brand if they have one. Fitness trackers and pedometers for those who are looking to maintain their weight and health may also make great gifts for the active male.
Electronics
Men of all ages enjoy using electronic devices. From playing the latest games and apps on a smartphone to watching the big game on a big screen LCD TV, there are lots of electronic devices to consider for Christmas gifts.
If you're on a budget, consider purchasing them a new cell phone case and if the sky's the limit, invest in a 3D flat-screen TV they can use for watching the latest games, shows, and movies. If he's a gamer, you can also consider purchasing him one of the latest game consoles like the PlayStation 4 or Xbox One.
Watches and jewelry
Jewelry isn't just for the women in your life – it can also make a great gift for men. A stylish watch that goes with anything is a good choice for a man who likes to stay on schedule, and for the fashionable man, a set of stainless steel dog tags or a thick link bracelet crafted from sterling silver make wonderful Christmas Day surprises.
If he doesn't typically wear a watch or jewelry and has not expressed any interest in wearing it, you want to avoid purchasing this gift.
Cologne and grooming products
If a man spends lots of time getting dressed to impress, consider purchasing him a grooming tool or a new cologne. You can also consider cologne and bath product gift sets, as well as skin care sets designed specifically for a man's skin that come in masculine scents.
If you are purchasing cologne, make sure you stick with a fragrance he typically wears. If you're unsure of what he wears, stick with a lighter, clean scent. Avoid anything that is too musky or heavy.
Buying Christmas gifts doesn't have to be stressful. In fact, with preparation and planning ahead of the holidays, you can have just as much shopping for everyone on your list as you can participating in other holiday activities. For the special man in your life, whether it's your husband, father, brother, or just a friend, these helpful hints can help you choose the right gift that makes this holiday season one that he will never forget.