Some links on this page are monetized by affiliate programs - see disclosure for details.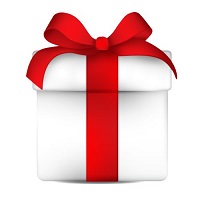 The holidays are a time of cheer. A time of having fun with friends and family, putting up lights and flashy decorations, and giving gifts. After purchasing for your spouse, children, relatives, friends, and other loved ones, you may find that you've had to spend quite a bit of money spreading the holiday cheer. Factor in your in-laws, coworkers, and other people you interact with on a regular basis, and your bank account may drain quite quickly.
You don't have to break the bank or leave anyone out of the festivities, though. For large groups, a Secret Santa gift exchange is the perfect plan that allows everyone to receive a gift without completely emptying their wallets.
How To Choose a Secret Santa Gift They Will Love
When purchasing a Secret Santa gift, make sure to pick up something that is tasteful, age-appropriate, and within your budget. Purchase something that the recipient will be able to use if possible, or something that aligns with his or her personal interests and personalities.
Don't just pick out the first thing you see that fits within the budget; take the time to research, plan, and pick out a great gift. Also, just remember that this gift exchange is all in good fun, so there's no need to get stressed about it. With careful planning, you're sure to find the right gift for anyone.
Here's Our Top 10 Secret Santa Gift Ideas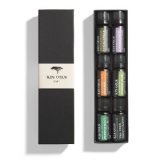 Aromatherapy with essential oils is a great way to relax, get better sleep, and even improve your health. This kit comes with six oils designed to help ease stress, energize, and perform a variety of other functions. Each kit comes with Tea Tree, Lavender, Eucalyptus, Lemongrass, Peppermint, and Sweet Orange.
At just around $25, this is a very affordable Secret Santa gift for anyone who enjoys the healing and refreshing benefits of essential oils.
If the recipient of your gift is a workout junkie or is never seen without a bottle of water, this water bottle is sure to be well-received. This 25-ounce cup is shatter-proof, so it can go just about anywhere. It isn't just a regular water bottle, though. It's an infuser which allows a person to make their own lemonade, tea, or even flavored water made with fresh fruit.
With this bottle, they can add flavor without all of the preservatives and chemicals found in sweeteners. It is available in four colors, and it costs just $25.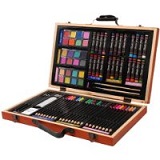 If the person whose name you drew has a love for art, this art set makes an excellent gift while being easy on your wallet.
This 80-piece set comes with everything needed to draw, paint, and sketch. It comes with oil pastels, color pencils, watercolors, paintbrushes, pencils, and lots of other accessories.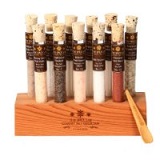 This gift is a good choice for anyone that likes to experiment in the kitchen. Each set comes with 11 different large samples of different sea salts. Each sample is corked so it can be sealed after each use, and they all are neatly arranged in a wood holder.
Some of the salts included in this set include Murray River Pink, Pacific Blue Kosher, and India Black. It comes with a reference card that provides tips on how to pair the salts with different foods for the best results. This set is priced right around $50.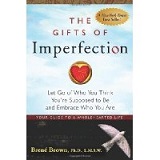 If you have a friend or who needs some encouragement, this best-selling book by Brene Brown offers tips on how to be your very best.
The main point of this book is that regardless of what happens each day, a person should always remember, "I am enough." This book is priced right around $10.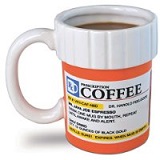 Some people say that coffee is their drug, and if your coworker, friend, or loved one loves their coffee, this cute mug will make the ideal Secret Santa gift for exchanges with a budget of $10.
This mug holds a full 12 ounces of coffee, it's dishwasher-safe, and it has a great design – made to look like a prescription bottle. It comes in a gift box, so it's ready for instant gift giving.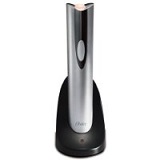 For the wine-lover in your life, this is the perfect Secret Santa gift. The electric opener cuts down on struggling to pop the cork, as this device does all of the hard work. It is cordless and best of all, it has a rechargeable battery. Each charge will open up to 30 bottles of wine in just seconds.
With a $15 price tag, the price is right for a gift exchange.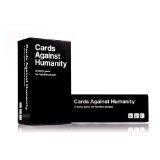 This card game is truly unlike any other. If your pal has a wicked sense of humor, he or she will get a kick out of this fun game. The rules are simple – just combine two cards to make funny (and mostly inappropriate) phrases and sentences.
This game is for adults only and it can be a bit lewd, so make sure you know the recipient (and their sense of humor) well before purchasing this game. At $25, it's a very affordable gift for your exchange.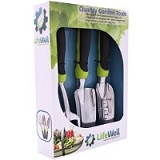 If the person you are purchasing for loves spending time outdoors tending to plants and flowers, then they will enjoy receiving this garden tool set. It comes with three pieces, a trowel, transplanter, and cultivator.
The ergonomic handles have comfortable finger grips, and they're very easy to hold. They are rust-proof, high-quality, lightweight, and priced just under $30.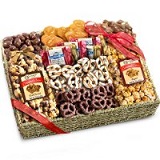 Who doesn't love receiving a gift of yummy treats? This basket is filled with a variety of snacks that can be enjoyed long past Christmas. The seagrass basket (which can be used for any purpose after the snacks have been eaten) is filled with chocolate drizzled pretzels, peanut brittle, caramel corn, and chocolate squares.
It is priced at just $40, and it makes a wonderful Secret Santa gift for men and women of all ages. Interested in other gift baskets? Check our these great gift baskets!
What Makes a Great Secret Santa Gift?
Before you pick the perfect gift, you have to first understand what a Secret Santa gift is best for. A Secret Santa exchange is used for large groups, like big families or an office, so everyone doesn't feel obligated to buy tons of presents for everyone. Instead, each person participating draws a name out of a hat or box. The name drawn is the recipient of the gift. All members of the group keep their names a secret, and purchase a gift just for the person whose name they drew.
Once Christmas arrives (or a holiday party or gathering occurs), gifts are placed under the tree or in a neutral place – you do not hand them to the recipient. One person hands out all gifts, or each person finds their own. Once the gifts are distributed, everyone opens their own gifts, then guesses who gave it to them. It is a fun way to exchange gifts, and it also helps everyone save money.
If you're involved in a group that plans this type of exchange or you have a larger family that is planning to do this, there are a few things you need to keep in mind before you begin shopping.
Stick with the budget
In order to ensure that the gift-giving process is fair, a budget is set for each member of the group. For an office party, the limit may only be $10 or $20, while a family may opt for a larger budget. Generally, everyone involved in the exchange should have some input into the budget. If it's been a tough year for one member, for example, you might want to stick with a lower budget. Everyone should be in agreement with how much is spent. It is extremely important to stick with this budget. Sure, you may be able to afford a $100 gift when your budget is only $20, but doing this is in poor taste. Everything should be fair, and so you should always stick to the budget. If the price is too much for you to afford, speak up instead of putting yourself in a financial bind.
Have fun with shopping
The point of a Secret Santa exchange is to use your brain to come up with a great gift idea on a budget. Instead of stressing out about what to purchase, have fun with it. See how much you can get for your allotted budget, especially if it's very small. If the person whose name was drawn has a great sense of humor, you can even buy a gag gift, but make sure gag gifts are okay with the other members of your group.
Brainstorm using everything you know
If you're doing a gift exchange with family, it may not be that difficult to select a gift. However, if you're doing it with people that you don't really know that well, like coworkers that you never see outside of work, you'll really have to put your brain to use to come up with some great ideas. Of course, you can't just ask what they want, as that ruins the surprise. But you can put pieces of the puzzle together to figure out what to purchase. Do they come to work impeccably dressed and accessorized? Then consider purchasing a piece of trendy costume jewelry or a silky scarf. If they've mentioned that they love to cook in passing conversation, pick up a kitchen gadget they can use to whip up delicious meals.
Make sure the gift is tactful
Sometimes, Secret Santa gifts can get out of hand. If you have a close relationship with a group of girlfriends, for example, it may be okay to cross the line a little bit. However, in most cases, you want to avoid anything that's too mature and risque. The adult gag gift you found may seen funny to you, but it may be offensive to someone else, and it's not professional to give to a colleague or a conservative family member in front of all of your relatives. Keep it clean and don't try to push the limits with your gift.
Types of Gifts To Consider
Books – Never underestimate the power of a great book. If you know their favorite author, you can pick up the latest novel for them. If you are unsure of what they like to read, inspirational and motivational books are typically safe choices. Books are also extremely affordable, so these are great for almost any budget.
Movies – If they have a favorite movie, purchase it for them on Blu-ray or DVD. For a little extra money, you can make them a cool movie night basket. Just get an inexpensive wicker basket, put a movie (or a few) inside along with movie-size boxes of candy and individual bags of popcorn.
Scented candles – Many women (and men, too) enjoy relaxing with a nice scented candle. Pick one in a scent that you know they'll like. If you're not sure of what fragrances they favor, you can always stick with lighter, clean scents. Make sure, however, that the person you are purchasing for does not have allergies. If you don't know whether or not they do (and can't get the information in a secretive way), avoid this gift.
Music gifts – If you never see them without their iPod, consider purchasing them something that they can use to listen to their music. For a lower budget, stick with generic brand earbuds or headphones. If you have a higher set budget, you can buy higher-end brands. Itunes gift cards for Apple products are also great Secret Santa gifts for the music-lover.
Conclusion
A Secret Santa exchange is a fun way for groups to celebrate the holidays without going completely broke. If you're planning a Secret Santa gift exchange, just remember the following things: agree on a budget, stick with the budget, and choose a gift that will be enjoyed by the recipient, no matter who it is.
By taking the time to find the right gift, your holiday party or gathering will be even merrier.