Some links on this page are monetized by affiliate programs - see disclosure for details.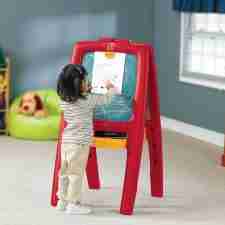 Nothing in this world tops the energy, excitement, curiosity, and adventure of a toddler. Toddlers are intrigued by everything, and are not afraid to show it; sometimes in positive ways, and sometimes in not-so-positive ways. While small children can certainly be a handful, they can also be an absolute bundle of joy. And regardless of how much stress and anxiety they cause, their parents still love them with everything they have.
Perhaps a toddler in your life is having a birthday soon. If so, you might be interested in getting him or her a gift. But what exactly should you get as a gift for a toddler? This guide has all the answers, and a little more.
These are the Top 10 Gifts for Toddlers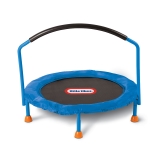 It's no mystery that toddlers are full of energy. They've got to able to do something to get all of that energy out. So why not help them by purchasing them one of these Little Tikes 3' Trampolines?
Made out of a combination of plastic and metal, and equipped with a grippable handle bar, this trampoline is a fun, safe piece of equipment for any young child. Not only will the toddler in your life find it beyond exciting, it will help him or her to burn off some of that boundless energy.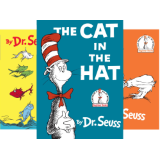 The earlier you introduce a toddler to reading, the better off he or she will be. So, why not get him or her started with some absolute classics? This Dr. Seuss Beginner Book Collection will allow the toddler in your life to get a feel for reading, and teach important life lessons along the way.
With three books, including 'The Cat in the Hat,' 'One Fish, Two Fish, Red Fish, Blue Fish,' and 'Green Eggs and Ham,' it contains all of Dr. Seuss's classics. What better way to get a toddler started on reading than by giving him or her the same books you read as a young kid?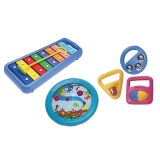 While it may not be true for a scarce few, the truth of the matter is that just about everyone loves music. So why not get the toddler in your life started on his or her foray into music by gifting him or her this Hohner Kids Toddler Music Band?
Containing five items, including a xylophone, sea drum, and three shapes sporting bells and beads, this set provides an excellent introduction to rhythm and melody. Purchase this set and get the little musician in your life started out on the right foot.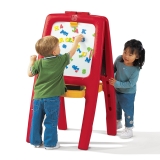 There isn't a toddler on the planet who doesn't like toys. And though many toddlers probably aren't interested in education, there's no reason that they can't be educated while playing with a toy. That's why we suggest this Step2 Easel For Two for the toddler in your life.
Made out of plastic and equipped with a magnetic surface, this easel comes with 77 foam magnetic letters and numbers, allowing the toddler in your life to spell tons of different words and numbers. It can also be used as a paint easel, if the need should arise.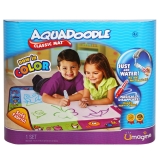 A well-rounded human being is typically a happy human being. We should strive to raise our kids to be athletes, artists, musicians, learners, and so much more. By purchasing this AquaDoodle Draw N Doodle Mat for the toddler in your life, you will be getting him or her started on a journey into visual art.
A large mat meant to be placed on the ground, it includes four different colors of mess-free markers. By just adding water, you give the toddler in your life a tool and a canvas for making beautiful works of art.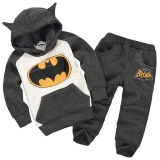 Every kid needs food, shelter, and clothing. And let's be honest, amongst the various messes small children get into, they are bound to get their clothes nice and dirty. That's why we suggest you purchase this Batman Clothing Set by GetUBack for the toddler in your life.
Including a hoodie equipped with bat ears as well as sweat pants adorned with a Batman logo, it's a cute outfit regardless of whether it's worn by a boy or a girl. If you're into comic books or superheroes, this outfit would make a great gift for the toddler in your life.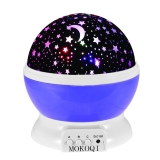 Toddlers are an excitable bunch. Because they've just recently entered this world, they are intrigued by just about everything around them. They will undoubtedly be intrigued by this MOKOQI Night Lighting Lamp.
Capable of projecting a starscape all over the walls and ceiling of any room, this lighting lamp will be sure to keep the toddler in your life interested. Equipped with four different color options, it's a fun, fairly cheap way of exciting small children.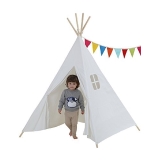 Little kids like adventure. They like playing make-believe. One of the funnest ways for kids to do this is by building forts. Why don't you help the toddler in your life build a fort by purchasing him or her this Canopy Tent by Dream House?
Measuring in at 43 inches long and 53 inches high, it's large enough to fit around 2 or 3 small children at a time. With wood support beams, it will stay safe, strong, and sturdy over any toddler's head.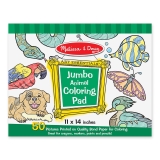 One of the best ways to teach kids how to finish tasks is by having them draw and color. Not only will this show them what it's like to pursue something to completion, it will also foster an interest in art. For that reason, we suggest you purchase this Animals Jumbo Coloring Pad by Melissa & Doug.
With 11 inch x 14 inch coloring sheets, it possesses 50 different animal drawings for your toddler to color in. Possessing pages that are easy to tear out, the toddler in your life will be able to display his or her artwork to everyone.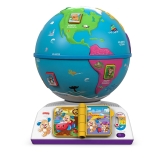 Another great way to get the toddler in your life started into education is by giving him or her a learning globe. That's why we suggest this Fisher-Price Laugh & Learn Greetings Globe as a gift for any small child.
An electronic, interactive globe, it helps kids learn animals, music, culture, and more from nations all over the world. You will be hard-pressed to find a toddler who does not intrigued by this gift.
How to Choose the Best Gift for the Toddler in Your Life
Choosing the best gift for the toddler in your life might seem difficult, but is actually very easy. Don't worry about what others buy for toddlers as gifts. Not all toddlers are necessarily going to take an interest in the same things. Think about your toddler's personal interest, hobbies, wants, and needs. Think about where he or she is at in his or her stage of development. Don't generalize based on what's popular in the media or on the internet.
In the end, you know your toddler better than we do. So set a budget, consider his or her interests, and go out and get him or her a gift that falls within your budget, and which ties into his or her interest. If you do this, you'll be sure to find the best gift for the toddler in your life.
What Makes a Great Gift?
The truth of the matter is that toddlers are intrigued by just about everything, They are, after all, fairly new to a world filled with interesting colors, sounds, and smells; they're curious, and they should be. So, that means that just about anything would be appropriate as a gift right? Well, not necessarily. Though toddlers take an interest in everything, there are certain types of gifts that more appropriately fit their overall interests, worldviews, and temperaments.
When trying to choose a great gift for a toddler, there are a few things that must be taken into consideration. If you do take them into consideration, you'll be sure to find the perfect gift for the toddler in your life.
Think Practically
There are a number of items that each toddler needs to be taken care of adequately in life. Clothing, drinking receptacles, and any other type of item that serves an everyday use in a toddler's life will make a worthwhile gift.
Try to think about what the young child in your life is in need of, and then make a purchase based on that need. While practical gifts might not be the most exciting types of gifts to a toddler, they will certainly be put to good use.
Work Within Your Budget
Though you certainly want to get a great gift for the toddler in your life, you don't want to break the bank while doing so. The toddler will almost surely be receiving gifts from others, so it's not important that you buy the most expensive, fancy gift you can find.
Set a budget by establishing a minimum price you're willing to spend and a maximum price you're willing to spend. Stick to this budget, and you'll be sure to find a top-notch gift for the toddler in your life.
Consider the Toddler's Personal Interests
Though he or she is young, the toddler in your life is sure to have some personal hobbies and interests. Maybe he or she loves a specific tv show or movie. Perhaps he or she has taken an early interested in football or basketball.
Regardless of what your toddler's interests are, try to get him or her a gift that is somehow tied into this interest. Who doesn't like a gift that helps to further foster growth in a personal hobby or interest?
Think of the Toddler's Stage of Growth
Though all toddler's are somewhere between 1 and around 3 years old, not all toddlers are necessarily at the exact same stage of development. Small children undergo an intensely rapid period of growth, manifesting in various physical, mental, and psychological changes.
When purchasing a gift for the toddler in your life, you must determine what stage of growth he or she is at. Did he or she just begin talking, or has he or she been talking for a while? Is he or she taking an interest in learning, or is he or she just busy being a child? Determine this first, and you'll be sure to find the right gift for the toddler in your life.
Related: Top 10 Best Back to School Gifts for Kids
Types of Gifts To Consider for a Toddler
Items That Serve an Everyday Use
As we mentioned above, small children have a need for a number of different practical items. These items aren't just things that toddlers want, but things that toddlers need in order to get through everyday life.
Items that serve an everyday use include everything from clothing, to blankets, to drinking receptacles, to anything else that makes the life of the toddler and his or her parents easier. Though these types of gifts aren't necessarily the most exciting, they are typically the most useful.
Clothing
Toddlers have a way of getting into things that they shouldn't be getting into. Because of this, they are prone to dirtying and destroying their clothing, seemingly going through shirts, pants, and shoes faster than cars burn through a tank of gas.
For this reason, you might consider gifting some sort of clothing to the toddler in your life. Clothing items that are appropriate include everything from shirts, to pants, to pajamas, to shoes, and more. Perhaps try looking for clothing that represents an interest of the toddler in question.
Toys
If you've ever been around a toddler, you are aware of how much energy they have. If you don't give them something to help burn off this energy, they're bound to drive you absolutely up the wall. This is where toys come in.
Children's toys include everything from mini trampolines, to action figures, to dolls, to brain teasers, and more. There's no toddler on the planet who wouldn't love getting a cool toy as a gift.
Educational Gifts
The earlier you can get a child into learning, the better off he or she will be in the long run. For that reason, we suggest that you gift some sort of educational item to the toddler in your life. However, it's important that this item also be fun.
Fun, educational gifts include everything from learning globes, to educational children's shows, to science kits, and more. Not all kids like learning. It's best to let them learn while having fun.
In Conclusion
There's nothing quite like being a toddler; the curiosity; the adventure; the absolute intrigue in everything around you. It's an exciting stage in any person's life, and it should be celebrated by loved ones of all kinds. So, if you've got a toddler in your life, make sure to get him or her a high-quality gift, whether it be for his or her birthday, or some sort of accomplishment. Though he or she is young, he or she will never forget that you made the effort to show that you cared.