Some links on this page are monetized by affiliate programs - see disclosure for details.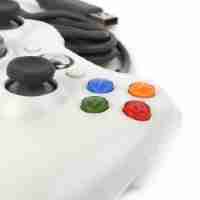 The most effective game controller for PC can be difficult to determine without carefully researching the numerous options on the market. There are large discrepancies in quality between 1st Party and 3rd Party controllers. Aesthetically, a controller will appear fine, but in gameplay, it will feel all wrong.
Some are wired and some wireless. Many game controllers are only programmable to one specific brand of console, so you must determine within that subset of controllers which is best for you.
Compare: The Top 10 Best PC Gaming Controllers of 2017

A Guide to PC Gaming Controllers
A PC game controller is a handheld video game controller very much like the controllers used for conventional video game consoles. Many PC game controllers will look similar to Xbox, PlayStation, or GameCube controllers. These conventional game controllers can be rigged to use with a PC as well.
A PC game controller usually has multiple buttons, triggers, sometimes a joystick, pads and more. The player can work it like a mouse but more often grips it with both hands while working the buttons and triggers.
What are the Advantages of Using a Controller?
It is difficult to play many big-name PC video games — such as Assassin's Creed or The Elder Scrolls games — without a PC game controller. Without a controller, you are left to play using only your keyboard and mouse. In tactical gameplay against live opponents it will then be challenging, if not impossible, to compete successfully. Players using a keyboard cannot react quickly enough, as the keyboard functions require a longer reach and sometimes remembering multiple keystrokes in order to perform a function that a press of a button or pull of the trigger on a game controller can accomplish.
Also See: The ultimate guide to choosing a KVM switch
What are the Different Types?
There are four different types of controllers you can use for PC Gaming:
Xbox Controllers
Xbox and Windows PCs are both produced by Microsoft. Therefore, mostly all PC games are designed to be played with an Xbox controller. Xbox controllers should quickly be recognized by a PC.
PlayStation Controllers
Many gamers prefer to play PC video games with their Sony PlayStation controllers. This is doable with workarounds. There are unofficial software and drivers which can force the PC to recognize a PlayStation controller.
Third-party Controllers
There are PC game controllers on the market for low prices which are specifically designed for PC gaming. These controllers will have their own original formats, requiring the user to adapt to the tactics of that specific controller.
Alternate Controllers
There are special controllers for flight and driving simulations which do not resemble the typical handheld controller. These will resemble wheels or large joysticks.
Consider This…
Before purchasing a PC game controller, consider how much you want to invest in the endeavor. If you plan on doing some intense gaming, purchase a reputable, popular brand. If you are new to PC gaming and want to try out an indie video game first to see if you gaming, purchase a less expensive model.
The Top 3 Controllers on the Market
PlayStation DualShock 4 – This controller is the flagship controller for the PlayStation 4 produced by Sony. It boasts of a precision control, superior design, and superior features. Its design is trusty, reliable, and durable, tested by generations of consoles with little controller innovation. Although not designed for PC use, an internet user by the name of Jays2Kings has distributed an unofficial software named ds4windows.com to allow the use of the controller for PC gaming. This can be used wired or wireless.
Wired Xbox 360 Controller – Simple and convenient, barring a successful, time-tested design, the Xbox 360 Wired Controller works for both the video game console and PCs. Thousands have purchased this controller for PC gaming and thousands have been satisfied. This controller can be purchased as wired or wireless.
Xbox One Elite – This is one of the most elaborate video game controllers one can purchase. With many purchases and top-notch reviews, it is easy to imagine this controller as a favorite among serious gamers. Many professional gamers consider this the best game controller for PC. This model has interchangeable D-pads, paddles, and thumbsticks for customizable tactics. As a Microsoft product, it is fortunately compatible with PCs. This model can be used wired or wireless.
Factors to Consider when Choosing
Compatibility
Not all controllers are compatible with PC gaming. Some may require special software to work and others may not work at all, or may be lacking certain controls that you need for a particular game. Purchasing a controller specifically designed for PCs will avoid these issues.
That said, some of the adaptable console controllers are often of higher quality and have reputable software hacks.
Fit
How well does the controller fit into your hands? The best game controller for PC has an optimal size to accommodate thumbs fat and small. Occasionally, you will see options for larger-than-average or smaller-than-average controllers to meet your preferences.
The basic controller design is a simple plastic shell. Many controllers trying to distinguish themselves as higher quality and more luxurious will have a thin rubber coating to combat sweaty palms.
Button placement is another important consideration. PlayStation and Xbox controllers can be relied upon to provide the same familiar layout. Third-party controllers are a gamble for comfort, though, as they cannot copy the big brands' patented designs and must use their own original layouts.
Wired or Wireless?
Depending on your specific PC gaming setup, the choice of having a wired or wireless controller requires some thought. If you plan to game sitting directly in front of your laptop, then having a wired controller works well. If you have your laptop connected to a large screen TV with surround sound and you game while sitting across the room, then you will want a wireless controller.
Xbox vs PlayStation & Third-party Controllers
You will also need to decide which type of controller you will want to play with. Xbox controllers will have the most technical support and right from the factory have compatibility with PC games. Most PC game tutorials will guide you assuming you have an Xbox controller. If you are using a PlayStation or third-party controller, you must go into that controller's driver options and customize the buttons to match the Xbox buttons' locations.
Compatibility
PlayStation DualShock 4
The DualShock controller was not designed for Window PCs. However, it is possible to use this popular controller on your PC with special software. Download links for this unofficial driver can be found scattered around the internet and download tutorials can be found on YouTube.
With one of the relatively simple software drivers, you can use the DualShock 4 to play any PC game which supports an Xbox 360 controller (virtually all of them). Additionally, if you game with a laptop it should be Bluetooth compatible as long as your laptop supports Bluetooth.
Wired Xbox 360 Controller
This basic controller is explicitly designed to work for both Xbox 360 and Windows PCs. The controller is truly "plug in and play." Once you plug the controller into the PC, Windows will recognize the device and install its latest drivers automatically with updates available from the Microsoft website. This is the controller that most PC-controller compatible games available.
Xbox One Elite
The Xbox Elite controller is compatible with Windows 10 straight out of the box. However, it will only connect via USB cable. If you want to be able to play with this controller on your PC wirelessly, you will need to buy a Microsoft wireless adapter.
Fit
PlayStation DualShock 4
The design is typical of any PlayStation 4 controller. It is durable, and according to most user reviews, there are few problems with buttons, triggers, and sticks breaking or sticking.
The buttons are flat and matte, not pronounced and glossy. Regardless, reports say that they are easy to feel while your eyes are on the screen. Very little pressure by the thumbs will press them down, which is less fatiguing.
Some may find that the "Share" and "Options" buttons (Select and Start) are awkwardly placed and recede into the shell too much.
Wired Xbox 360 Controller
The design is typical of any PlayStation 4 controller. It also has few user complaints registered by the operating buttons and triggers.
Some may find that the "Share" and "Options" buttons (Select and Start) are awkwardly placed and recede into the shell too much.
Xbox One Elite
Gaming enthusiasts are usually most concerned about the fit and style when searching for the best game controller for PC. The shell and layout for the Xbox Elite are the same as other Xbox One controllers, but is has a nice heft and luxurious feel to it. For some, this weightier design may tire your wrists after a long gaming session.
This controller comes with 2 D-pads: one 4-point standard and a round rubberized grip with a diamond sheen. (The round grip may be more convenient for action-heavy games.) Four additional paddle grips and six thumbsticks are included as well for customization.
The buttons and triggers are still large and responsive. The product boasts of having hair trigger locks which allow for faster fire and customization. The extra tall thumbsticks allow for easier precision control in sniping and driving games.
Other than the heightened sensitivity due to physical upgrades, tactical gameplay experience will be identical to playing with a typical Xbox One controller. These differences will be subtle or unnoticeable to the casual gamer.
Wired or Wireless?
PlayStation DualShock 4
The DualShock 4 controller can be wireless, using a Bluetooth connection to your PC. It uses standard USB charging. If your PC has no Bluetooth capability, you can connect the controller to your PC using a normal USB cable.
Wired Xbox 360 Controller
This specific model is not wireless and has a thin cord attached. You can buy a wireless version at a slightly greater cost.
Xbox One Elite
The Xbox One Elite controller is wireless. The purchase comes with a set of AA batteries and a quick set-up guide.
Our PC Game Controller Reviews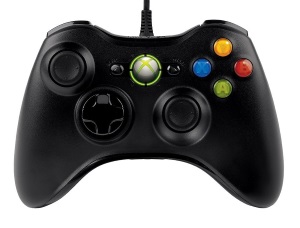 If saving a dollar is most important to you, then the best game controller for PC for you will be the Microsoft Xbox 360 Wired Controller.
Pros:
Setup for this controller is easy and convenient, as it plugs right into your PC. All major brands and the most popular video games will support this controller. Also, most will find the Xbox's controller layout comfortable and familiar.
Cons:
It is not actually the cheapest on the market. There are a few cheaper choices, but I would not recommend any of them over an official Xbox 360 controller.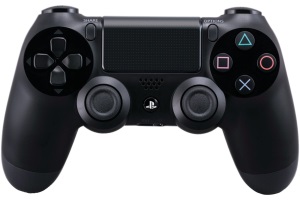 If you are looking to treat yourself or a loved one to an economical quality controller then the DualShock 4 Wireless Controller built for the PlayStation 4 is probably the best game controller to choose. The price matches its capabilities.
Pros:
It has renowned quality for a mid-range price.
Cons:
You must download unofficial software for it to work.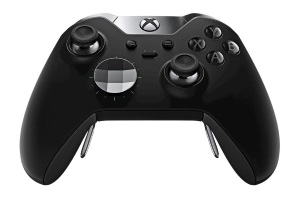 This controller certainly looks suave and has tactical gameplay reviews to vie for and is the choice of many pro gamers.
Pros:
Quality construction, interchangeable pieces and digital settings to personalize tactical gameplay experience.
Cons:
It is one of the most expensive on the market.
Conclusion
If you are about to step into the realm of PC gaming, then you likely will want to purchase a name-brand controller with pre-tested success. There are other options out there but most users seem to return to the name brands time and again in order to optimize his or her PC gaming experience.
However, some name brands require third-party software to run on PCs, which is an option many users prefer to avoid.