Some links on this page are monetized by affiliate programs - see disclosure for details.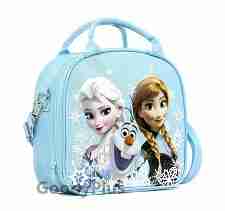 One of the best parts of a school day is lunchtime. After a long morning of work and play, there's nothing a kid doesn't love about going to lunch to refuel for the remainder of the day. Lunchtime truly is a great time for children.
What could make lunch even better? How about the best lunch box for kids? Modern lunch boxes combine great designs that are fun for kids with functional features that make packing and storage easier for parents.
Compare: Top Rated Lunch Boxes for Kids of 2018

Lunch Box Shopping Guide
Lunch boxes for kids are boxes with handles that are used to hold a lunch. These are ideal for use when a child won't be eating at home, such as when they go to daycare or while they attend school during the day. Lunch boxes are designed to be easy for kids to carry and open, while parents can feel good knowing that their child's lunch is safely stashed all in one place.
Lunch boxes are not only used for storage, but many also offer insulation properties, keeping cold things cool and hot things warm until they are ready to be consumed. Here are a few tips for lunch ideas for your kids.
What are the different types of lunch boxes to buy?
If your child wants to pack a lunch for school or its required for a daycare or preschool, a lunch box is an absolute necessity. Because there are several types of lunch boxes, it's important to know about what's available so you can choose one that's convenient for you and your child.
Character lunch boxes
These lunch boxes feature drawings of popular characters, including cartoon characters, beloved video game characters, and famous brands. Some of the most popular characters include Disney Princesses, Mario and Luigi, WWE wrestlers, Pokemon, and superheros.
Plastic lunch boxes
Plastic lunch boxes are made of thick plastic and they're typically the most inexpensive. These plastic lunch boxes come in a rainbow of colors, and they may feature stickers of characters or other fun kid-friendly objects. Some plastic lunch boxes come with matching thermoses that are used to hold and insulate drinks.
Metal lunch boxes
Metal lunch boxes were extremely popular in previous decades, and they've recently made a comeback. These lunch boxes are made of metal, typically aluminum, and they may feature pictures or engravings.
Nylon lunch boxes
Nylon lunch boxes are insulated, lightweight, and easy to carry. These come in many different colors and patterns appropriate for girls and boys.
Bento boxes
These boxes have been growing in popularity. They are made of hard plastic and come with a lid. Inside, there are multiple small compartments that are used for different types of food. These boxes are frequently used in Japan, and in recent years, more parents around the world have chosen this style of box for a child's daily lunch.
Our Top 3 Favorites
This soft lunch box provides plenty of room for a sandwich, snacks, and juice boxes, and it's easy to keep clean. Kids will enjoy the soft, padded handle and lightweight design that makes it easy to carry around school. This lunch box comes in 10 different styles, showcasing beautiful butterflies, Batman, and other screenprinted pictures.
Does your child love milk, but you don't want to worry about it spoiling when you pack it in a lunch? Do you wish you could send more cold items with your child, but you know they'll be warm and not tasty by lunchtime? With this insulated lunch box cooler, you no longer have to worry. Your child can enjoy yogurt, cold fruit, and other favorites when it's stored in this box, which comes with a thin panel you put in your freezer before use.
Save money and the planet by eliminating paper lunch sacks and plastic zippered bags with this great bento box. Each food item goes in a separate compartment, keeping everything neat and preventing mixing that may occur. It's also leakproof, so you don't have to worry about liquids leaking into your child's backpack.
Features to Consider Before Buying
If your child plans to take a lunch to school or daycare instead of purchasing from the cafeteria, a lunch box is a must-have item. When choosing a new lunch box, it's important to get your child's input and opinions. When shopping, it's also necessary to look for features that are useful for you. Before you make a purchase, consider these key features.
Insulated properties
If you pack a lot of cold items for your child, it is crucial that you purchase a lunch box that is insulated to keep everything cool. You don't want your child to go to lunch with a warm drink or spoiled yogurt, so if you pack cold things daily, an insulated lunch box is a must-have item.
Ease of cleaning
Kids can be messy, and when food is around, the messes can really pile up. Make sure you purchase a lunch box that is easily wiped clean or can be thrown in the washing machine when it's smeared with PG&J or splashes of juice.
Compartments
You want to make sure that you have plenty of room to pack your child's lunch, and if you pack many different smaller items, a lunch box with multiple compartments helps keep everything separate and neatly organized.
Designs
This is where your child's opinion will be important. When choosing a lunch box, pick a favorite color, character, or design so your child will enjoy carrying his or her lunch box each day.
Insulated properties
Thermos Soft Lunch Kit
Thermos is a brand that has long been known for its quality insulation in its cups and lunch boxes, and this lunch box is no exception. Your child's lunch will stay at just the right temperature when it's placed in this padded lunch box, which contains closed cell polyethylene foam insulation.
Fridge-to-go Lunch Box Cooler
This lunch box cooler comes with a thin panel that you place in the freezer prior to use. Once it freezes, place it in a separate zippered panel, and it easily keeps a lunch cool for up to eight hours.
Bentgo Kids Leakproof Children's Lunch Box
This bento box can be used with the Bentgo bag, which keeps food cold and provides additional compartments and space for food and drinks.
Ease of cleaning
Thermos Soft Lunch Kit
This lunch box comes clean as a whistle in just a few seconds after wiping it with a damp cloth.
Fridge-to-go Lunch Box Cooler
The inside and outside of this lunch box come clean easily with just the swipe of a damp cloth.
Bentgo Kids Leakproof Children's Lunch Box
The Bentgo Kids Lunch Box has a removable inner tray that is dishwasher-safe. The outer shell can be hand washed with mild soap and water. It is not advised to put the outer shell in a dishwasher, as this can wear out the leak-proof seal early.
Compartments
Thermos Soft Lunch Kit
This lunch box has one large compartment that is big enough to hold a sandwich, chips, snacks, and a juice box, cup, or small water bottle.
Fridge-to-go Lunch Box Cooler
This lunch box has one large inner compartment, a mesh pocket inside for smaller items, a zippered front compartment, and a mesh side pocket that holds a water bottle.
Bentgo Kids Leakproof Children's Lunch Box
Each Bentgo box comes with five separate compartments that are perfect for fruit, raw veggies, pasta, and other tasty goodies.
Design
Thermos Soft Lunch Kit
With 10 great designs, it's easy to find something your child will love. You'll have your choice from Skylanders, Barbie, Batman, Butterflies, Clone Wars, Garden Girl, Ninja, Spiderman, and Teenage Mutant Ninja Turtles.
Fridge-to-go Lunch Box Cooler
The Fridge-to-go Lunch Box Cooler comes in two different colors, Pink and Black.
Bentgo Kids Leakproof Children's Lunch Box
The Bentgo box is available in Green, Blue, and Purple. Coordinating insulated bags are also available for an extra cost.
Conclusion: Our Kids Lunch Box Reviews Are In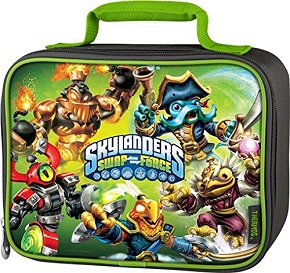 If you want a basic lunch box that's easy for your child to hold and features great designs that kids love, this Thermos lunch box fits the bill. At just $10, it is extremely affordable, and it is durable enough to last an entire school year or longer.
The zippered compartment is spacious and has insulating foam that keeps everything cold until lunch time. It is PVC-free and has a peva lining that's easy to clean with a damp cloth. The padded carrying handle makes it easy to grip when walking from the classroom to the cafeteria, and it comes in 10 different detailed designs that are screenprinted across the front of the box.
Pros
It is inexpensive
Easy to clean
PVC free
Helps you save money and waste by not using paper sacks
It has designs that kids love
It's lightweight
Fully insulated
Cons
It only has one compartment
The soft design may squish if placed in a backpack with heavy items
The zipper is not high-quality and tends to break with extended use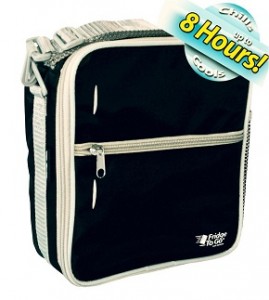 You don't have to worry when you pack your child's favorite cold food and beverages in this innovative lunch box. A thin, lightweight panel can be frozen in your freezer the night before, and then placed inside the lunch box for eight straight hours of cooling, just like a refrigerator.
This lunch box is lightweight, has multiple pockets, and it is BPA- and PVC-free, as well as lead-safe. The freezer panel does not contain any toxic chemicals that will harm your child. This lunch box is the perfect size for packing your child's favorite lunch. It even comes with a 12-month warranty.
Pros
Comes with a warranty
Inexpensive
It cools for up to eight hours
It's lightweight
Comes with a handle and a strap for easy carrying
It has a large compartment and several pockets inside and out
It's easy to clean
Cons
At $30, it's a bit more expensive than other lunch boxes
There aren't as many color and design choices as other lunch boxes for kids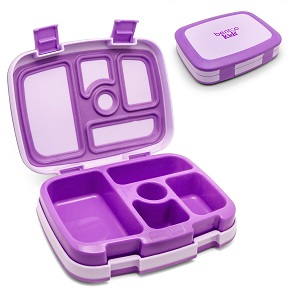 Parents that want to forego the same old boring lunch each day for their children have turned to bento boxes. These boxes are originally from Japan. They have individual compartments that you can use for a variety of different foods like raw vegetables, fresh fruit, and even dips for chips.
As far as bento boxes go, Bento's Leakproof Lunch Box is one of the best on the market. It is available in three different bright colors, it has five different compartments, and it's leak-proof, so you don't have to worry about leaks and spills. The box is equipped with latches to keep the food secure in its compartments, but the latches are kid-friendly so they're easy to open when it's time to eat.
The drop-proof design and the sturdy, washable outer shell and inner tray that will last for years to come. You don't have to worry about rips, tears, stains, or broken zippers with this lunch box. With a retail price of $40, this is one of the more expensive lunch boxes available for kids. However, because it is so durable, you won't have to replace it year after year. lu
Pros
Made with BPA-free materials for your child's safety
It comes backed with a 2-year warranty
It is drop-proof and leak-proof
Many separate compartments, making it great for kids or adults who are watching their portions
Extremely durable
Cons
Insulated bag is sold separately
It doesn't hold enough food for older children
Final Thoughts
The latest lunch boxes make packing and carrying a lunch easier than ever. If you want a lunch box that will last year after year, try out the Bentgo Kids Leakproof Lunch Box. You'll love the unique design that's easy to pack and clean, and your kids will love the bright colors, the leak-proof outer shell that protects their backpacks, and the convenience of eating lunch from an organized bento box.