Some links on this page are monetized by affiliate programs - see disclosure for details.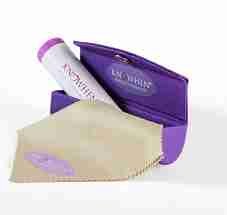 As many couples know, trying to conceive a child can be a difficult task. A woman can only get pregnant a few days out of the month. If no activity has occurred within that time, she will have to wait until she is fertile again before trying to conceive. For many couples, this can be a daunting and often heartbreaking period of time, especially if they are unsure of when a woman is most fertile.
With work, school, other kids, household chores, and other daily responsibilities, trying to conceive every day of the month just doesn't make sense. This is why many people are using ovulation predictor kits to increase their odds of conceiving a child.
Compare: Top Rated Ovulation Predictors Kit of 2018

What is an Ovulation Predictor Kit?
Tracking ovulation in the past has always been time-consuming and a bit invasive. Tracking basal body temperature, noting fertile days on a calendar, and following other steps just isn't convenient for the modern-day couple who's always on the go. However, those who have had difficulty conceiving or who want to get pregnant as soon as possible can't just leave it all to chance. This is why the best ovulation predictor kits are growing in popularity.
These kits are similar to the design of a pregnancy test, only instead of showing that a woman is pregnant, they show if she is fertile. These work by detecting luteinizing hormone, a hormone that generally increases right before ovulation. Other kits work by detecting estrogen.
What are the Advantages?
Couples who want to have a child but seem to be struggling may not be trying at the right time, and that is how an ovulation predictor kit helps. If a woman is unsure of when she is ovulating, this kit can help her determine when she is without having to go through the hassle and invasive techniques of basal body temperature measuring or spending hundreds or thousands of dollars with repeated visits to her doctor. By measuring hormones, it is possible to predict ovulation using just urine or saliva.
Although these are not foolproof, they are successful in helping many women know when the right time to conceive will be without having to perform extensive tracking.
What are the Different Types?
If you're ready to have a baby and think that one of these kits is something you'd like to try to increase your chances of having a child sooner, you may be inclined to simply purchase the first one you see. However, it's important to do your research to avoid wasting time and money, and the first step is identifying the types of kits on the market.
Urine tests – These test for the luteinizing hormone, which elevates at the time of ovulation. You may have to take about a week's worth of testing to see when this hormone surge occurs. Once it occurs, you typically ovulate within 12 to 36 hours of seeing the positive reading on the test, which is taken just like a home pregnancy test.
Saliva tests – These tests are designed to test your saliva to measure estrogen. They are known to be about 8 percent accurate and can predict ovulation up to 72 hours before it occurs. These are a bit more difficult to use, as they require you to examine your saliva magnified on a microscope slide.
Which Ovulation Predictor Kits are the Best on the Market in 2018?
Easy@Home Kit – It doesn't get much easier than this kit from Easy@Home. If you want reliable results without a mess or hassle, this is the kit for you. This provides you with accurate results in just minutes, and comes with multiple tests to ensure you can accurately predict when you're ovulating.
Wondfo Combo Pack – You'll get everything you need for accurate prediction in this kit, which not only comes with testing strips, but also comes with pregnancy tests. You'll save lots of money with this combo pack, which produces results in minutes, is easy to use, and allows you to test multiple times at a fraction of the cost of other kits.
KNOWHEN Saliva Fertility Monitor – Testing your saliva was once something only done in the lab, but now you can do it at home with this kit, which comes with everything you need to get started. This kit is accurate, easy to use, and has been approved by the FDA and has been clinically tested for accuracy.
Features to Evaluate
Instead of wasting money on tests that don't work or spending lots of time tracking ovulation, why not purchase a kit that is ready to give you accurate results in just minutes? You want to make sure that you purchase the right kit to get the best results, so before you buy, keep an eye out for these four features in every product.
Price
Price is important because you don't want to spend a lot of money on a product that is too complicated or doesn't give accurate results. Since these tests can save significant amounts over getting tested at your doctor's office, evaluate all features before deciding based solely on price. A very cheap test may seem appealing, but if the accuracy is questionable, your money is best spend on a more expensive yet accurate product.
Testing Method
As mentioned, there are two methods of testing. Generally, urine testing is the way to go since it is so fast and easy. However, studies are showing that testing the saliva for estrogen may be more accurate.
Number of Tests
Unlike a pregnancy test, you typically have to test for several days (about one week) to determine fertility. Make sure that the kit you purchase provides you with enough tests or strips to get an accurate reading. If you run out, you may have to purchase another kit, which can be more expensive in the long-run.
Accuracy
One of the most important factors is accuracy. Trying to conceive can be very difficult and it can be stressful for a couple. If your tests aren't accurate, it may be difficult to pinpoint the right time for conceiving. Look for tests that have been tested to be very accurate.
Price
Easy@Home Kit
This is a very affordable test, ideal for the budget-minded shopper.
Wondfo Combo Pack
The retail price on this kit is very affordable when compared to other kits on the market.
KNOWHEN Saliva Fertility Monitor
This is one of the more expensive kits.
Testing Method
Easy@Home Kit
This is a test that is used to detect a hormone in your urine. It can be used midstream or in a collection cup.
Wondfo Combo Pack
These strips are used to test the LH in your urine.
KNOWHEN Saliva Fertility Monitor
You use just a single drop of saliva to test your fertility.
Number of Tests
Easy@Home Kit
This comes with ten fertility tests and two free pregnancy tests.
Wondfo Combo Pack
You'll receive a total of 40 fertility tests and 10 pregnancy tests in this combo pack.
KNOWHEN Saliva Fertility Monitor
One reusable test is included with your purchase. No refills are required.
Accuracy
Easy@Home Kit
This kit is over 99 percent accurate when used properly.
Wondfo Combo Pack
These tests are about 98 percent accurate.
KNOWHEN Saliva Fertility Monitor
This test is found to be about 98 percent accurate.
The Winners: See The Best Ovulation Predictor Kits
In your fast-paced life, you may not have time to fool with overly complicated kits that may or may not work. Enter the Easy@Home kit, which, true to its name, lets you test easily at home. This kit comes with 10 tests with absorbent pads that are used to test hormones in your urine. In just ten seconds, the test is over, and you'll have your results in just minutes. These are as easy to use as pregnancy tests, and you even get two of those for free in this kit.
The tests are easy to use with a collection cup or midstream, and they are just as easy to read. They come with clear, well-written instructions as well, so you can't mess up. The lines are clear and easy to read, and they even work for those with irregular cycles. This kit has been shown to be over 99 percent accurate.
Pros:
It is very easy to use
You get two early pregnancy tests included so you don't have to purchase those separately
Results show up very quickly
The instructions are easy to read
The kit comes with everything you need
It is accurate
Cons:
Some of the tests may show up invalid with no results, which is a waste of a test
With only 10 tests, you may need to purchase more kits if the first set doesn't work
Long-term fertility testing can get very expensive, but not with this combo pack, which comes with a total of 40 fertility tests. If your pregnancy tests reads negative one month, you can continue to test and keep trying to conceive without having to purchase additional kits. Best of all, you won't spend a fortune for this pack.
These detect hormones in your urine to determine when you are ovulating. It works just like a pregnancy test, it gives quick results, and you can do it in the privacy of your own home. You'll be finished with the testing in seconds and reading the results in just minutes. These tests are very accurate, and you even get a bonus 10 pregnancy tests to see if you're having a baby.
Pros:
This set comes with a total of 40 tests for multiple months of testing if needed
It comes with free pregnancy tests
The price is very affordable
These tests are easy to use
The instructions are clear and easy to read
Cons:
Some may have invalid results
The accuracy when compared to more expensive tests may be a bit questionable for some women
Know exactly when you're ready to conceive with this fertility monitor, which uses an advanced method to test your saliva for estrogen. This is the only home test on the market that has been clinically tested and approved by the FDA. This is similar to lab testing to help determine your ovulation days, only you can do it all in the comfort of your own home.
This kit is very easy to use and provides up to 98 percent accuracy. It comes with an instructional DVD that helps you know exactly how to use it to get accurate results with no false positives or invalid results. This is a mini microscope that allows you to examine your saliva for estrogen to track your fertility with amazing accuracy. This unit is reusable and doesn't require refills, saving you money over time. It helps accurately pinpoint your most fertile days for the best chance at conception. It just requires a single drop of saliva, and it can be used long-term. This is a great investment whether you do natural family planning or you are trying to have a baby sooner rather than later.
Pros:
Reusable and doesn't require pricey refills
It's easy to use
The instructions are clear
Affordable for long-term use
It is very accurate
It has been approved by the FDA and clinically tested
It's non-invasive
Cons:
The initial investment is a bit more than other tests, but it pays off in the long run since refills do not have to be purchased
All in All
If you want to have a baby with your partner, sometimes, you just can't leave it to chance. The best way to conceive is by knowing when you're fertile. If you leave it to chance, you might not get the results you're looking for, so you need to begin tracking your fertility easily with an ovulation predictor kit. Urine tests are accurate, but you have to keep buying them. Instead of spending a lot of money over the long-term, why not just buy one test and be done? You can do that with the KNOWHEN Saliva Fertility Monitor.
This monitor is easy to use, reusable, and helps you track your most fertile days, making conceiving as easy and non-invasive as possible. With this kit, you won't have to worry about buying refills, you won't have to worry about invalid results, and you can be on your way to starting or expanding your family.