Some links on this page are monetized by affiliate programs - see disclosure for details.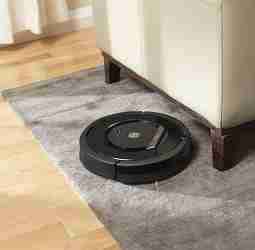 Wouldn't you love to leave for work in the morning and come home to a house that's sparkling clean? Sure, you could hire a maid, but this service can add up to thousands of dollars every year, even for just light cleaning.
Whether you want to get your floors perfectly clean while you're away or you're just too tired to push around a heavy vacuum, there is something that can help you with the toughest cleaning jobs and that's a robot vacuum.
What is a Robot Vacuum?
While it sounds like something from the future, robot vacuums have actually been popular for several years now. These vacuums do exactly what you think they would: they vacuum your floors all on their own. You no longer have to worry about lugging around your huge upright or canister vacuum.
Instead, this machine does all of the work for you with just the touch of a button. Many of the latest models are equipped with features that prevent it from getting stuck under furniture, from falling down stairs, or from going in rooms that do not require cleaning. These are great for picking up dirt, dust, crumbs, and other messes while you're at home or even when you're gone.
What are the different types of Robot Vacuums?
Why not spend more time doing the things you love? It could be because with work, family priorities, and cleaning, you just don't have the time. With a robotic vacuum, you can cut the time it takes you to clean your floors and spend more time with your family, just relaxing, or doing anything else you'd rather do than clean. If this idea sounds intriguing to you, learn more about the different types of vacs to choose from.
Hard floor cleaners – These robotic devices are perfect for use on hardwood floors, laminate, or tile. Unlike a traditional vacuum, these use dry or white clothes to clean your floors. Because they do not have any suction and simply use clothes, these are best for removing dust and light amounts of dirt. They do not pick up large crumbs, pet hair, or other big messes.
Vacuum/mop combos – These pull double duty in that they can sweep or mop your floors. Because they serve two different purposes, these are generally more expensive than basic vacuums.
Transitional vacuums – If you have lots of different flooring types, this is what you need. These can transition from hard floors to carpet with ease, effectively cleaning up all messes from any type of surface.
Intelligent vacuums – Some vacuums simply go in patterns to ensure that all messes are cleaned, but intelligent vacuums, which are generally more expensive, can detect dirt and dust, making sure that every inch of your floor is spotless.
What are the Advantages of Owning a Robot Vacuum?
Now that you know a little more about robotic vacuums, your next question may be, "Why should I own one?" It's simple, really – a robot vac cuts down on the amount of time you spend cleaning your house. If you have kids, pets, or just a lot of heavy traffic, you know how often you have to clean your floors. Even just one good sweep of your hard floors or vacuuming your carpets may not be enough to keep your floors as clean as you like them to be.
With one of these robotic machines, you can keep your floors clean without having to fool with a bulky vacuum or even forth much effort other than pushing a few buttons. This is a great way to keep your home clean, whether you're at home or you're away, without cutting into your busy schedule.
Who are the contenders for Best Robot Vacuum?
This innovative model scans the layout of your room so that it doesn't spend its time going in circles, cleaning the same spot over and over again. It contains a deep cleaning brush that really gets the deep-down messes, and the design allows it to hug the walls and corners, getting up every speck of dirt in its path. When it's running low on battery power, it automatically goes back to its charging base to recharge and prepare for the next round of cleaning. This model features many of the great enhancements you'll find on more expensive models, but it's one of the least expensive you'll find.
Your floors will look like you scrubbed them on your hands and knees without the effort and without the pain. It is loaded with a variety of technological features that provides expert navigation from room to room, and it has sensors that prevent it from bumping into furniture, so it's always right where it needs to be.
If you have a pet and the hair is driving you crazy or you just suffer from allergies so you always have to keep your floors clean of dust, this model is just right for you. This delivers optimum performance, going over each area multiple times to remove all messes and allergens effectively. It comes equipped with a long-life battery which provides you with double the cleaning cycles before you need to replace it. It also self-adjusts between different types of flooring, so if you have carpet, tile, hardwoods, or a combination of flooring types, it's always ready to get the job done right.
Considerations for Choosing the Right Vacuum
Once you've made up your mind to replace your big, heavy vacuum with a robot vac, it's time to get shopping. However, there are a few points you should consider before making your purchase. Since this is an investment, you need to make sure that you take a careful look at each product to make sure you know what you're buying, as well as to ensure it meets all of your cleaning needs.
Price
The first thing you will notice about these cleaning tools is the price. Robot vacs, even the low-end models, are not cheap. You should know that you will be paying several hundred dollars for this type of vacuum before you begin shopping. However, some are less expensive than others. For example, you may pay more for a vac designed to pick up pet hair and allergens. However, if you just want a model for light-duty jobs, you can choose a basic model that isn't equipped with multiple filters and other features that can drive up the price.
Warranty
Since you will be paying quite a bit of money for your vacuum, you want to make sure it works. Your vac should easily last several years with proper care, and if it fails because it wasn't built correctly, a warranty will ensure it gets fixed or replaced so you don't have to pour more money into this investment.
Floor types
You want to purchase a vacuum that works on the floors you need cleaned. A hard floor cleaner, for example, may not work on carpet, and if your entire home is full of carpet, you won't get much use out of your machine. If you have multiple types of flooring throughout your home, look for a versatile model that adjusts for all kinds of flooring.
Run time
The battery life probably won't matter much to you if you just plan on using your vac for light cleaning of a room or two. However, if you plan to operate yours for long periods to clean up heavier messes, you'll want to look for one that is equipped with a strong battery that allows it to clean multiple rooms before needing to be recharged.
Price
ILIFE V3s Robotic Vacuum Cleaner
This is one of the least expensive models on the market that comes loaded with all of the latest features.
Samsung SR2AK9000UG POWERbot R9000 Robot Vacuum
If you want this model, you should expect to pay somewhere around the retail price of $500.
iRobot Roomba 880 Vacuum Cleaning Robot For Pets and Allergies
This is a high-end robot vac that is priced more expensively than many other models on the market.
Warranty
ILIFE V3s Robotic Vacuum Cleaner
While this doesn't come with a warranty, you can purchase one for an additional fee.
Samsung SR2AK9000UG POWERbot R9000 Robot Vacuum
Every part of this vacuum, including the battery, is covered by a 1-year warranty.
iRobot Roomba 880 Vacuum Cleaning Robot For Pets and Allergies
The battery comes with a 6-month warranty, while the robot itself is covered with a 1-year limited warranty.
Floor types
ILIFE
This vacuum works on all types of flooring, including hardwood, laminate, tile, vinyl, and carpet.
Samsung
This model can be used on hard floors as well as rugs and carpet.
iRobot
This robot works great on all surfaces, including hard floors and carpet.
Run times
ILIFE
The battery life is long enough to clean several rooms. When it is low on power, it automatically returns to the charging base.
Samsung
You can expect for this robot to run for approximately 120 to 160 minutes on just one charge.
iRobot
This model cleans up to approximately 1500 square feet before needing an additional charge.
Conclusion: Our Robot Vacuum Reviews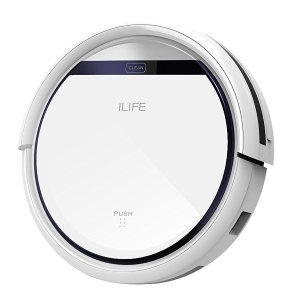 You don't have to buy a top-of-the-line vacuum to get a lot of great features, as showcased by this model from ILIFE. The V3s is one of the most intelligent vacuums with one of the best price tags. Instead of just going in random patterns, this intelligent model scans and maps out your room, so it can figure out the most effective cleaning cycle and get up every bit of mess.
It has powerful suction that allows it to pick up larger crumbs and bigger messes.
This unit features a blade brush that gets up dirt and grime along the walls, so you don't have to do back over it with a vacuum. It can also detect items including furniture, shoes, and toys, and it avoids those automatically. It travels from room to room, cleaning everything in its path. When the battery is running low, it goes back to its docking station for a charge.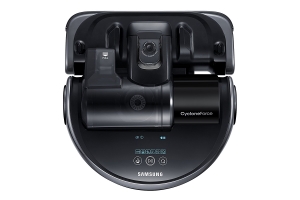 If you want effective cleaning power, you can't go wrong with this model from Samsung, which possesses 10 times more suction than other robot vacs. Its CycloneForce suction system ensures less clogs than previous versions.
This model boasts a bevy of sensors that keeps it away from furniture or other items in your floor. It uses cameras and other modern technology to map out its path, giving you completely clean floors in the shortest amount of time. It can transition from surface to surface, including thicker carpeting, with ease, and it can even clean underneath sofas, desks, and other furniture in your home or office.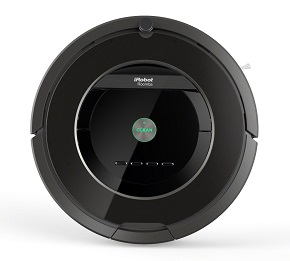 For those who want nothing but the best, look no further than the Roomba 880. Whether you just want your home to be cleaner than ever with less effort or you want to remove harmful allergens from your household, this robot is ready to tackle the toughest jobs.
This high-end vacuum has an Aeroforce Performance Cleaning System that ensures that every bit of your mess is cleaned up. It provides plenty of suction and innovative features that allow it to get a clean unlike any other vacuum. It effectively cleans up small and large messes, including pet hair and allergens.
The navigation system makes sure that every square inch of your floor is covered multiple times to remove all signs of a mess. It comes with a scheduler that allows you to schedule a cleaning routine for up to 7 days, so your home will always be clean without any work.
All in All
Stop spending so much time cleaning your floors, and let a robotic vacuum do the hard work for you. While it doesn't eliminate the heavy-duty cleaning you have to do from time to time, this is a great way to keep your home neat and tidy on a daily basis without having to cut into your free time. If you don't mind a higher price, the iRobot Roomba 880 is an excellent choice. The high-quality cleaning system, the scheduling option, and the overall performance are truly unmatched when compared to other robot vacuums.