Some links on this page are monetized by affiliate programs - see disclosure for details.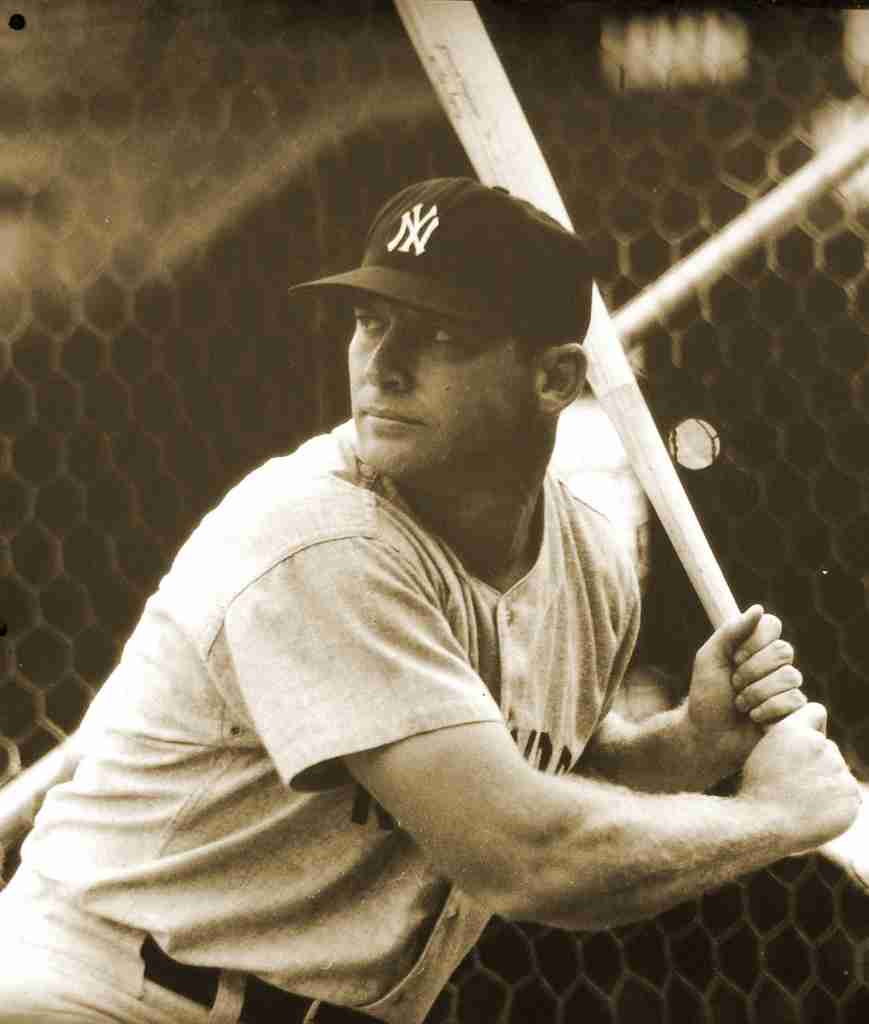 Hitting a baseball is one of the hardest things to do in all of sports. Right-handed hitters struggle with it. Left-handed hitters struggle with it. Nearly everyone struggles with it. That's why, when someone does it will, it's so impressive. But what's even more impressive than just a great hitter is a great hitter who can do it from both sides of the plate. Here are the top 10 best switch hitters in baseball history.
1. Mickey Mantle
Battling through a litany of injuries over his 18-year career, the great Mickey Mantle is considered by many to be the greatest switch hitter in baseball history. One of few players to win the triple crown, Mantle led all batters in 1956 with a .353 average, 52 home runs, and 130 RBI. For his career, the Mick finished with a .298 lifetime batting average to go with 536 home runs and 1,509 RBI.
2. Eddie Murray
When it comes to great hitters, Eddie Murray often goes unmentioned. However, with a .287 lifetime batting average to go with 503 home runs and 1,917 RBI, he certainly posted some absurd hitting numbers. A consistent hitter, Murray played 21 seasons, hitting over .300 7 times and hitting over 30 home runs 5 times.
3. Chipper Jones
Arguably the greatest third baseman ever to play the game, Chipper Jones accumulated 468 home runs and 1,623 RBI over his 19-year career. He did this in the midst of posting a .303 lifetime batting average. Jones' lone MVP season came in 1999 when he posted a .319 average to go with 45 home runs and 110 RBI.
4. Pete Rose
While he didn't possess the power needed to be placed above Mantle, Murray, and Jones, Pete Rose is inarguably the greatest slap-hitting switch hitter ever to play the game. Over his 24-year career, Rose accumulated 4,256 hits; the most all-time. Winner of 3 batting titles, his lone MVP season came in 1973 when he hit .338 with 5 home runs and 64 RBI.
5. Carlos Beltran
Still going strong at 39 years old, Carlos Beltran ended his 2006 campaign with 29 home runs and 93 RBI to go along with a .295 batting average. This is just one in a long line of spectacular seasons for Beltran, who is currently hitting .281 with 421 home runs and 1,536 RBI for his career. With three more seasons like his last, he just might be able to join the coveted 500-homerun club.
6. Lance Berkman
In 15 Major League Seasons, Lance Berkman was able to accumulate 366 home runs and 1,234 RBI to go along with a .293 lifetime batting average. While his name often gets lost in the shuffle of Bonds and Pujols, Berkman was actually one of the premier power hitters of his day. His best season came in 2006 when he hit .315 with 45 home runs and 136 RBI.
7. Frankie Frisch
Over a 19-year career with the New York Giants and St. Louis Cardinals, Frankie Frisch accumulated a .316 lifetime batting average to go with 105 home runs and 1,244 RBI. A consistent gap hitter, he hit over .300 an incredible 13 times. His best hitting season came in 1930 when he hit .346 with 10 home runs and 114 RBI.
8. Bernie Williams
Bernie Williams was a consistent and integral part of the great Yankees teams of the late 90s and early 2000s. He hit over .300 8 different times, posting a lifetime batting average of .297 to go with 287 home runs and 1,257 RBI. His best hitting season came in 1998 when he had 26 home runs and 97 RBI to go with a .339 batting average.
9. Roberto Alomar
Arguably the greatest 2nd baseman ever to play the game, Roberto Alomar finished his 17-year career with a .300 lifetime batting average as well as 210 home runs and 1,134 RBI. He hit over .300 10 times throughout his career. Perhaps his best season was in 1999 when he hit .323 to go with 24 home runs and 120 RBI.
10. Tim Raines
Recently inducted Hall of Fame member Tim Raines is one of the premier leadoff hitters of all time. While his base stealing ability gets most of the credit, he was pretty handy with the stick as well. Over his 23-year career, Raines posted a .294 lifetime batting average to go with 170 home runs and 980 RBI. He also boasted quite a bit of gap power, tallying a total of 430 doubles and 113 triples.
Image Courtesy of Flickr User Tony Fischer