Some links on this page are monetized by affiliate programs - see disclosure for details.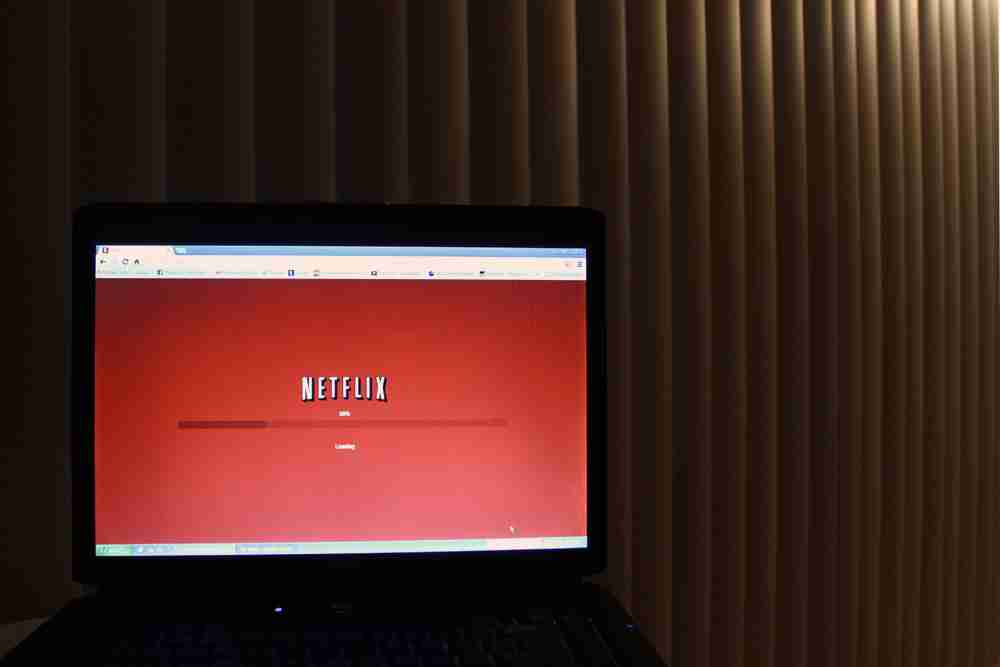 Another month, another round of NetFlix additions. From NetFlix originals to hit movies and television shows, April sees the addition of quite a few interesting titles. You won't have much trouble getting in your binge-watching fill. Here are the top 10 best titles coming to NetFlix in April.
Related Article: The Best Universal Remotes
1. The Get Down (Season 1 – Part 2)
The second half of The Get Down's first season is being released on NetFlix on April 7. A musical drama about the rise of hip hop and disco in New York City in the 1970s, it's created by Baz Luhrmann and Stephen Adly Guirgis. Whereas the first half of season one took place in 1977, the second half will take place in 1978. Thus far, the show has received a 5 star rating on NetFlix.
2. Mystery Science Theater 3000: The Return
The popular science fiction comedy critique series returns to the public consciousness via NetFlix with Mystery Science Theater 3000: The Return. Set to be released on the platform on April 14, it has garnered quite a bit of excitement and speculation from the show's cult following. This edition of the show will star Jonah Ray, Hampton Yount, Patton Oswalt, Felicia Day, and others.
3. Louis C.K. 2017
The first of Louis C.K.'s two scheduled NetFlix specials, Louis C.K. 2017 is set to be released on NetFlix on April 4. This will be the first Louis comedy special to stream exclusively on NetFlix. C.K. has had other specials stream on the platform, but also made them available for purchase through his website. NetFlix has recently been shelling out huge amounts of money to comedians for exclusive specials. Expect more in the future.
4. Dear White People (Season 1)
Dear White People already stirred up quite a bit of of controversy with the initial release of its trailer. Based off of the 2014 cult classic, this series deals with racism, identity politics, and fitting in amongst differing groups of people. This first season will be 10 episodes long, and stars Brandon P. Bell, Logan Browning, Antoinette Robertson, John Patrick Amedori, and more. It's created by Justin Simien and set to be released on April 28.
5. The Prestige
The 2006 film directed by Christopher Nolan comes to NetFlix on April 21. A movie about the competition between two rival magicians in 1900s London, England, its has received mostly rave reviews from critics, owning a 76% approval rating on Rotten Tomatoes. The Prestige stars Christian Bale, Hugh Jackman, Michael Caine, Scarlett Johansson, Rebecca Hall, and David Bowie.
6. Across the Universe
The 2007 musical movie featuring a variety of Beatles songs is coming to NetFlix on April 1. The movie revolves around a young English man named June as he comes to America and meets up with a bevy of new friends. Set in the late 60s, the group must make their way through the turbulence of the times. An visually artistic wonderland, the movie is directed by Julie Taymor. It stars Jim Sturgess, Evan Rachel Wood, Joe Anderson, and others.
7. Bill Nye Saves the World (Season 1)
Bill Nye the Science Guy makes his way back to the small screen with his new NetFlix original show, Bill Nye Saves the World. Set to be released on April 21, Saves the World is a talk show revolving around science and the ways in which it ties into politics, culture, and otherwise. Nye will host the show and will speak with a bevy of special guests. Regulars on the show include Nye, Karlie Kloss, Derek Muller, Nazeem Hussain, and Emily Calandrelli.
8. Schindler's List
Steven Spielberg's classic movie about the Holocaust comes to NetFlix on April first. The 1993 film which won 7 Academy Awards is shot completely in black and white, and revolves around a businessman who saves over 1,000 Jews from Nazi concentration camps. Selected for preservation by the United States Library of Congress, it is considered one of the most important movies ever made. It stars Liam Neeson, Ben Kingsley, and others.
9. Disney's Homeward Bound: An Incredible Journey
The 1993 film about three pets who get stranded by their owners, Homeward Bound: An Incredible Journey is a terrific film for kids of all ages. Featuring two dogs and a cat voiced by Michael J. Fox, Don Ameche, and Sally Field respectively, the three animals must navigate their way through the world in order to get back home. It's directed by Duwayne Dunham and is set to hit NetFlix on April 15.
10. Tropic Thunder
The 2008 comedy Tropic Thunder is scheduled to be released on NetFlix on April 1. It's directed by Ben Stiller and stars Stiller, Jack Black, Robert Downey, Jr., Steve Coogan, Jay Baruchel, and a variety of others. About a group of actors who get put into an actual warzone without their knowledge by their frustrated director, Tropic Thunder has a 106 minute run time.
Image Courtesy of Flickr User Vivian D. Nguyen