Some links on this page are monetized by affiliate programs - see disclosure for details.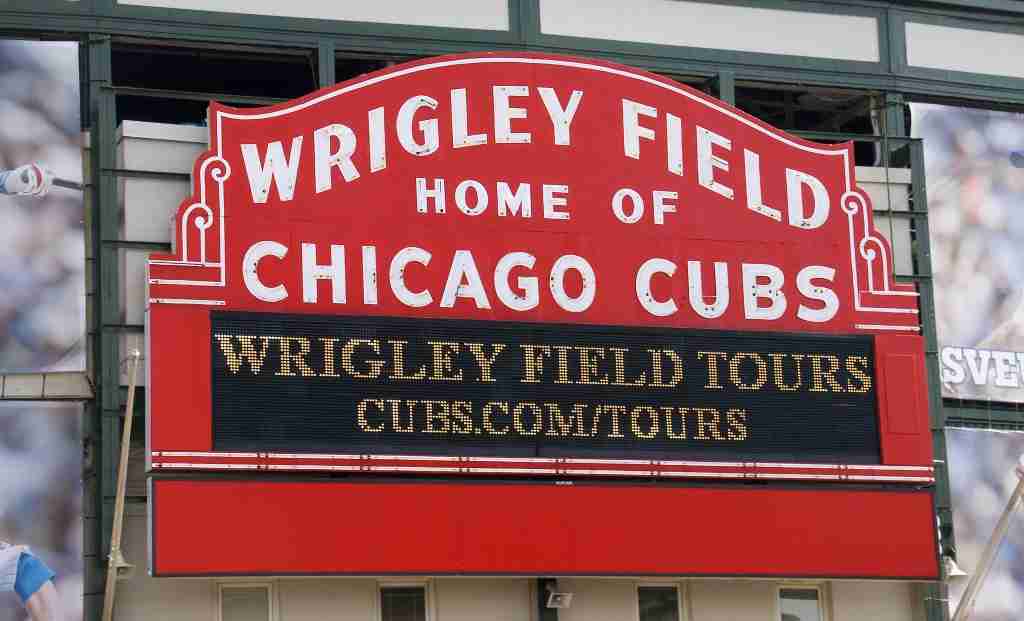 2016 was a historic year in baseball with the Chicago Cubs winning their first World Series since 1908. The 2017 season is creeping up quickly, with Opening Day occurring on April 2nd. At this point, The Cubs are the favorite to defend their title, but there are a number of other teams who will certainly make a run at it. Here are your preseason MLB power rankings.
Related Article: The Best Baseball Bat (Guide)
1. Chicago Cubs
After winning their first World Series since 1908, the Chicago Cubs look to repeat with one of the most potent rosters in the history of the league. Posting a 103-58 record last season, they have one of the deadliest rotations and deadliest lineups in the league. Players like Jon Lester, Kris Bryant, Kyle Schwarber, Addison Russell, Anthony Rizzo, Jake Arrieta, and Kyle Hendricks give them as good a chance as any team in the league at capturing the 2017 World Series Championship.
2. Cleveland Indians
Cleveland was so close to winning their first World Series since 1948. But after squandering a 3-1 game lead to Chicago, they blew game 7 lead to falter completely. Yet still, they showed that they are a definite contender in the league. Posting a 94-67 record in 2016, they are a team filled with excellent pitching and great rally hitting ability. Players like Corey Kluber, Carlos Carrasco, Andrew Miller, Francisco Lindor, Carlos Santana, Edward Encarnacion, and Michael Brantley should keep The Tribe toward the top of the standings throughout the entirety of the season.
3. Boston Red Sox
To put it simply, Boston looks terrifying on paper. After going 93-69 in 2016, they added quite a few pieces to improve in the 2017 season. Chris Sale, in particular, will make an already deadly rotation even more lethal. Players like Mookie Betts, Xander Bogaerts, Dustin Pedroia, and Andrew Benintendi will keep the offense chugging along all season. And don't forget Craig Kimbrel, arguably the best closer in baseball.
4. Los Angeles Dodgers
Posting a record of 91-71 in 2016, the Los Angeles Dodgers will now have a healthy Clayton Kershaw ready to pitch an entire season. The best pitcher in the league by almost all accounts, will be able to pitch a lot of innings and win a lot of games for the Dodgers. But he won't be doing it all alone. Brandon McCarthy, Rich Hill, and Scott Kazmir are also solid pitchers who can get the job done. Offensive players like Corey Seager, Joc Pederson, and Adrian Gonzalez should keep the offense afloat.
5. Washington Nationals
A team that went 95-67 in 2016, the Washington Nationals have arguably the best lineup in the Majors this year. Trea Turner, Adam Eaton, Daniel Murphy, Bryce Harper, Anthony Rendon, and Jayson Werth, Matt Wieters, and Ryan Zimmerman are all much more than capable hitters. There should be runs galore in Washington this year. And that rotation doesn't look bad either. Max Scherzer, Stephen Strasburg, and Tanner Roark as their top 3 starters? This team looks downright scary.
6. Texas Rangers
The Texas Rangers will be a very interesting team to watch this year. While their lineup is undoubtedly awesome, their pitching rotation leaves a lot to be desired. While Cole Hamels and Yu Darvish are very solid pitchers, they don't have much else on the mound. But with a lineup featuring Carlos Gomez, Shin-Soo Choo, Adrian Beltre, Mike Napoli, Rougned Odor, Jonathan Lucroy, and others, they should have at least a fighting chance in every game they play.
7. Toronto Blue Jays
Although they lost Edwin Encarnacion in the offseason, the Toronto Blue Jays were able to replace him with very solid designated hitter Kendrys Morales. This ensures that they still have a very potent lineup filled with players like Troy Tulowitzki, Josh Donaldson, Jose Bautista, and Morales. A very solid rotation of Aaron Sanchez, J.A. Happ, Marcus Stroman, Marco Estrada, and Francisco Liriano should keep the Jays close to the top of the standings all throughout the season.
8. New York Mets
They may not have a batter who hits over .300, but The Mets lineup is powerful. Power hitters like Curtis Granderson, Yoenis Cespedes, Jay Bruce, Neil Walker, and Lucas Duda should allow the offense to thrive the majority of the time. Of course, the team's real crown jewel is its pitching staff which consists of Noah Syndergaard, Jacob DeGrom, Steven Matz, Matt Harvey, and Robert Gsellman.
9. Baltimore Orioles
To put it simply, The Baltimore Orioles have a scary lineup. Power hitters and run producers like Adam Jones, Manny Machado, Chris Davis, Mark Trumbo, and Jonathan Schoop should give opposing pitchers fits all season long. Where they're hurting is in their rotation. It would be a huge stretch to call any of the Orioles starting pitchers an ace. They have to hope for some young arms to step up this year and make the difference.
10. Detroit Tigers
On paper, The Detroit Tigers seem to have a very solid team both on offense and defense. Their rotation consists of a revived Justin Verlander, rookie sensation Michael Fulmer, Jordan Zimmerman, young improving arm Daniel Norris, and Anibal Sanchez. Their lineup packs quite a bit of power in players like Miguel Cabrera, JD Martinez, Victor Martinez, Ian Kinsler, Justin Upton, and Nick Castellanos. We'll see whether or not Detroit can put it all together consistently throughout the year.
Image Courtesy of Flickr User Ron Cogswell