Some links on this page are monetized by affiliate programs - see disclosure for details.
Imagine this scenario: You're on a first date, and your date takes you to the latest romance movie that's in theaters. After shedding a few tears during the movie, you decide to head to the bathroom when you glance in the mirror and see that you have the dreaded raccoon eyes. Maybe you're at your wedding and you are overcome with emotion. You want everyone to look at you, but not because you have black tears running down your face.
While it isn't the end of the world, dealing with a mascara that isn't waterproof can be a real downer. Whether you've shed a few tears or you're caught in the rain, you don't want your mascara to show all over your face. This is why you should always stock your makeup bag with waterproof mascara.
Compare The Top Ten Best Waterproof Mascaras of 2018

A Guide to Buying Waterproof Mascara: Introduction
Mascara is a beauty product that is used on your eyelashes for a variety of purposes. It can be used to darken lashes that are too light and appear almost invisible, it can be used to add length to short lashes, or it can be used to add volume and thickness to thin lashes. Mascara is a great way to brighten up the eyes when you're feeling a little tired, or it finishes off a polished eye makeup look complete with eyeshadow and eyeliner.
The difference in waterproof mascara is that it is made with a formulation of ingredients that are designed to be resistant to water. This makes it easy to wear when you cry, swim, sweat, or go out in the rain. You won't have to worry about running, smeared streaks afterwards if you choose a waterproof product.
What are the Different Types?
If you want mascara that's designed to last through it all, you want to choose one that is waterproof. However, like many other cosmetic products, you'll have thousands of options, making it a bit difficult to find just the right product. The first step to making a purchase you'll love is distinguishing between the different types of waterproof products.
Lengthening – If you have shorter lashes, look for a lengthening formula. This will make your lashes look miles long without the pain and hassle of applying and wearing false eyelashes.
Thickening – If your lashes are sparse, this mascara clings onto each lash to make them look fuller and thicker.
Colored – If you want to make your eyes pop, ditch the traditional black and choose a color that will make your eyes stand out, like blue for blue eyes or plum for brown eyes.
What are the Advantages of Using Waterproof Mascara?
If you're tired of your mascara smudging and running all day long, you'll want to choose one that is waterproof. These are not only resistant to water, but many last for hours, so you can wear it to work or for a long night out on the town. You won't have to worry about the raccoon effect, even if you cry a lot or take a dip in the pool.
Who Products are the Best Waterproof Mascaras?
Maybelline has long been a leader in affordable cosmetics, and this mascara is proof of how you don't have to spend a fortune to look fantastic. This waterproof formula is designed to stay all day without smudging. The brush is designed to lift and separate, while the formula adds dramatic length to your lashes. This product is easy to apply, doesn't clump, and gives you a more dramatic look with just one or two coats.
If you don't want to go overboard with your makeup but you want to brighten and open up your eyes, this mascara is a great choice. It darkens and adds subtle length to your lashes, so your eyes will look more refreshed without gloppy, clumpy lashes. It doesn't run, doesn't smudge, and is created with natural ingredients.
Pump up the volume with this great mascara, which is a high-end formula that really delivers on performance. Your lashes will look thick, lush, and glamorous in just one step without the need for falsies. The innovative hourglass-shaped brush provides the volume you need without the clumps, giving you a beautifully dramatic look without the hassles you'll have with traditional mascaras.
Considerations for Choosing the Right Mascara
When it's time to restock your cosmetics case and you need a new mascara, seek out a waterproof formula. Once you've decided what you want from your product, whether it's length, thickness, or just a little bit of subtle enhancement, it's time to get shopping. In order to weed through all of the different brands, keep these four things at the forefront of your mind before you begin shopping to ensure you buy the product that's just right for you.
Price
Price is probably the first thing you always look for in new cosmetics, and while that's okay, you should never look at just price. Instead, you should consider other factors, including overall user reviews, color choices, and how well it performs over time.
Color choices
Most people choose a basic black mascara, but you can find other colors as well. Brown is very subtle and looks best on those with light lashes, while fun colors are good for costume parties or special occasions. There are even different shades of black ranging from soft black which is more natural to blackest black which is bold and beautiful. Choose a color that suits your own personal makeup style, as well as your skin tone and eye color.
Mascara type
If you want length, a thickening mascara just isn't going to be satisfactory. You want to make sure that you know exactly what you want in your product, and then select the product that will fulfill this need.
Longevity
If you plan to wear your mascara for longer periods of time, you'll want to find a long-lasting formula. These are ideal for full work days, long nights out, and other occasions when you want your makeup to stay in place for hours.
Color choices
Maybelline New York Lash Stiletto Ultimate Length Mascara
Go dramatic with Blackest Black or keep it more low-key with Brownish Black.
Bare Escentuals Flawless Definition Mascara
This product is available in Black.
Elizabeth Mott It's So BIG Mascara
Stand out from the crowd when you wear this mascara, which is available in Black.
Mascara type
Maybelline New York Lash Stiletto Ultimate Length Mascara
This product is designed to add dramatic length to lashes.
Bare Escentuals Flawless Definition Mascara
Your eyelashes will be more defined after using this product, which lifts, lengthens, and nourishes.
Elizabeth Mott It's So BIG Mascara
You'll get ultimate volume when you use this product on your lashes.
Longevity
Maybelline New York Lash Stiletto Ultimate Length Mascara
This product lasts for hours, typically a minimum of 8 although it can last much longer. In fact, many users find that an eye makeup remover is required to remove this product after hours of wear.
Bare Escentuals Flawless Definition Mascara
This is a long-lasting product which stays put until you take it off. You can expect, on average, to get a minimum of 8 hours of wear.
Elizabeth Mott It's So BIG Mascara
This mascara keeps going for 8 hours and beyond, and in most cases, a specialty eye makeup remover is required to fully remove it.
Conclusion: All Reviews Are In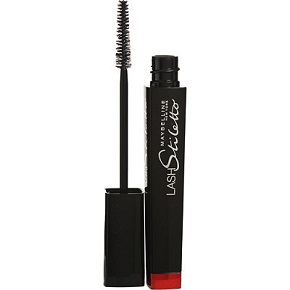 If you want length but you don't like the look of false eyelashes, you can get a more natural look by applying this product. It adds length to define your lashes without the clumpy, "spider leg" look you'll find that most mascaras give. This product is easy to apply and while it's only available in Black, it's subtle effect is just enough for most skin tones without looking over-the-top.
The brush grips and extends, eliminating clumps and making sure that each lash is coated evenly. With just one step, your lashes can be lengthened by up to 70 percent to achieve that wide-eyed look you're shooting for. As an added bonus, this product is extremely affordable, so it's a must-have for the budget-minded shopper.
Pros:
It doesn't leave behind clumps
True long lasting waterproof formula
Provides great length
The brush is narrow enough to easily coat lower lashes
Enriched with vitamin B-5
Safe for use by those who wear contacts.
Cons:
It may begin to flake after several hours of wear.
The brush is very long and can be a bit awkward to use.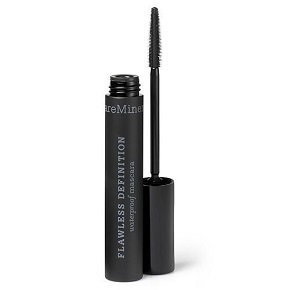 If you want just a bit of definition, but every mascara you've ever used smears, runs, clumps, and just doesn't last, you'll want to give this one from Bare Escentuals a try. This product is designed to separate, lengthen, and nourish your lashes, providing you with just the right amount of definition for everyday wear.
The unique wand works like a comb to prevent those thick clumps that just look unnatural. This formula is paraben-free, safe for use by those with contacts or sensitive eyes, and it's loaded with great ingredients like antioxidants and natural extracts that nourish and improve the health of your lashes when you're not wearing mascara.
Pros:
Affordable
Doesn't clump, smear, or run
Waterproof
Very long lasting
Provides just the right amount of definition for a more natural look
The formula is very nourishing to keep your lashes healthy
Free of harsh chemicals found in other formulas.
Cons:
It's thin, so a few coats may be needed to achieve the desired look.
It doesn't thicken lashes. If you want a more dramatic lash look, this isn't the product for you.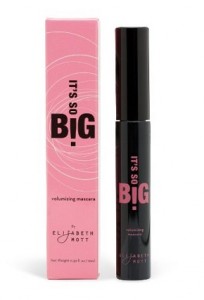 Make your eyes pop by applying one to two coats of this mascara from Elizabeth Mott. If you've tried other mascaras in the past and they give you volume just by clumping, you'll want to give this formula a shot. It is designed to plump up your lashes without all of the clumping. The secret is not just the formula of the mascara, but it's also because of the innovative brush which features a combo of short and long bristles to prevent clumps and add maximum volume.
This product doesn't smudge, doesn't run, and is fully waterproof. It can make it through the saddest movie or even a difficult workout at the gym. It is cruelty-free and this company stands behind its no animal testing policy. You can up the drama of your look by curling your lashes, and the curl will stay in place for hours with this long-lasting product.
Pros:
Easy to apply
Adds lots of volume
Waterproof
Does not smudge or run
Ideal for more dramatic looks
Adds a slight curl, or it can be used with an eyelash curler
Does not irritate eyes
It is a cruelty-free product
Removes easily with mild facial soap and water or eye makeup remover.
Cons:
Some flaking may occur after several hours of wear.
A bit expensive when compared to similar beauty products.
All in All
Mascara is an easy way to brighten and enhance your eyes, even if you don't wear a lot of makeup. Whether you're looking for a dramatic look or just want to look more awake when you've overslept in the morning, a coat or two of mascara is a great way to give yourself a more polished look. Instead of settling for any old mascara that runs, smudges, and streaks, try a high-quality waterproof version like Elizabeth Mott's It's So BIG Mascara. You can enhance your lashes and add a bit of drama to your look with this product, which is designed to help you look your best all day (or night) long.