Some links on this page are monetized by affiliate programs - see disclosure for details.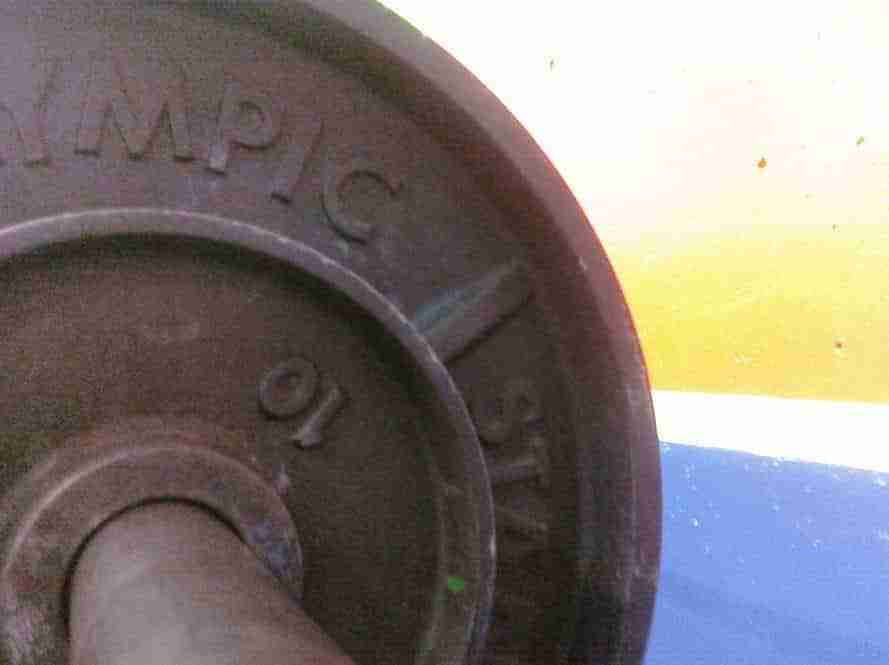 Men and women have been lifting heavy objects from the beginning of time. While it was often just done to finish a specific task, if was also sometimes done as a form of competition. Some time in the late 19th century, men began to lift heavy weight as a means to build their bodies. Here are the top 10 best bodybuilders of all-time.
1. Arnold Schwarzenegger
Regarded by many to be the greatest bodybuilder of all-time, Arnold Schwarzenegger was the winner of 7 total Mr. Olympias. While his bodybuilding prowess often gets overshadowed by his more recent acting and political career, bodybuilding fans know him for his dominance in the gym and on the stage. The youngest ever Mr. Olympia, he won the contest for the first time at 23 years old, followed by 5 more straight Mr. Olympias. For his 7th and final Mr. Olympia win, he came back after a 5 year hiatus and won in 1980. He is currently 69 years old.
2. Lee Haney
Tied for the most Mr. Olympia wins all-time with 8, Lee Haney won it every year from 1983 to 1991. Standing at 5'11", his competition weight was an incredible 248 pounds. At his peak, he possessed 20-inch biceps. After his bodybuilding career came to an end, Haney was appointed to the President's Council on Physical Fitness and Sports by president Bill Clinton. He is currently 58 years old.
3. Ronnie Coleman
The incredible Ronnie Coleman is tied with Lee Haney for most Mr. Olympia wins all-time with 8. Coleman won his Mr. Olympias in succession, taking home the prize every year from 1998 to 2005. Known was a mass monster, Coleman measured in at 5'11" and weighed a ridiculous 300 pounds during competitions. He is currently 52 years old.
4. Dorian Yates
Fourth all-time in total Mr. Olympias, English bodybuilder Dorian Yates has won the contest 6 times. His wins were consecutive and occurred from 1992 to 1997. Standing in at 5'10", Yates weighed in at anywhere from 260 pounds to 280 pounds during competitions. He began training in 1983, and is known for his quiet, reserved personality. He is currently 54 years old.
5. Jay Cutler
A four-time Mr. Olympia winner, Jay Cutler won the contest in 2006, 2007, 2009, and 2010. Known for his tree trunk legs, he measures in at 5'10" and weighed in at around 260 pounds during competitions. He is one of only three athletes to win Mr. Olympia twice in non-consecutive years. The other two were Arnold Schwarzenegger and Franco Columbu. Cutler now focuses on bodybuilding nutritional supplement business, Cutler Nutrition. He is currently 43 years old.
6. Phil Heath
The reigning Mr. Olympia, Phil Heath has won the award 6 times; all of them consecutive. His wins have occurred from 2011 to 2016. This leaves him one Mr. Olympia short of Arnold Schwarzenegger, and two short of Ronnie Coleman and Lee Haney. Nicknamed "The Gift," Heath measures in at 5'9" and weighs in at around 250 pounds during competitions. He is currently 37 years old.
7. Eugen Sandow
Widely known as "the father of modern bodybuilding," German bodybuilder Eugen Sandow lived from 1867 to 1925, dying at the age of 58. Unusually ripped and muscular for his time, he purposely sculpted his body to resemble the classical sculptures of Greece and Rome. Sandow was the organizer of the first bodybuilding competition, which took place in 1901 at London's Royal Albert Hall.
8. Frank Zane
Three-time Mr. Olympia winner Frank Zane won his awards consecutively from 1977 to 1979. Much smaller in stature than the majority of top-level bodybuilders, Zane was renowned for remarkable symmetry and proportion. Standing at 5'9", his competition weight was just 185 pounds. Nicknamed 'The Chemist,' Zane is currently 74 years old.
9. Franco Columbu
Two-time Mr. Olympia Franco Columbu is one of only three bodybuilders to win the competition twice in non-consecutive years. His wins occurred in 1979 and 1981, both before and after Arnold's 1980 comeback win. Standing in at just 5'4" inches, Columbo weighed in at 194 pounds during competition. In addition to being a great bodybuilder, Columbo was also one of the world's strongest men. He is currently 75 years old.
10. Sergio Oliva
The predecessor to Arnold Schwarzenegger, Sergio Oliva was nicknamed 'The Myth' for his almost unbelievable physique. A three-time Mr. Olympia winner, he won his contests consecutively from 1967 to 1969. Standing up at 5'10" and weighing in at 245 pounds during contests, Olivia was a complete original in his time. Cuban born in 1941, he died at 71 in 2012.
Image Courtesy of Flickr User Jason Dean