Some links on this page are monetized by affiliate programs - see disclosure for details.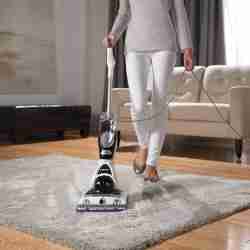 When looking for the best carpet shampooer there are many things to consider besides price. Fortunately with the modern technology that quality cleaners such as this are comprised of, it really saves us money because it allows us to keep our carpets in prime condition so they don't need replacing as often.
Even carpets that are not made of the best of quality can be kept looking nice provided they are cleaned regularly and with the right equipment. But what is the right equipment? Let's take a look at the top machines on the market right now.
Choosing the Best Carpet Shampooer
Many of the carpet cleaners come with a lot of different features but the first priority should be focusing on those machines that have the more powerful motors. They do the best job on carpets that are heavily soiled and especially those that are in high traffic areas.
When you are looking at the features pay attention to the water compartments. Those that have separate compartments for the hot water and the carpet cleaning solution are reported as being the best type.
You also want to consider the weight of the cleaner, especially if there is going to be a need where you have to carry it up or down stairs. The ease of use is important in regards to weight. If it is too heavy to push then you will find that you will tire much faster from this task.
Extra attachments are always beneficial such as those that can be used for upholstery cleaning.
When you are looking at the best carpet shampooer you really have to consider what is going to be best for you and will meet your specific needs. There are some cleaners that have a multi-purpose like being able to clean hardwood floors. You need to think about whether a combo unit like this would be more advantageous.
Something else you want to give some thought to is how compact the carpet cleaner device is and how conveniently can you store it.
Who are the contenders for Best Carpet Shampooer?
While we have listed the top 10 brands they all have something unique about them. There are different aspects that we can look at to allow us to make a decision as to what we would consider as the top 3 brands.
For something that seems to be basic and simple yet has a good rating for getting the job done it would have to be this Hover model. It is considered to be lightweight coming in at 18.1 pounds. It possesses two simple to fill and empty reservoirs with one being for the clean water and the other for the dirty water. Plus it has the added feature of the wash cycle then a rinse cycle. When it comes to the cleaning heads it uses what is called spinhead technology. This means it has a counter rotating head system. Overall it is reasonably priced.
The activity in every home is different therefore the carpets are exposed to different elements. For those homes that have pets this can play havoc on the carpet. Some of the major carpet shampooer manufacturers have recognized this and have brought to the market cleaners that will address these specific needs. This Bissel model is one of them. It offers two cleaning modes. One is great for just standard carpet cleaning. This means that carpets that aren't too dirty don't need to be exposed to excessive cleaning. Then the alternate mode is designed for the deeper cleaning that is needed for pet stains and pet hair that gets really embedded into the carpet fibers. While this appears to be a pretty powerful carpet shampooer it is considered to be lightweight.
For those that like a carpet shampooer that is more structured along the professional line and is a heavyweight then this Rug Doctor seems to be a good choice. For the large families with kids running in and out all day, and then add to this a few family pets there is no doubt that the carpets are going to be in constant need of some deep cleaning. It is not light as it weighs 50.3 pounds. The feedback is most favorable for the deep cleaning capabilities of this Rug Doctor. The brush system is comprised of multi-directional fiber cleaners, and the unit also comes with vibrating brush technology.
Considerations When Choosing The Best Carpet Shampooer
The most important factors all focus around performance and durability. Then once you are satisfied that the one you are choosing has all of these components you can then take a look at the additional features they may have.
Size of the Motor
The motor is important because it is what is going to supply you with the power that is needed especially when the cleaner is designed for deep cleaning. This means it has to be able to power the cleaning heads so they can get down to the base of the fibers.
Spray and Suction Capacity
The cleaner has to have a good spray nozzle that will provide enough water to allow the cleaning solutions to penetrate so they can loosen the dirt and debris. The suction has to be strong enough to help remove the ground in dirt in the fibers and remove the excess water so the carpets can dry fast.
Water Capacity
You want your shampooer water reservoirs to be almost equal in size so that you can empty and fill at the same time. They should be big enough to allow you to clean a good section of the carpet at a time. However, you don't want them so large as to increase the weight of the carpet cleaner which would make it difficult to maneuver.
Quality of the Brush Heads
There is no point in having a good strong motor if the brush heads are inferior. This would mean that they would outlive the unit. In some cases you may be able to buy extra replacement heads, but this just increases the cost of the unit.
Ease of Use
Most carpets are a fair size and they take time and energy to clean. You want a carpet shampooer that is lightweight enough that you don't have to expend a lot of energy pushing it. You also want it light enough that you can lift it to clean carpets on the upper floor levels if necessary.
Weight
Weight falls in with the ease of use, but you also want to consider the weight with the water reservoirs as well as without. If the machine is heavy when empty consider what the weight will be when loaded.
Warranty
Not only do you want to ensure that your shampooer comes with a warranty but you want to know how long it will be in place for and exactly what it will cover.
Brand Credibility
Purchasing a well known brand name will give you some confidence in its credibility. However, you want to make sure you are not paying more simply because of the name.
Motor Size
Hoover Power Scrub Deluxe Carpet Cleaner
The Hoover has a solid but not spectacular 10 amp motor. It will get the job done.
Bissell 1548 ProHeat 2X Revolution Pet Full-Size Carpet Cleaner
6.8 amps. That's not as powerful as some if its competitors.
Rug Doctor Mighty Pro X3 Pet Pack
Want a machine with serious power on a greater scale than its competitors. This one has a best-in-class 1.7 HP motor.
Quality of the Brush Heads
Hoover Power Scrub Deluxe Carpet Cleaner
Brush heads use Spin Scrub technology which rotate the heads 360 degrees.
Bissell 1548 ProHeat 2X Revolution Pet Full-Size Carpet Cleaner
Bissell says their Dirt Lifting Power technology combined with their Heat Wave Technology helps to lift dirt out the carpets better.
Rug Doctor Mighty Pro X3 Pet Pack
Vibrating Brush technology helps the bristles free dirt particles trapped deep in your carpet.
Ease of Use
Hoover Power Scrub Deluxe Carpet Cleaner
The Hoover is light weight. Its SpinScrub Technology allows for 360 degree shampooing.
Bissell 1548 ProHeat 2X Revolution Pet Full-Size Carpet Cleaner
In addition to being light weight, the Bissell is designed to be extra easy to maneuver and carry.
Rug Doctor Mighty Pro X3 Pet Pack
This machine has an adjustable handle. It also includes the cleaning products you need to get started right away.
Weight
Hoover Power Scrub Deluxe Carpet Cleaner
This lightweight machine weighs 18.1 pounds. Light enough to carry up and down stairs without issue.
Bissell 1548 ProHeat 2X Revolution Pet Full-Size Carpet Cleaner
Even lighter at an impressive 17.5 pounds. Among the lightest-weight machines we looked at.
Rug Doctor Mighty Pro X3 Pet Pack
The Rug Doctor, on the other hand, is solid and heavy (in comparison). At a solid 50.3 pounds, the Mighty Pro X3 is a beast.
Warranty
Hoover Power Scrub Deluxe Carpet Cleaner
Hoover has you covered with a 2 year warranty.
Bissell 1548 ProHeat 2X Revolution Pet Full-Size Carpet Cleaner
Bissell advertises a 3 year (limited) warranty for its rug shampooers.
Rug Doctor Mighty Pro X3 Pet Pack
The winner in this category, Rug Doctor provides an impressive 5 year warranty on its products.
Brand Credibility
Hoover Power Scrub Deluxe Carpet Cleaner
Hoover has the most credibility of any carpet cleaner on the market. Their original carpet cleaning products date back to the early 1900s.
Bissell 1548 ProHeat 2X Revolution Pet Full-Size Carpet Cleaner
BISSELL has been in the game for about 60 years (first carpet shampooer released approximately 1956), and it's a quality brand that's priced reasonably.
Rug Doctor Mighty Pro X3 Pet Pack
Rug Doctor was founded in 1972. I've concluded that all three of our top picks are made quality, recognizable brands with credibility.
Our Carpet Shampooer Reviews Are In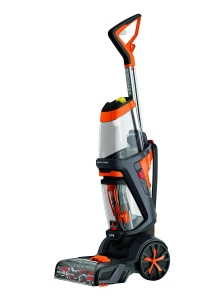 The top ten carpet shampooers range quite a bit in price. If you are looking for the best low price option, take a look at BISSELL's line of cleaners.
The BISSELL Little Green ProHeat Turbo Carpet Cleaner, 1425B comes across as being the cheapest in the top ten. A newer version of this particular shampooer is available.
Then next best price is BISSELL Deep Clean Essential Full Sized Carpet Cleaner, 8852. This is a 6 amp motor. This is only slightly smaller than the Bissell 1548 ProHeat 2X Revolution Pet Full-Size Carpet Cleaner.
The Bissell 1548 also has some extra features to go with it like the heat wave technology that keeps the temperature of the water heated while you are using it.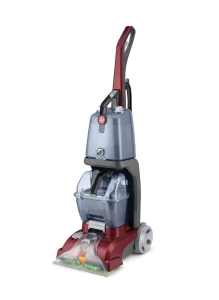 We chose this as one of the top three and consider it the best buy for the money. And it seems that we are not alone with this opinion. It is one of the few of the many shown on Amazon that has received at least 4.5 star rating at the time this was written.
The price is really reasonable. It is lightweight yet seems to be a top performer. This is probably mostly due to the spin scrub technology. This technology allows for the cleaning of the carpet fibers from all angles and not just in one direction.
The extra feature that it has is the rinse feature. This is really great because it allows you to remove all of the soap residue without being too aggressive on the carpets.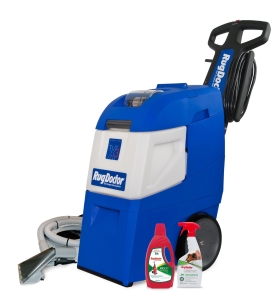 Overall when you look at the performance, the features and the price in my opinion the Rug Doctor Mighty Pro X3 Pet Pack is the best choice.
The removable large capacity clean and dirty tanks are easy to fill and empty. The machine itself is on the heavy side so if you have a lot of stairs do consider if that's an issue. The trade-off is you're getting a high quality, durable machine that's built to last.
The price is also on the high end of the spectrum. But think about how nice it will be to have the ability to do a high quality, professional cleaning without the price of hiring a professional cleaning crew. Check out Rug Doctor if you just want the best quality product overall, and you want it to last for years.
In Conclusion
There are some great carpet shampooers to choose from and you will most certainly find one that fits in with your price range. Your needs will be different than someone else's so it's important to keep these in mind when making your choice. Also, make sure that you have some knowledge about the types of carpets that you have and the specific cleaning requirements for these.
You will also have to do a little research into the types of carpet cleaning products that you can use with your specific carpet cleaner. Some of these will demand that you only use a specific type. If this is the case and you use another type, and it damages your machine then it could affect your warranty.