Some links on this page are monetized by affiliate programs - see disclosure for details.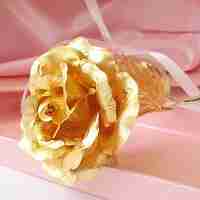 If you're in a relationship, your girlfriend is very special to you, and you want to show her how much she is loved. Doing things like offering a shoulder to cry on when she's having a bad day, taking her out on a fun date, or even just spending time with her are all great ways to show how much you care.
Another way to show your girlfriend how much she means to you is with a thoughtful gift. Through your relationship, you will be together during many special occasions, from her birthday to Valentine's Day and Christmas. Sometimes, though, you may just want to give her a gift "just because."
Whether you're celebrating a holiday, showing your appreciation for her on milestones like anniversaries, or just buying her something to cheer her up after a long, hard week, it's important that you always choose the right gift for any occasion.
Here's Our Top 10 Gift Ideas Your Girlfriend Will Love in 2021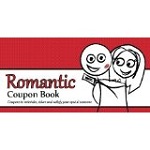 She loves to use coupons at the store, so why not let her use them at home as well? This romantic book has 22 fun coupons she can redeem for time with her man.
This coupon book is unique, inexpensive, and makes a great gift for any occasion.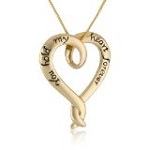 This beautiful pendant is a great way to say "I love you" for any occasion. The sterling silver open heart design is engraved with the words "You Hold My Heart Forever" to remind her of how much she is loved. The pendant comes on an 18-inch sterling silver box chain.
This is a great gift idea for a birthday or Valentine's Day, and it's extremely affordable.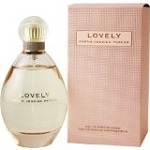 This fragrance is just as lovely as she is to you. This popular scent from movie and TV actress Sarah Jessica Parker is popular with women of all ages.
This light refreshing scent combines lavender, orchid, mandarin, and other delicious fragrances for a refreshing floral she can wear for any occasion.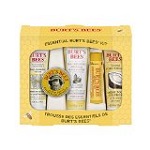 She can pamper herself from head to toe with this great kit filled with five Burt's Bees products. The trial-size products include a cleansing cream, hand salve, body lotion, lip balm, and foot cream.
With a very affordable price tag, it makes a great everyday gift, as well as a Christmas stocking stuffer.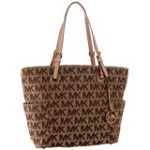 The woman who appreciates the finer things in life will love receiving this designer tote. This tote is embellished with Michael Kors' signature logo, is roomy enough for all of her daily necessities, and it comes in your choice of six great colors.
This is a high-quality bag she'll be able to carry around for years to come, and it makes a great gift for Christmas or birthdays.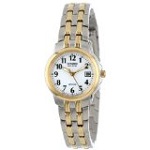 This classic watch coordinates with any ensemble, whether she's heading to the office or getting ready for your date night. The stainless steel design is tough and durable, and the gold accents make it more fashionable.
With the Eco-Drive technology, it's powered by light and doesn't require any battery changes.
If she loves filling her closet with stylish shoes, you can't go wrong with these sky-high platform pumps from Jessica Simpson.
These shoes are available in your choice of leather or suede and have a classic style that looks great with almost anything, paired with fashionable details like a hidden platform and a choice of six great colors, from neutral Nude to Palmetto Green.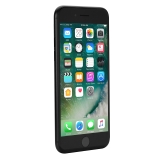 Always stay connected to your sweetie by purchasing her this iPhone 7.
She'll be able to make and receive calls, text her friends and family, play games and apps, listen to music, and so much more with one of the world's best-selling smartphones.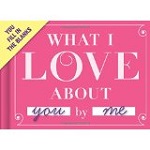 If you want to give a sentimental gift but you're not crafty enough to make a scrapbook and you just can't seem to come up with the words for a love poem, this book will help you create a gift she'll never forget.
Simply fill in the blanks to describe what you love about your girlfriend. Fill in all 50-pages at once, or fill it in over time as you discover more things you love about the woman in your life.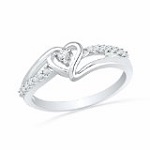 If you're not quite ready to pop the question yet, but you want her to know that you do intend on having a lasting relationship with her, a promise ring is a great way to symbolize your feelings. This ring features 1/10th CTW of genuine diamonds, a gleaming sterling silver bad, and an affordable price tag.
It comes in a variety of sizes for the perfect fit, and it makes a great Christmas, birthday, or anniversary gift to show your girlfriend how much you love her.
What Makes a Great Gift for Your Girlfriend?
Shopping for the best gift for your girlfriend can be overwhelming, to say the least. You may have to select from products that are completely foreign to you, like fine jewelry, women's clothing, or cosmetics. However, it is the effort that you have put into the gift-giving process that really means the most.
You want to show her with your gift that you really know her as a person, that you know exactly what makes her tick. Instead of picking up a random fragrance at the local department store, take the time to plan out her special gift. Keep the following four considerations in mind when it's time to go shopping.
Will she use it?
It should go without saying that you should buy something that will be used. If she doesn't wear a lot of makeup, buying her an expensive palette at the cosmetic counter is a waste of money – and it leaves her wondering if you know her at all. If she's perfectly content with her flip phone, you don't want to buy her a complicated smartphone. Before you buy, think about whether or not she will get use out of it. You can even draw inspiration from things that she currently owns, as well as gifts that may or may not have been a success in the past.
Does it fit her personality?
A girl with simple tastes may think a pair of designer shoes looks great, but would she actually wear them? If she has a sporty style, do you think the frilly, girly outfits would be right for her? Keep her personality and personal interests at the forefront of your mind while you shop. If she loves technology, get her the latest and greatest new gadget. If she loves to spend her days poring through books, consider purchasing her a first edition classic or an e-reader.
Think beyond the gift box
The best gifts do not necessarily come wrapped in wrapping paper. Sometimes, an experience together is the best gift of all. If she's been talking about wanting to try out the newest local restaurant, take her there for a surprise night out on the town. If she's been stressed out from life, book a weekend getaway for the two of you or a spa day just for her. Taking the time to plan a special day (or several days) with her makes for a very meaningful gift.
Don't break the bank
Even if it's for a special occasion, you should never go broke purchasing a great gift. If you see a future with your girlfriend, which includes things like living together and purchasing a house, you want to be wise with your money. Spending a ton of money on a gift for her and being broke for weeks or months because of it doesn't show financial responsibility. If you have a special occasion coming up and you want to go all out for it, make sure you begin saving money in advance so you can be financially stable after a big purchase.
Related: Ultimate Guide to the the Best Birthday Gifts for Her
Types of Gifts To Consider
Jewelry
If she loves accessorizing with beautiful jewelry, consider buying her a new piece for her collection. When shopping for jewelry, it is extremely important to set a budget because it is very easy to go overboard. Luckily, there are pieces available for every budget. Fun and fashionable costume jewelry is an inexpensive gift that is something you can pick up to give to her "just because."
If you want to celebrate a momentous occasion or holiday with jewelry, you can spend a little more on something like a gemstone ring, pearl necklace, or diamond stud earrings.
Bath gifts
What woman doesn't love to pamper herself? Let her create her own spa at home with a gift basket filled with great goodies like delicious-smelling bubble bath, loofahs, and bath beads. Purchase a pre-made basket or gather up all of her favorite items like shower gel, a cooling eye mask, and body lotion.
You can even give her a new silky rode and plush slippers for relaxation after her total spa experience.
Beauty gifts
If she loves her cosmetics, find out what brand she likes and purchase a nice gift set with bold new colors and fun new products. If you don't know anything about cosmetics, you can present her with a new perfume. And if she's running out of her favorite scent, a big replacement bottle will be much appreciated.
You can also try to find a scent that you think she would enjoy. Clean scents and very light floral or fruity scents are very popular, as are celebrity fragrances.
Clothing
If your girlfriend is a fashionista, you can purchase her a great new outfit. An added bonus is if you make plans to take her somewhere special, like out to a romantic dinner, where she can wear her new gear.
If you aren't sure of her size or you're just completely clueless when shopping for women's clothes, you can purchase her a great accessory. Scarves, sunglasses, and shoes are great, and you can also look at designer handbags in classic styles that transition from season to season.
How To Choose a Gift Your Girlfriend Will Adore
When shopping for your girlfriend, there are always a few things you should keep in mind. First of all, what is the occasion? If it's a milestone anniversary or a big holiday, you want to make sure you plan ahead so that you can get her a great surprise. Next, consider your relationship.
Did you just begin dating or have you been living together for quite some time? Buying a pair of diamond earrings for a girl you've only been seeing for a month may be a bit too over-the-top, but it would work for someone you've dated and loved for years. Also, you want to keep her personality in mind. If she doesn't watch TV, don't buy a big screen LCD model that is more for you than her.
Think about her style and her interests while you shop. Finally, never forget the power of a gift that comes straight from the heart. Even if you have plenty of money in the bank, a sentimental gift that's made with love is worth more than anything that can be purchased. A love letter, a poem, or a photo album featuring your best shots as a couples are all very sentimental and are things that can be cherished for a lifetime.
Avoid Gag Gifts
A sense of humor is important in any relationship. But gag gifts usually aren't a good idea. You'll especially want to avoid comedic gifts for a major occasion such as a birthday, Christmas or Valentine's Day.
Just about every woman is at least somewhat self-conscious about their age. Gifts which imply she's old might make her feel embarrassed or uncomfortable. That's especially true if you're presenting the gift to your girlfriend in front of her friends or family.
Of course, not all funny gifts are bad. You and your girlfriend likely share many inside jokes. Good-natured gag gifts can brighten her day. These types of gifts are best given either as a "just because" gift or alongside a serious gift.
Conclusion
It's important that you always show your partner how much she is loved by spending time with her, treating her right, and surprising her with great gifts from time to time. Don't make her settle for less than what she truly deserves by purchasing a generic gift at the last minute.
Instead, personalize the gift to suit her own personal tastes. Show her how much you really know her, as well as how much you care, by handpicking a great gift that she'll never forget.