Some links on this page are monetized by affiliate programs - see disclosure for details.
We have a lot of delicious treats to thank Italians for: pizza, pasta, gelato, gabagool—the list goes on. Best of all, we need to thank the Italians for coffee. Cappuccino, macchiato, latte, espresso, lungo, ristretto, and all the assortments coffee has to offer. The Italians have fantastic blends of coffee. Italians drink coffee day and night– a shot of espresso in the morning, to a calm and warm latte after dinner.  We've done a little research and found that the three top classic Italian coffee brands are Illy, Larraza, and Segafredo. As for our decision as to which is the best Italian coffees, we chose Illy, and Illy delivered.  Here is our honest illy coffee review.  
illy Coffee Review: The Pros and Cons
Pros: 
Consistent quality

Ethically sourced

Eco-friendly packaging 

Custom machines created for their pods, making the perfect cup of coffee
Cons:
On the higher end price point

Internationally shipped
About illy Caffe 
Illy was founded in Trieste, Italy, by Francesco Illy and is still a family run business since its founding in 1933. Their forte is their espresso, which is blended from arabica beans sourced from multiple places around the world. The grounds are packaged and sealed in steel canisters with their signature silver and red "illy" logo on the front.  Illy canisters are made to keep the coffee fresh for weeks, even after opening.
Illy prides itself in offering the best technology, art, and (of course) coffee in creating their product. Their mission is to bring happiness to all those who "appreciate beauty and flavor worldwide with the best coffee nature can offer, enhanced by the best of technology and art."  Illy Caffe produces some of the world's most refined espresso coffees and is a worldwide advocate for quality and technical sophistication in coffee production. 
What does illy coffee taste like?
There were various illy coffee selections to pick from when we did our illy coffee review. The classic illy coffee roast has two options: medium and dark. Illy also has a selection of roasts grown in different countries around the world spanning from Colombia, India, and many others. We've based our review on the classico medium and dark roast. 
First off, Illy carries a very bold aroma. The aroma is not the strongest but is pleasantly noticeable throughout the room as it's brewing. The coffee's color itself is a rich, dark brown—almost black, which matches its strong yet smooth taste. 
Illy wasn't bitter or acidic for us, and there seems to be a hint of sour along with a subtle sweet aftertaste. For us, Illy has a nice flavorful bold taste with a touch of a fruity, caramel taste. It was very smooth. It also pairs nicely with a bit of cream and as much sugar as you'd like, but we don't think it needs much.
Which roast is the best for your taste,

illy intenso vs classico?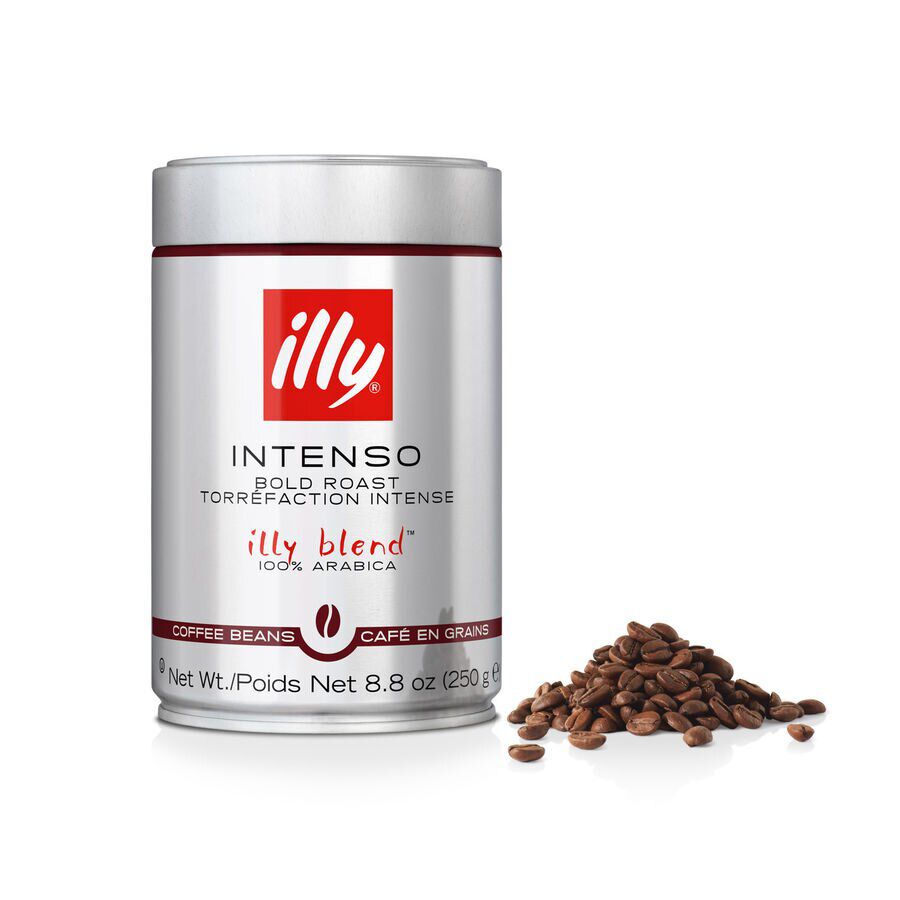 According to Illy, Intenso is described as a "bold roast" coffee with a  "pleasantly robust finish." You will also notice a bit of a fruity, cocoa taste, which is perfect for those looking for a deep and darker flavor.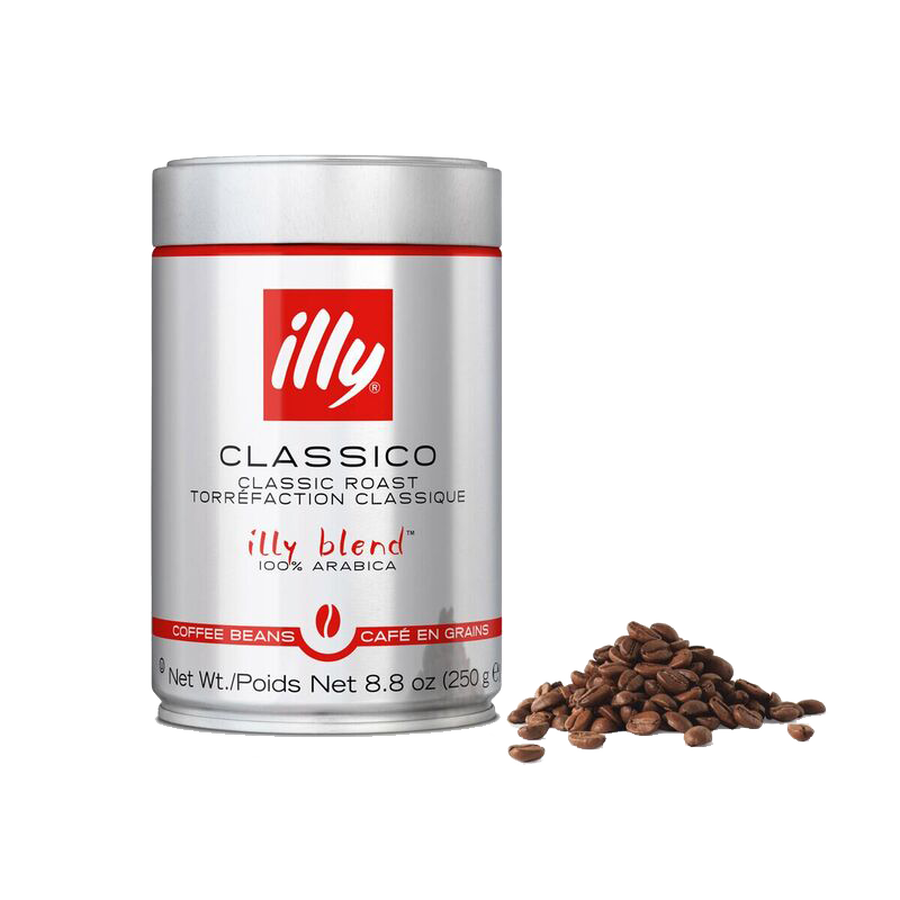 If you prefer a more "classic" take, then opt for Illy's Classico, which is their medium roast coffee. Illy's Classico classic roast coffee has a sweet, caramel taste that sticks around long enough for a fruity, floral taste to kick in at the end of your sip.
What coffee pods are compatible with illy Coffee?
If you want a simpler (and more practical) way to get your coffee, then opt for Illy's coffee pods. Both quick and easy, these pods come in a variety of options. Here are some of their options from their website:
iperEspresso Capsules: Rich, smooth illy coffee in an innovative iperEspresso capsule system makes café quality espresso with ease.
Espresso Compatible Capsules: Aluminium capsules compatible with Nespresso®* Original coffee machines. *trademark of a third party, not connected to illycaffè S.p.A.
K-Cup® Pods: illy brewed coffee in the convenient format of a single-serve pod designed for use in all Keurig K-Cup brewers.
How to Make the Perfect Cup of illy Coffee
Here are the different ways you can make a blend of Illy coffee. We've recently made a review about the top ten drip coffee makers, if you would prefer drip coffee we definitely recommend you read outr in-depth article. Naturally, for your Illy coffee, add cream or sugar to your personal liking: 
French Press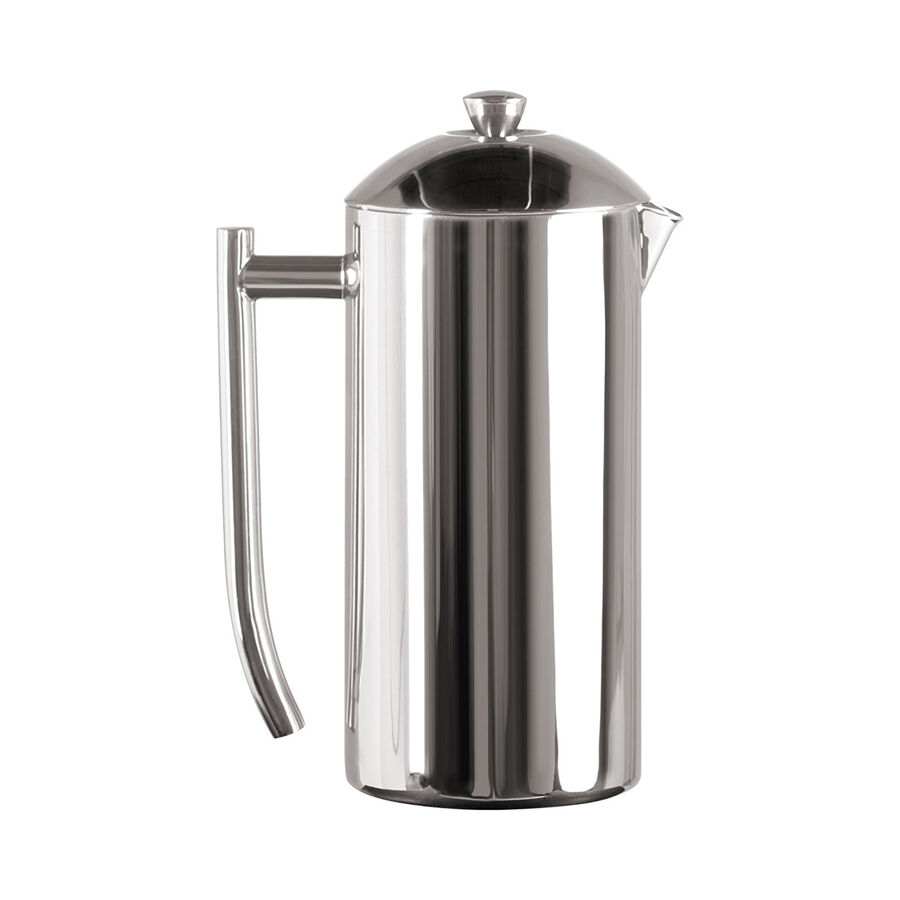 Buy illy's Frieling Ultimo French Press for $94.99 
Despite its name, the French Press was supposedly made and patented by Italian Ugo Paolini (thanks again, Italy). The French Press is the popular method of choice. Using a cylinder-like pot, hot water is pressed through a built-in filter screen via a plunger. The grind should be both medium and consistent throughout. If it's too coarse, it may clog the filter. Conversely, fine grinds may pass right on through the filter yielding a muddied result.
Brewed Coffee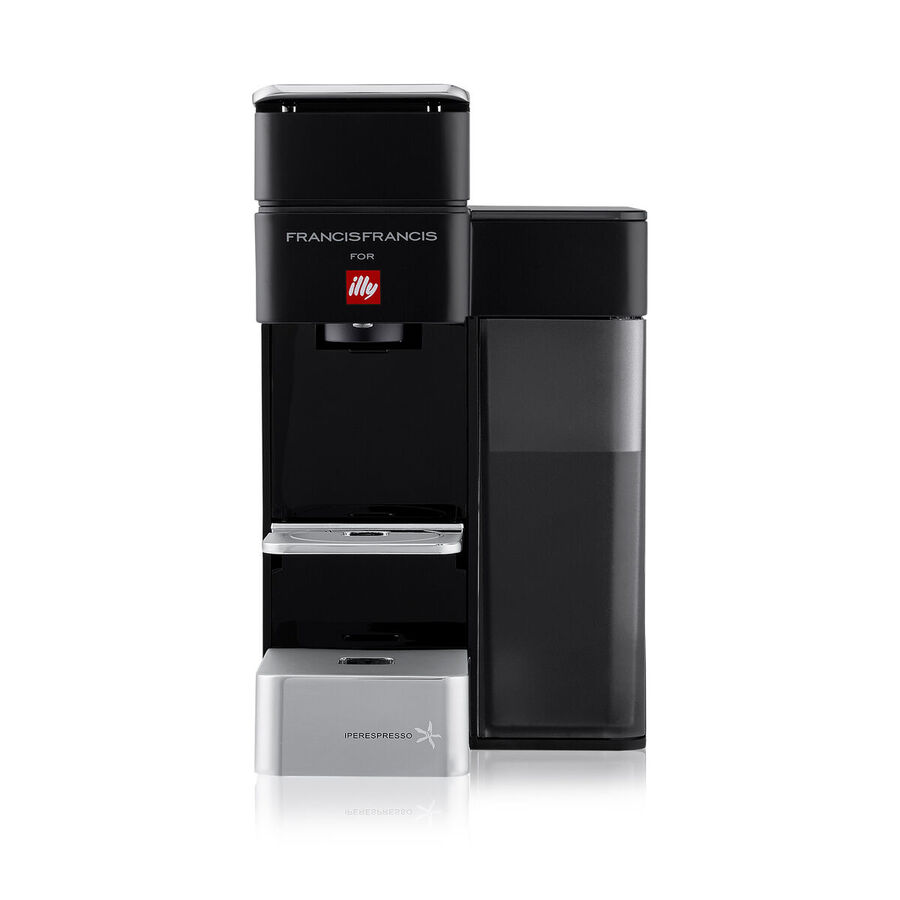 Buy illy's Y5 iperEspresso Espresso & Coffee Machine for $299
The classic American staple of making coffee originates from Germany and their use of paper filters. Simply pour hot water onto the ground coffee beans and—that's right—let it brew. The water will pass through the beans, absorb the flavors, and drip right into the cup while the used coffee grounds stay behind.
Again, go with a medium grind. If it's too coarse, then it will taste weak whereas too fine of a grind can lead to undesired bitterness. If you use a thermal carafe, then you can expect some good brew in a few hours.
Espresso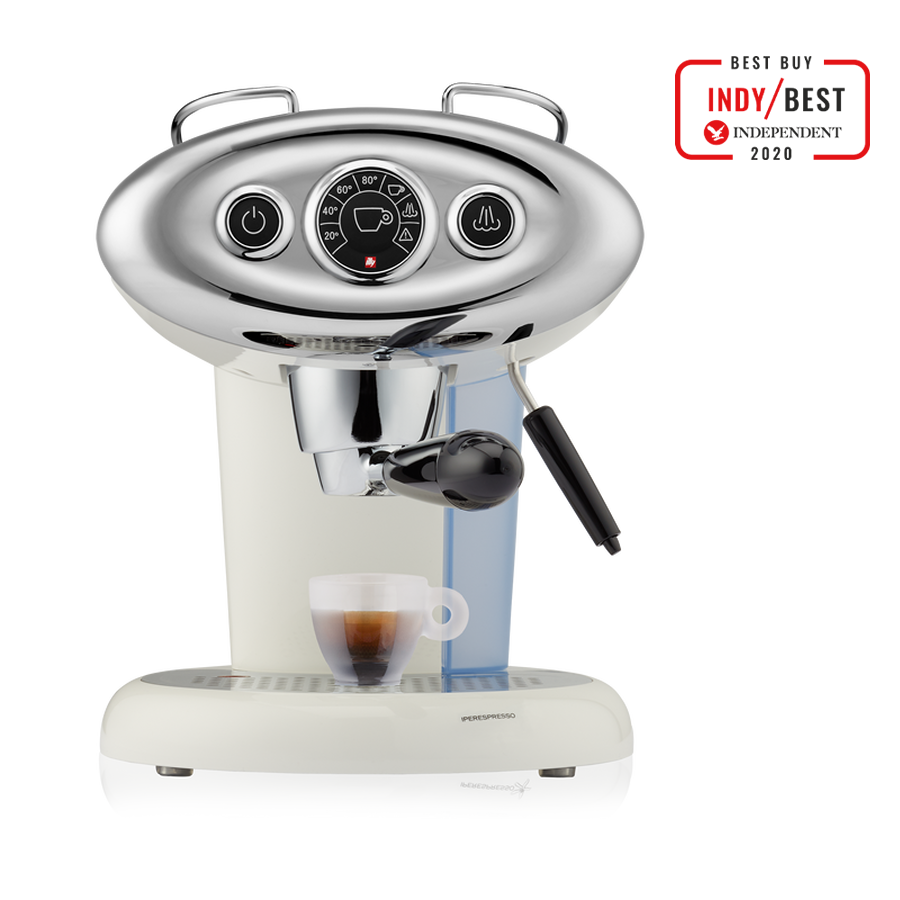 Buy illy's X7.1 iperEspresso Machine for $295 
Illy is known for their espressos so this may be the route to go. Espresso is meant to a quick pick me up, a one-shot boost to start your day or to keep you going. Do not get the impression that espresso is simple. The brewing method for espresso is made from hot water and high pressure, not any old coffee maker can create espressos. Luckily, Illy sells its own espresso machine, compatible with the iperEspresso capsule. 
For the coffee enthusiast, espressos are the way to go. The concentrated flavor gives you a wonderful crema. It does not give the coffee an acidic flavor, rather a velvety aroma.  Espressos give a much bolder flavor than the taste of coffee.
Our Verdict
If you're looking for an old, classic, and authentic Italian coffee, then look no further. Illy is our current favorite. It is a bit on the pricier side amongst its competitors, but we're willing to pay the price for a great cup of coffee. In other words, you are going to get what you pay for. Whether you are a coffee aficionado or a casual connoisseur, Illy will have something for you. For us, we personally enjoyed their Classico (medium roast) made with their Y5 iperEspresso machine (yes, we're that pretentious), however, more often than not, we choose to save time with their K-Cup pods. 
If you like our illy coffee review and would like to give them a try, then don't miss out on their Coffee Subscription Exclusives. All subscribers will receive 20% off Orders, a welcome gift, and complimentary shipping all the way from Italy.