Some links on this page are monetized by affiliate programs - see disclosure for details.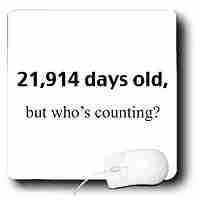 Choosing a 60th birthday gift can be difficult. At this juncture in life, your friend or relative will be more likely to say that they don't need anything, and they do not wish for you to purchase them a gift. However, if this is someone that is close to you or if you've been invited to a 60th birthday bash, you want to arrive with a great gift on the big day.
Even if you're unsure of what to purchase for the guest of honor, you can use your head to brainstorm gift ideas the soon-to-be 60 year old in your life will adore.
Top 10 Best 60th Birthday Gifts They'll Love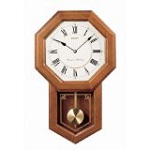 This classic clock looks perfect in almost any home. This clock is made by Seiko and features smooth Quartz movement that's very accurate in keeping time. It has a dark brown solid oak case that looks great and is extremely durable for years of use.
The clock has a gold pendulum, and it chimes every quarter hour and on the hour. It features a classic schoolhouse design that will perfectly accent any room of their home.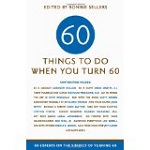 This book is a collection of essays dedicated to turning 60. The essays are humorous, thought provoking, and may even be life changing.
This is a great book to present to anyone turning 60, and because of its affordable price, it's ideal for coworkers or distant relatives.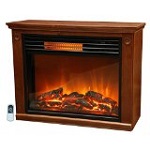 If the house they've made into a home doesn't come with a fireplace, you can give them the next best thing with this electric model. No chimney is required, and all you have to do is plug it up. It is available in an oak finish that is designed to complement a variety of home furnishing and décor.
It has adjustable heat settings to keep them warm during the coldest winter days, or it can be used without the flames to create ambiance with the 3D glowing flames. The unit comes equipped with a handy remote that makes it easy to change the settings.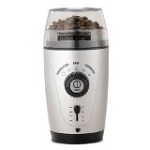 Some people just can't start the day without a cup of coffee but grinding the beans and making the coffee can be a daunting task. This coffee grinder from Hamilton Beach does all the work so they don't have to. It offers hands-free operation, sharp blades that grind coffee beans and spices in just minutes, and the chamber removes and is dishwasher-safe so cleaning up is a breeze.
This is a great gift for anyone who wants a more convenient way to grind their coffee beans, particularly those with arthritis who can't use their hands.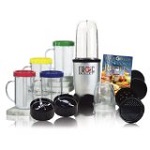 This versatile kitchen appliance lets them do it all. Whether they want to chop or dice food, blend a healthy smoothie, or even grind coffee, Magic Bullet does it. It replaces multiple small appliances, including a blender, coffee grinder, and food processor. It is easy to use and the pieces are dishwasher-safe.
This set comes with everything they need to get started, including the power base, tall cup, short cup, two stainless steel blades, two resealable lids, two shaker-steamer tops, four party mugs, four colored lip rings, and a recipe book. Interested in other blenders? Check these out!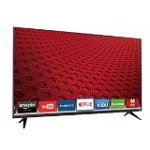 If they have an old, outdated TV, impress them with this high-definition flat-panel TV from VIZIO. The 43-inch screen is just the right size for a den, living room, or bedroom, and it can sit on a TV stand or be mounted on a wall to provide them with additional space.
The high-definition picture is crystal-clear, and it connects wirelessly to a network to access apps like Netflix, Hulu, and YouTube.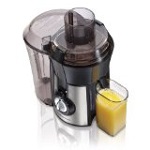 If they like to stay healthy, making their own fresh, natural juice at home helps them reap multiple health benefits. This juicer from Hamilton Beach is stylish, functional, and affordable. It has a large chute for fitting whole fruits, an 800-watt motor that extracts from soft and hard fruits, dishwasher-safe parts, and a metallic design that looks wonderful and modern in any kitchen.
This juicer allows them to squeeze their own delicious orange juice for breakfast or make their own healthy concoctions for energy, relaxation, and more.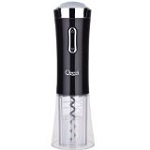 This electric wine opener makes opening their favorite bottle of vino easier than ever. With just the touch of a button, any bottle of wine opens in just seconds. This is a great gift for those who suffer from arthritis and may struggle to open things.
It comes in three great colors to complement any kitchen, and it can open up to 40 bottles of wine on just one charge.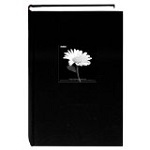 Put together your favorite memories of the birthday celebrant with this photo album. It holds up to 300 of your best memories. The fabric cover is available in multiple colors, and it looks great when displayed on a shelf or table. This album is acid-free and PVC-free.
This makes a wonderful personal gift that is even more amazing when paired with a sentimental note or card.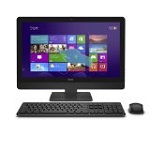 If they want to keep up with all of their family and friends, as well as the latest media and current events, they can do so with ease with this desktop computer. Whether they've never owned a computer before or will just be replacing an outdated model, this computer is easy to use and has loads of great features. It comes with everything needed to use it right away, including a CPU unit boasting a 1TB hard drive and 8GB RAM, a 23-inch flat screen monitor, a keyboard, and a mouse.
This is a great surprise for the loved one in your life that wants to keep in touch with children, grandchildren, and other relatives all over the world through email, social media, and video chat.
What Makes a Great 60th Birthday Gift in 2020?
There are a few key points you have to consider before you begin shopping for a 60th birthday gift. What works for one may not work for another, so if you've found a great gift for someone in this age range in the past, this doesn't necessarily mean it will be a good choice for another person. This is why it is crucial that you put time, effort, and lots of thought into your gift, especially for those who have said they don't want a gift. You want to show them how well you know them by presenting them with a thoughtful gift on this milestone birthday. Before shopping, keep the following considerations in mind.
What is your relationship to the recipient?
You should always make your best effort to pick a fabulous gift for the birthday boy or birthday girl. However, you need to evaluate your relationship with the celebrant. If it's a spouse, parent, or other loved one with whom you are very close, you want to make an extra effort to make this birthday one they will never forget.
You may also opt to adjust your birthday budget accordingly based on just how close of a relationship the two of you have. For instance, you're likely to spend more money on a birthday gift for a spouse or best friend than a coworker you never see outside of work.
Speaking of budget
make sure that no matter who you're purchasing for, you set a spending limit on their gift. You shouldn't seek out gifts merely for their price tags, but instead, you should come up with some great gift ideas before you even start looking at price. Once you have a few ideas, you can then set your cap. Budget accordingly for items that you know are more expensive from the start, and if you determine it's just not something you can afford you need to use other ideas or think of alternative but similar items you can buy.
You want to buy a great gift for this occasion, of course, but you shouldn't have to spend beyond your means to do so. With a little ingenuity, you can buy the perfect gift at just the right price.
Will the gift be something that they'll use?
When shopping for a gift, you have to remember to put your own interests on the back burner. You may think that the flat-panel LCD TV with 3D technology is really cool, but do they even watch TV? You might have selected a beautiful and elegant designer piece of jewelry, but do they have a more simplistic style? Even if you love something, that doesn't necessarily mean the person you are shopping for will as well. Before you even begin to browse a single gift, write down everything that interests the celebrant. From gardening to cooking to being in the outdoors, you want to consider their hobbies and interests.
Put your feelings and emotions into the gift
Sometimes, the best gifts aren't the ones we can just simply pick out in the store. Instead, think about what you could do that comes straight from the heart that would make this birthday even more special. If you sew or knit, create something useful for them. Love to write? Write them a touching poem, and you can even put it in a frame so they can keep it forever.
If you're really stumped for gift ideas, you can simply affix a homemade card (or even a store-bought card with a touching personal message) to the gift you've purchased to show them how much they are loved.
Types of Gifts To Consider
Photo gifts
This is an especially great gift for a parent, grandparent, or other close family member. Get together with siblings and other family members to collect pictures that you can compile into a memory album that showcases their favorite people in the world. You can also use a collage frame that they can hang on the wall with photos of their children, grandchildren, and other special loved ones.
Photo canvases, coffee mugs, and other photo gifts are all good ideas for a birthday gift. You can even consider purchasing them a new camera so they can capture new memories in the future.
Home décor
If they're always adding new and fabulous things to dress up their home's interior, consider purchasing them something they can use to decorate their home. This could include a special figurine, a new wall shelf, a new framed picture for the wall, or picture frames filled with loving memories.
No matter what you purchase, make sure it complements their furnishings, other decorative items, and paint colors.
A once-in-a-lifetime memory
If they've always wanted to do something more daring, age doesn't have to stop them. Treat them to a fun and thrilling excursion like parasailing or flying in a helicopter. If they've never expressed wanting to do something so daring and exciting, pool your money with other family members or close friends to send them on a vacation they've always wanted to take, or you can even treat them to a dinner at a nice restaurant they've been wanting to try. The point is to give them a new experience.
Gag gifts
Gag gifts at this age are pretty common, and many can be quite amusing. However, if you're attending a party with other relatives, friends, and loved ones, you need to remember to keep it tasteful. You don't want to purchase something with sexual undertones, for example, at a party where children are going to be attending. You also don't want to opt for a gag gift if they might not receive it well. If there is any question on whether it will hurt their feelings, avoid giving a gag gift for a 60th birthday.
Conclusion: How To Choose The Best Gift
Before you buy, ask yourself the following questions: Does it reflect their interests? Does it fit in with a special hobby of theirs? Will it get used often or is it more likely to be stuffed in a closet unused? Does it fit within the budget you have set for yourself? And finally, does it reflect how much you care about the person? The last point doesn't necessarily mean you have to buy them a sappy gift; rather, any gift you buy should show how well you know them, not purchased because it was cheap or convenient. Once you've answered these questions, it's easy to choose the ideal 60th birthday gift for the special person in your life.
When a relative, friend, or other loved one is celebrating 60 years of life, this is a momentous occasion that should be shared with all of their loved ones with a good time, good food, and of course, great gifts. No matter who you're shopping for or what budget you have, by following these recommendations, you'll make their birthday the best ever and one they will never forget.