Some links on this page are monetized by affiliate programs - see disclosure for details.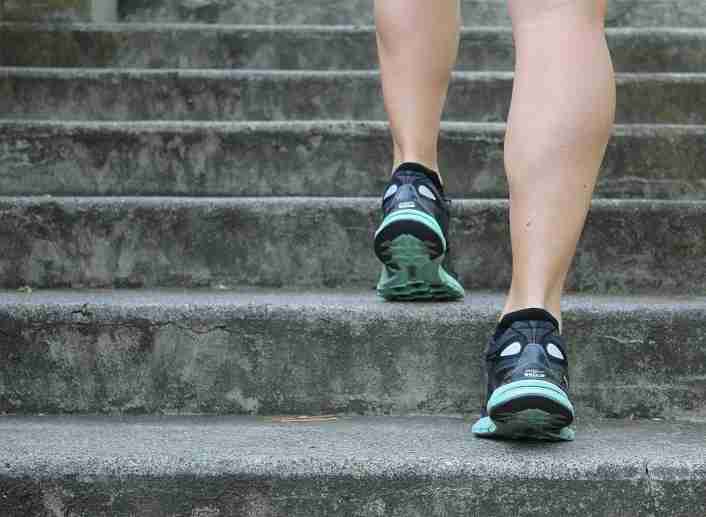 It's finally spring which means that it's time to start getting your body into shape. With the rise of technology, working out has never been simpler. Regardless of what exercise you're doing, there is sure to be an app to help you along the way. But which apps are the best? These are the top 10 best exercise apps of 2017.
1. Jefit Workout
With Jefit Workout, the days of bringing a pen and a notebook to the gym are over. This app allows you to set full workouts, entering sets and reps as you complete them. Its database is filled with a number of preset exercise routines, helping to put you directly on track in the gym. You can even build your own workouts in the app, choosing exercises from Jefit's large exercise database.
2. FitStar Personal Trainer
Available for both iPhone and Android, FitStar essentially acts as your own little personal trainer, making up exercise routines for you as you progress in your training. This app is great for those who are more interested in cardio and bodyweight exercises. Allowing you to track your progress as you go, it is stocked with over 40 themed workouts. If you're looking for some guidance to help you lose that extra bit of weight, FitStar Personal Trainer is a terrific tool.
3. My Asics Run Training
If you're an avid runner, you might be interested in the My Asics Run Training app. This app allows you to schedule specific runs on specific days over prolonged periods of time. By setting and tracking your desired pace on specific days, it helps you to ramp up your overall speed and endurance over time. This is a great app for those training for specific races, such as 5Ks, half marathons, and marathons.
4. Charity Miles
Charity Miles is an app which will donate money to charities based on how much you exercise. Working in tandem with various sponsors, the app sends money to charities such as the ASPCA, Stand Up To Cancer, The Wounded Warrior Project, and more just because you're exercising. The amount of money donated is based on the amount of steps you take and miles you traverse. If you don't want to exercise for yourself, you may want to exercise for others.
5. MyFitnessPal
MyFitnessPal is one of the most popular fitness apps on the market today, and is supported by both Android and iPhone. Equipped with a huge database of foods, it's the perfect tool for counting calories and other macronutrients necessary for your diet. It even comes with a barcode scanner so that you can scan foods that are not yet entered in the database. If you're trying to diet and track your calories, MyFitnessPal is a must-have.
6. Pear Personal Coach
Available for both iPhone and Android, Pear Personal Coach is a terrific fitness app for those who need a little psychological push. The app accommodates a number of different exercise types, from resistance training, to cardio, and more. Regardless of what exercise you choose, the app will literally walk you through goals and milestones, pushing you to be as good as you can be and allowing you to meet long-term fitness goals.
7. Cyclemeter
If you're a cyclist, you will definitely be interested in Cyclemeter. Available only for iPhone, this app records current pace, time, and speed, allowing you to gauge your cycling habits as you go. It can save years and years of workout data while only taking up the space of a few songs on your phone. For those looking to meet goals while bicycling or even running, Cyclemeter is a terrific app to have.
8. FIT Radio
Available for both iPhone and Android, FIT Radio is the ideal exercise music app. It allows you to choose music playlists based on genre, workout type, beats per minute, and more, perfectly accommodating your specific workout. Possessing a pace matching technology, the app is capable playing songs that perfectly match up to your steps, allowing you to run or walk in step with the song's beat.
9. Touchfit: GSP
An exclusively iPhone app, Touchfit: GSP is capable of monitoring your workout as it's happening, adjusting over time to provide you with appropriate workout routines. By judging whether or not a work out was too easy, too hard, or just right, the app learns what exactly your body is capable of doing. It's a very intuitive app that will tailor itself perfectly to your specific workout tendencies.
10. Spring Running Music
Another terrific exercise music app is Spring Running Music. Like FIT Radio, this app is capable of finding songs which will sync up to the tempo of your footsteps, allowing your feet to fall on the beat of every step. It comes equipped with a number of different musical playlists, featuring different genres for different workout intensities. Music has has been proven to have a positive effect on runners, so this app will undoubtedly benefit you.
Image Courtesy of Flickr User Fit Approach