Some links on this page are monetized by affiliate programs - see disclosure for details.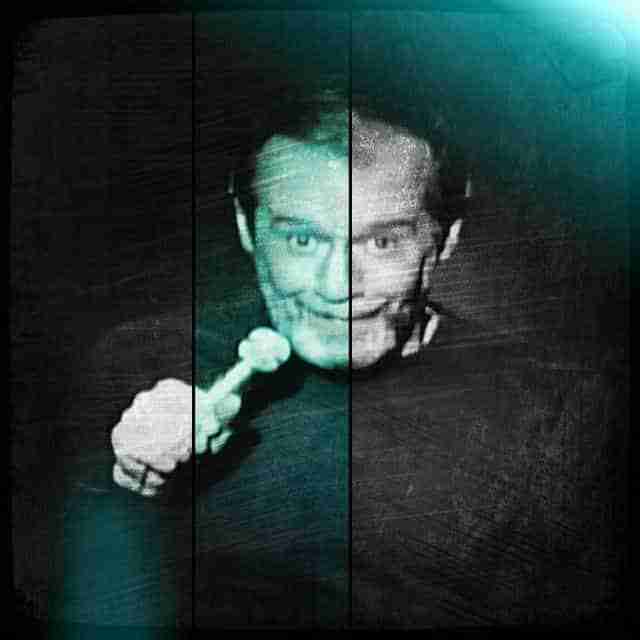 Comedy is one of the world's most unique art forms, requiring just a stage, a PA system, and a lot of guts. By finding light in sad and dark situations, comedians are able to fill the world with more positivity and truth than it would otherwise have. Over the years, there have been a number of groundbreaking comics. Here are the top 10 best comedians of all-time.
1. George Carlin
While there are certainly arguments to be made for other comedians, George Carlin is certainly in the conversation for greatest of all-time. Starting his career in the early 60s as a formal, suited-up, tv-friendly comedian, he soon evolved into a counterculture hero. But perhaps his most lauded work came in his later years. At this point, Carlin was not just a great comedian, but an important and influential voice on social issues. After a nearly 5 decade standup career, Carlin died at 71 in 2008.
2. Richard Pryor
Richard Pryor was the first comedian who truly delved into the dark and seedy corners of his personal life. Much of Pryor's life was a mess, but he was able to take that negativity and turn it into a positive through humor. Like Carlin, Pryor started as a mainstream, television-friendly comedian. But as the 70s set in, he started to do bits filled vulgarity and controversial material. Pryor's comedy career lasted until the early 90s when he was diagnosed with multiple sclerosis. He died at the age of 65 in 2005.
3. Lenny Bruce
Lenny Bruce is arguably the most influential comedian of all-time. He was the first prominent comedian to speak about truly controversial issues, getting banned from several cities throughout his career. His obscenity trial against the United States is regarded as a milestone event in the evolution of free speech in America. Unfortunately, Bruce's life was racked with pain, misery, and mental illness. Suffering from depression and paranoia, he died from a drug overdose at age 40 in 1966.
4. Bill Hicks
There have been few comedians in the history of the art form who were more outspoken than Bill Hicks. To say that Hicks held unpopular views would be a complete understatement. But that certainly doesn't mean that he was wrong. At his comedic height during the Reagan '80s, Hicks' angry, but humorous tirades over war, drugs, and other hot-button issues are now seen as legendary in comedy circles. Unfortunately, like many of the greats, his time was short-lived. He died at 32 years old in 1994 from pancreatic cancer.
5. Mitch Hedberg
Mitch Hedberg was the 1990s comedy version of Kurt Cobain. A hugely charismatic superstar armed with some of the greatest jokes ever written, Hedberg delivered his punchlines with a sort of stoned deadpan delivery. With an ability to dissect words, sayings, and expressions, Hedberg's jokes were sometimes too complicated for people to understand; at least initially. Unfortunately, Hedberg is another case of "gone too soon." He died at 37 years old from a drug overdose in 2005.
6. Doug Stanhope
Though he's been going strong for almost 3 decades, not many comedy fans are all that familiar with Doug Stanhope. That's probably for the better, as they more than likely wouldn't like him anyways. Stanhope's act is . . . offensive, to say the least. He almost seems to enjoy getting people angry. But in the process of turning his own audience against him, he also works to open their minds. Stanhope doesn't allow his audiences to get comfortable with any preconceived notions. He questions everything. Refutes everything. And does so with a vulgarity and humor not often matched.
7. Robin Williams
Though he's actually now better known for his acting, Robin Williams was a truly astounding comedian. An animated character with a hair-trigger mind, Williams often struggled to stay on topic. He would bounce from one idea to the next, hardly remembering what he had just said. But in the process, he would say things that were hilariously funny. His shows were an experience like no other. Tragically, in 2014, he took his own life at the age of 63.
8. Chris Rock
Chris Rock is responsible for taking hip hop culture to the comedy stage. Arguably the most popular comedian of the 1990s, he was, and still is, a controversial, vulgar, and hilarious comic who is lauded by both audiences and critics. These days, Rock focuses more on writing and film work.
9. Joan Rivers
Younger fans probably know Joan Rivers best for her appearances on the E! Television network. But before she became a television personality, Rivers was an outstanding standup comic. Getting her big break on Johnny Carson's The Tonight Show in 1965, she was known for her sharp and acerbic humor which she often directed at celebrities. Rivers died in 2014 at the age of 81.
10. Louis CK
Though he got his start in the late 1980s, Louis CK didn't really begin to be appreciated until the mid 2000s. A writer for The Dana Carvey Show and The Chris Rock Show in the 90s, he was always loved by fellow comedians. But eventually, CK caught on with fans as well, becoming one of the most popular comedians in the world. His clever and brutally honest observations of everyday life have propelled him to superstardom; a well-deserved reward for a dedicated and hard-working comedian.
Image Courtesy of Flickr User Mitch Hell